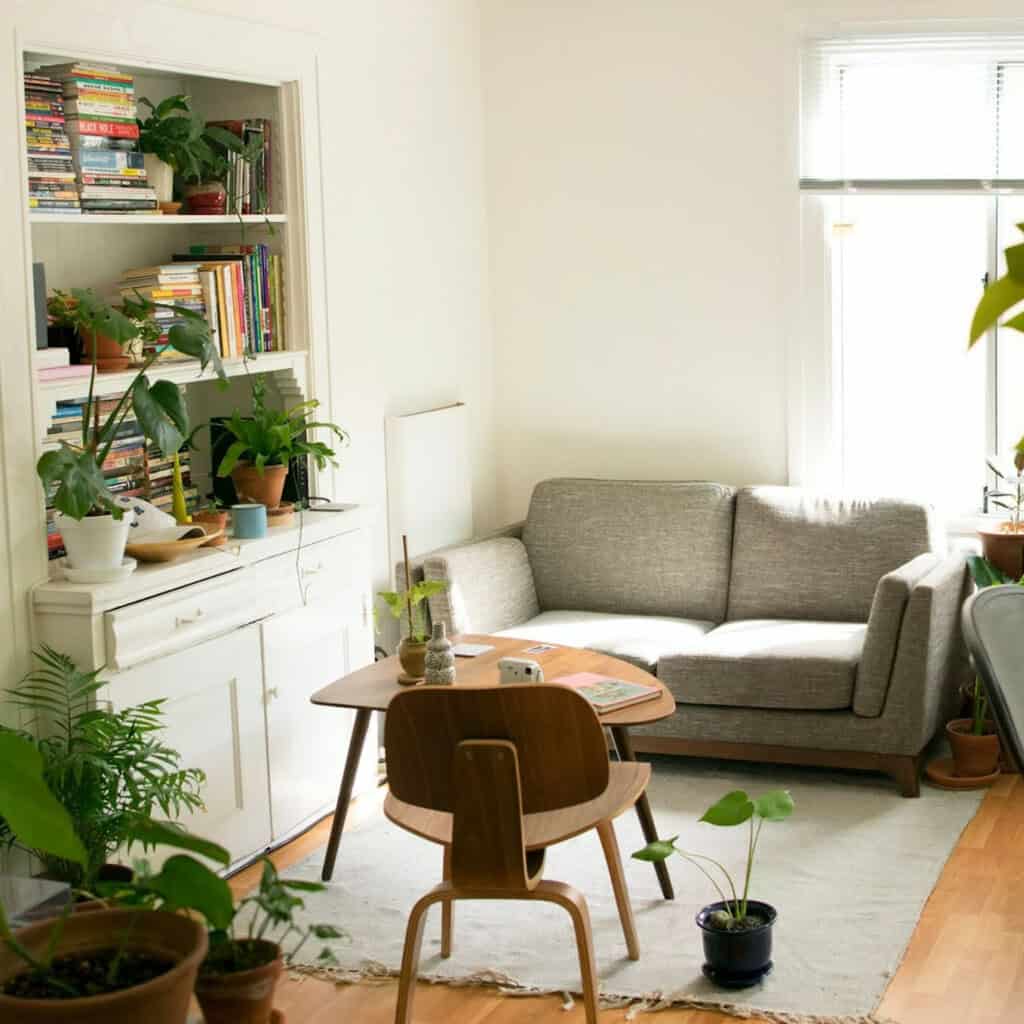 4 Ways You Can Add Light To Your Home And Improve Your Health
Nothing beats the feel-good factor of warm sunlight on your face in the spring. If you bring it into your home, it will brighten your mood, improve overall health, and can also save you money on power.
Surprisingly, the multiple benefits of more natural light in your home have not gone unnoticed, with property purchasers now listing "lots of natural light" as the main characteristic they seek in a new home and are willing to pay a premium for it.
You'll be surprised at how many alternatives there for boosting natural light in your home:
Carefully Choose Your Colour Scheme
The colours you choose in your home have a huge impact on how bright it feels and how much light bounces around.
Light can be absorbed or reflected by colour. Dark colours absorb light, so even if there is plenty of light, a dark blue room will appear gloomy and depressing compared to a light grey or light tan environment. The lighter colours, which act as mirrors, reflect light around the space.
Remember to look up at the ceiling. The space will feel larger, bigger, and brighter if the ceiling is many shades lighter than the walls.
To boost the reflecting properties of the surface colour, use glossy, satin, or semi-gloss paint.
Look At Your Windows And Doors
If you've been thinking about getting new windows or doors, now is a great time to get them placed and increase the natural lighting that enters your home. Because of advancements in window manufacturing, there are fewer frames, resulting in more exposed glass. For the most impact, choose a portrait, or bay windows. These can be combined with both permanent and moveable units to provide enough light and ventilation. Another great option is to add rooflights. Nothing quite beats the added lighting you get from having a rooflight.
Install A Reflective Backsplash
Backsplashes for kitchens and bathrooms are very popular, and there are so many different materials to choose from that you'll have no trouble choosing something that matches your decor. Glass tiles are an excellent alternative to ceramic tiles. Recycled glass tiles are more eco friendly than standard ceramic tiles. They're also more stain- and mildew growth proof and they reflect light much like mirrors. To maximise the quantity of reflected light, use high-gloss tiles, such as white subway tiles, or dazzling tiles.
Keep Trees And Tall Bushes Trimmed
Landscaping and trees enhance the appeal of your home and create a welcoming first impression. Naturally, as the number of outdoor plants increases, so does the amount of light entering the structure. Large trees, shrubs, and growing vines that are blocking windows or doors should be pruned. If your plants have become overgrown, you should consider replacing them with low-growing perennials that bloom every year. This will allow you to keep an unobstructed view and allow more natural light to enter.
These are easy ways to add light to your home. By making the effort to incorporate them into our everyday lives, we may improve our health, spiritual well-being, financial status, and overall quality of life. Has anyone discovered a way to increase the amount of light that enters their home? Please share a few of them in the comments section below. Thank you for taking the time to read this.