Simple Bedroom decorating ideas for a single woman
There is one great thing about being a single woman – you get free reign over bedroom decorating ideas in your own home whether it be a studio apartment, master bedroom or small room. Your bedroom is the perfect place where you go to relax and recharge, so it should be your sanctuary and personal space and result in a better night's sleep and sweet dreams. The best thing about being a single woman in your special place is you can go full-on with a feminine touch regarding the decorating of your bedroom if that is your style. One thing couples often differ on is their bedroom decorating ideas, when you're single you can really go to town with your bedroom decor ideas.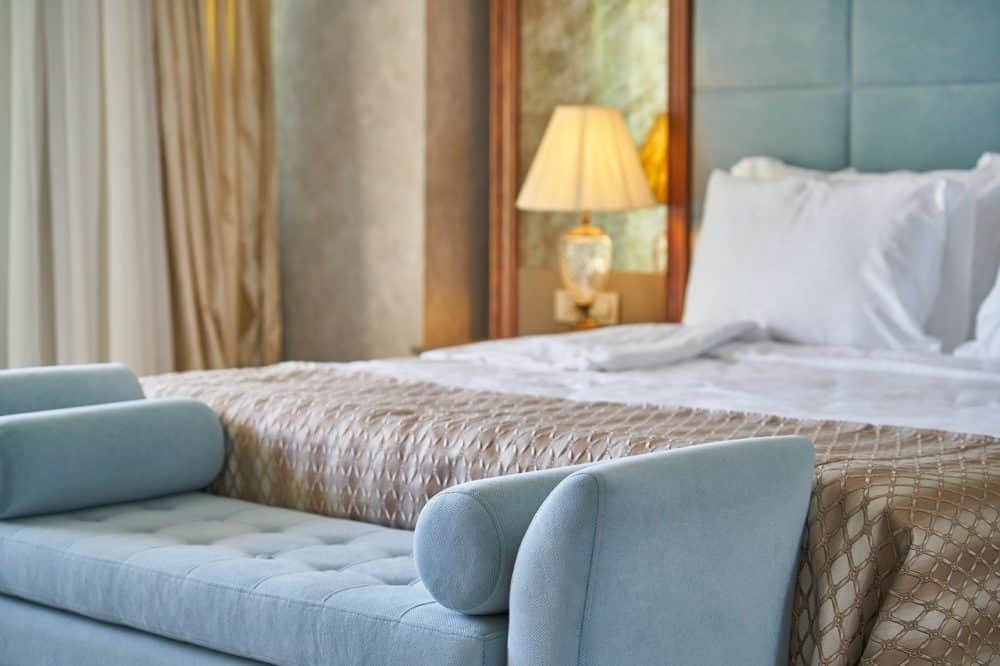 We have come up with some budget-friendly and easy ways to create the best bedroom idea for a single woman:
Paint colours
A lick of paint can make a huge difference to a bedroom. There are many easy and cost-effective ways to make changes to the interior design like a white base and creating a great place, the colours you choose will set the whole vibe of the room. Minimalist interiors made be preferred – simple ideas such as white accents, neutral color palette and tones so you can accessorise with other colours of your choice like a geometric pattern. Or, you may prefer vibrant colors and a bold statement wall. White walls are a great way to enhance a small space and especially tight spaces. If the color white is used from wall to ceiling it is a perfect example of blending together each area and the room becomes one with no definite edges. Dark colors and inky blues are perfect and cost-effective ways for showing off artwork. If you like the shabby chic romantic bedroom idea look, you may wish to go for floral patterns with pink throw pillows as a focal point and add weathered and interesting pieces of furniture and woodwork, a prime idea of bedroom decoration.
Artwork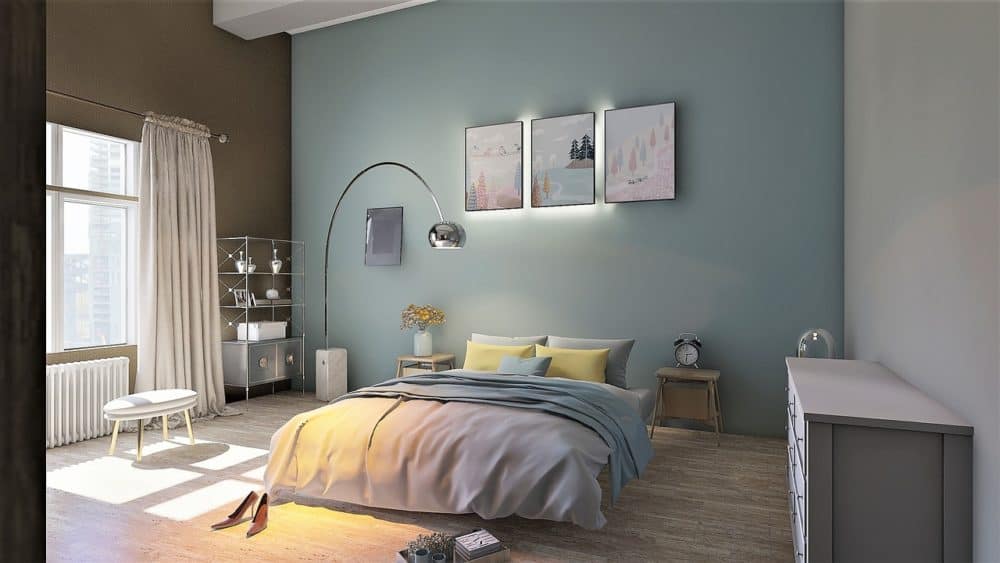 Posters, canvases and paintings are excellent ways to add the personality of a room and color scheme. I like a good selection in different styles and sizes, a bit like a gallery wall. You can also add texture with tapestries and macrame wall hangings to add some interest to your bedroom. In the right place, a selection of family photos displayed in a collage is a great idea.
Furniture
If you are on a budget, chalk paint is an affordable way to update old furniture such as a dining table and home decor. It comes in lots of colours and it is very easy to use and can be sanded to an effect of your choice which is an important factor. If money is no object you could invest in some show-stopping bone-inlay furniture which I think is very feminine and beautiful and would be something to treasure forever.
Mirrors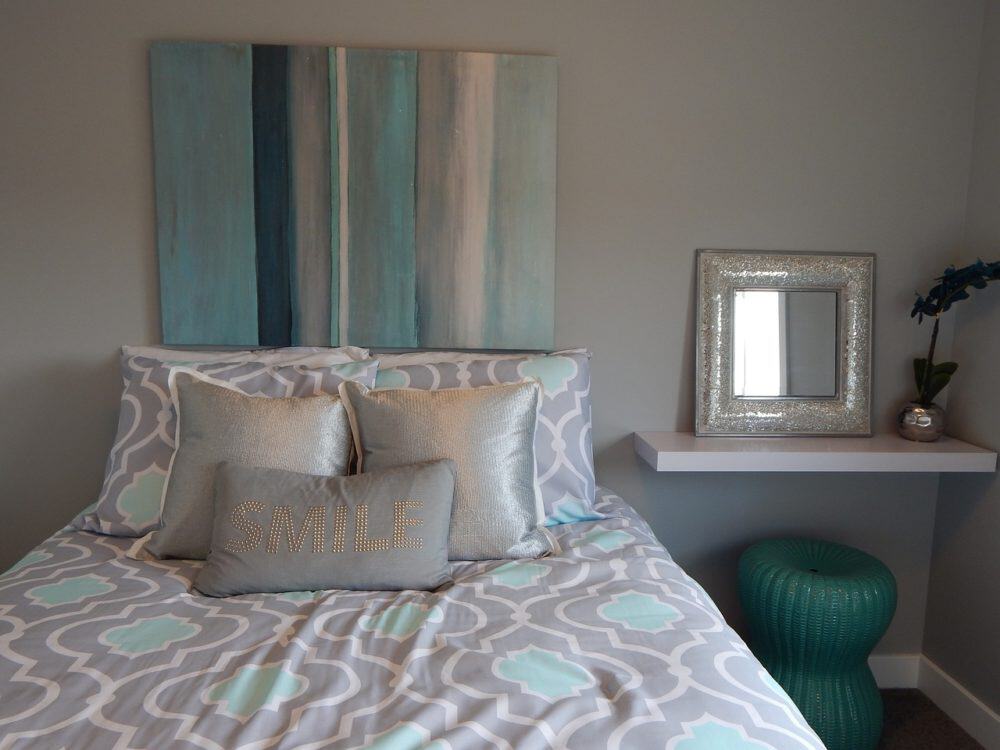 Mirrors are great illusionists at making a room appear bigger and also for bouncing light around the room. It is always a good idea to have a full length mirror in women's bedrooms so she can view the outfit choices, you could go for a free-standing mirror that can easily be moved around your bedroom, as a bonus some also contain a storage area which is always useful for storage room for jewellery or a favourite thing. If there is not much space you could also cluster a selection of mirrors together on the wall too.
Rugs
A lot of women are passionate about Rugs to add comfort and warm tones as well as texture and colour in small bedroom ideas. Depending on your personal style, specifically white bedroom ideas with neutral tones you could go for a luxury sheepskin style, which you could also drape on the bed or on a chair. Moroccan style colourful rugs or throw blankets also look great in a bedroom, adding that vintage touch at the side of the bed.
Curtains
Window treatments such as a pair of long curtains are a classic way to add a touch of elegance to a woman's bedroom especially in light colors. Thick velvet curtains for the best part are luxurious and give a feeling of extra warmth especially if hung from a four-poster bed as in beautiful bedroom ideas for interior design. You could however go with lighter colors in natural materials or a thinner, opaque curtain that lets the natural light dapple in through the windows and make a small bedroom feel bright first thing in the morning sunshine.
Fairy Lights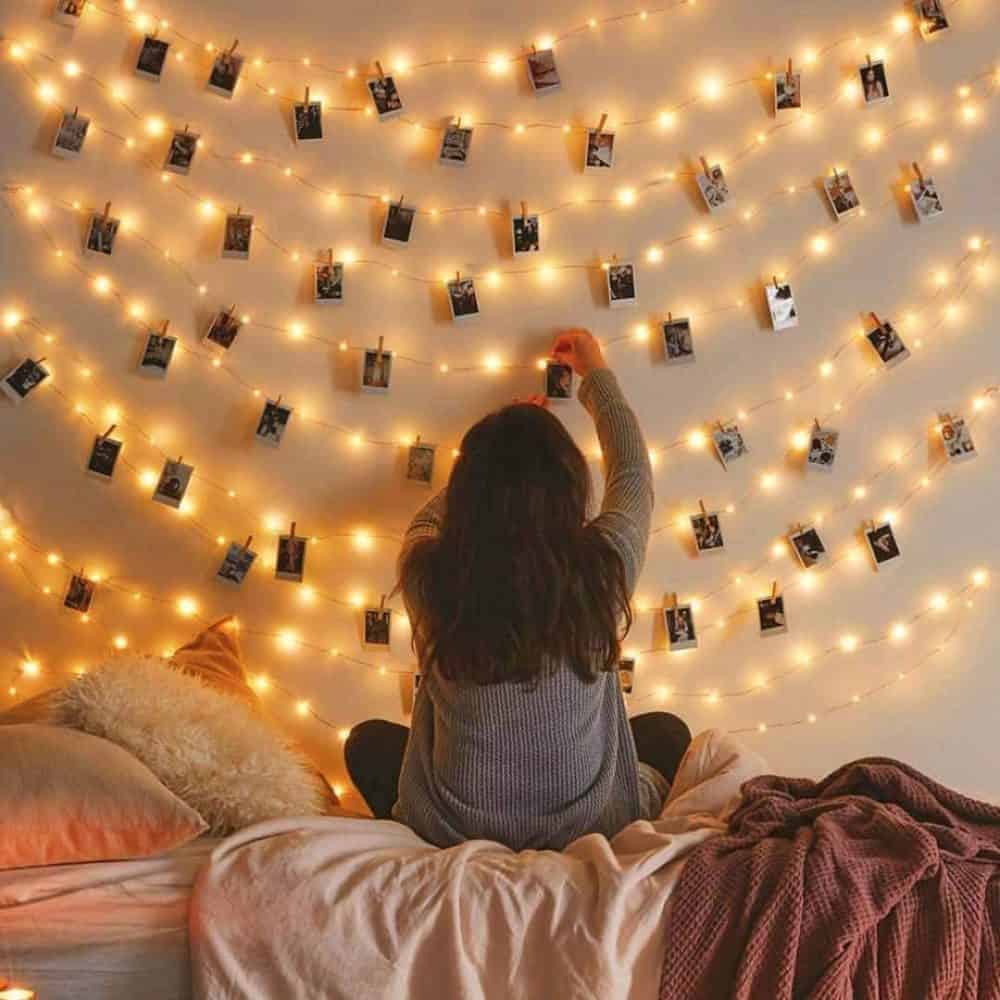 Fairy lights just make you feel happy and are very popular with most single women. They add that hygge touch to your bedroom with their bright colors and even look great in a living room. They can be strung across the wall as pendant lights or wrapped around the bed frame of your bed. The twinkle adds a warm glow and exudes a chilled vibe. Love colour? There's no reason why you couldn't go for a string of rainbow or neutral colors or even some fun neon signs. To create table lamps you can display a selection of fairy lights in glass vases or bottles for an alternative display.
Flowers, plants and candles
Fresh flowers are such a lovely touch to the simplest bedroom either on a window sill or on bedside tables. If you are a plant-lady then the best place to create an oasis of greenery is in the corner of your bedroom. Candles also make a bedroom feel comfortable and cosy, choose your favourite fragrance and relax with a good book.
Conclusion
There are a lot of things and so many possibilities when it comes to women's bedroom design and especially in a smaller bedroom. If it is your first time creating your special space once you develop a clear idea of where to start, we are sure that you will come up with creative cozy bedroom ideas to decorate your ideal room whether it be paint colors or smart storage solutions.