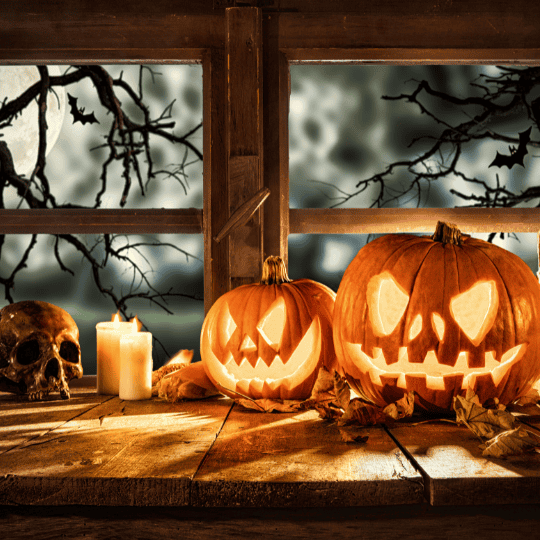 Spooky Spectacles: Preparing for Halloween Fun!
Halloween, the spookiest night of the year, is just around the corner! It's that time when you can embrace your inner ghoul, vampire, or witch and transform your home into a haunted haven. Whether you're hosting a chilling party or simply want to join in with the family neighborhood fun, it will ensure your Halloween night preparations go with a scream!.
Choose Your Theme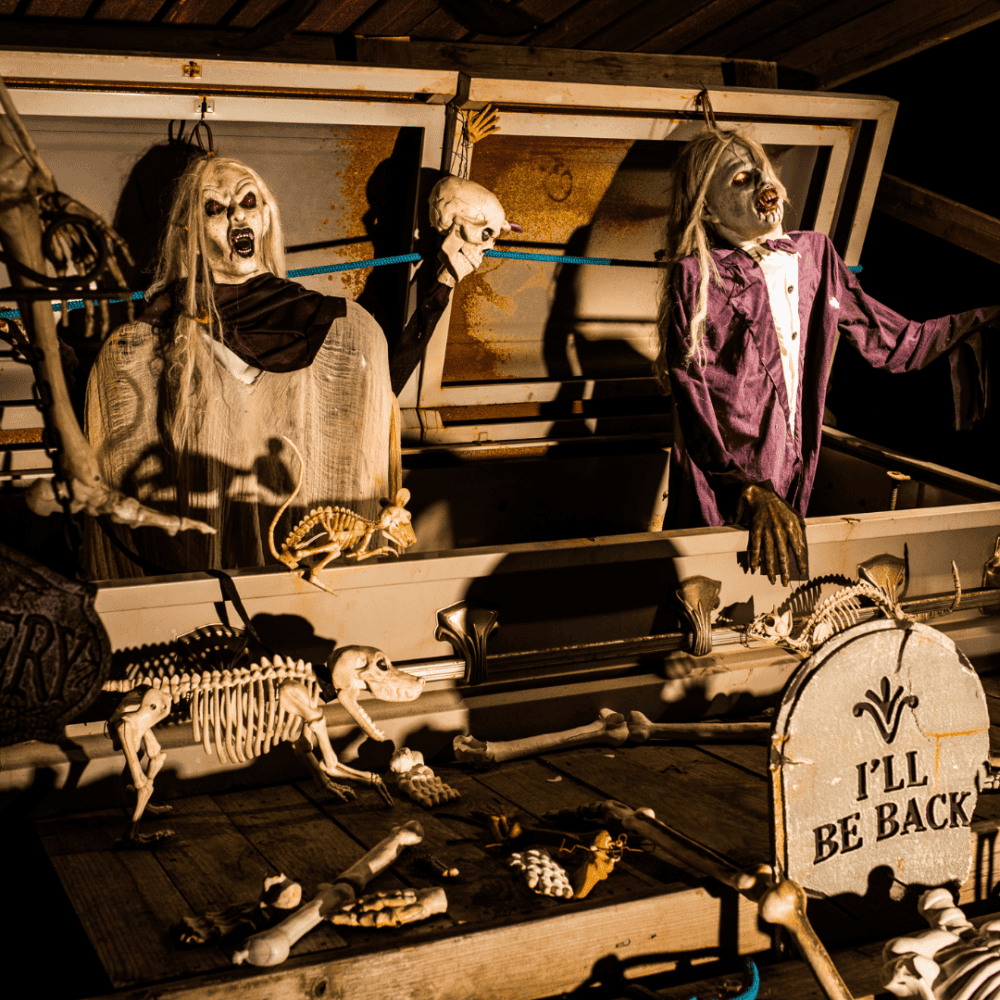 Have you ever struggled to come up with a unique Halloween party ideas and costume? This year, instead of picking out a specific character or concept, why not choose your Halloween theme? By selecting a theme for your spooky Halloween party, you'll have the freedom to get as creative as you want and stand out from the crowd. Whether you decide to go for your own haunted house, a spooky Victorian vibe or opt for an otherworldly sci-fi theme, the possibilities are endless.
Not only does choosing a themed costume provide endless creative possibilities—whether it's a classic haunted house, a whimsical pumpkin patch, or a spooky graveyard, your theme will set the tone for the entire celebration. Consider your guests and your personal preferences when selecting a theme that will make your Halloween parties unforgettable.
Decorate Your Haunted Haven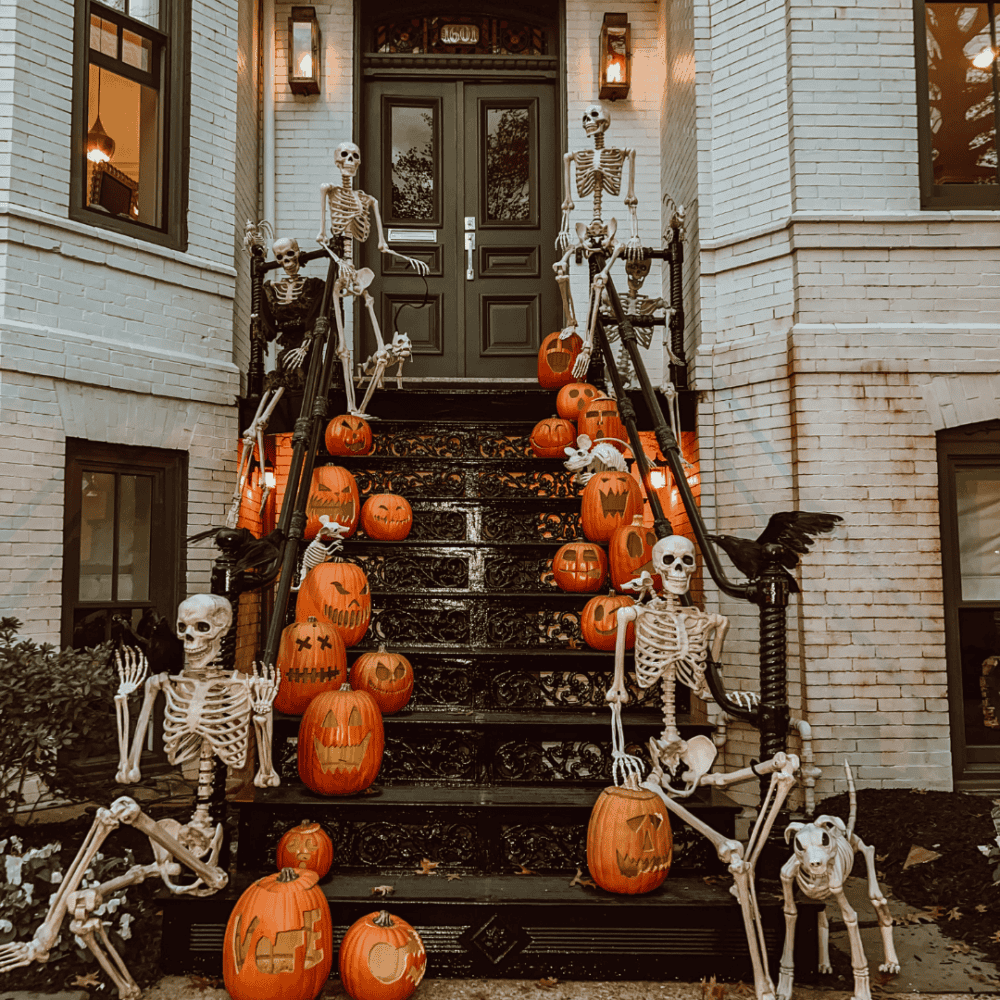 Once you've settled on a theme, it's time to bring your vision to life. Start by decorating your home's exterior to give your visitors a spine-tingling welcome. Hang cobwebs, place carved pumpkins, and create eerie lighting with a flameless candle or LED lanterns. Don't forget to add some spooky hocus pocus sound effects to create an immersive experience.
Inside your home, focus on the main gathering areas. Cover furniture with eerie cloths, place fake spiders in corners, and hang creepy portraits on the walls. For added authenticity, consider DIY decorations like paper bats, spiders, ghosts, glow stick and witches' hats. Remember, it's all about creating a spine-chilling atmosphere!
Another unique way to decorate your haunted haven is by incorporating unexpected elements for the time of the year and the magic of halloween delightful decorations. Instead of using ordinary orange pumpkins as jack-o-lanterns, try carving faces onto other vegetables like bell peppers or butternut squash. This surprising twist will add visual interest and make your decorations stand out from the typical Halloween fare. Additionally, mixing in vintage items like antique mirrors or old books can create a dark side and a sense of haunted nostalgia that adds depth and character to the overall plastic spiders theme.
Costume Craze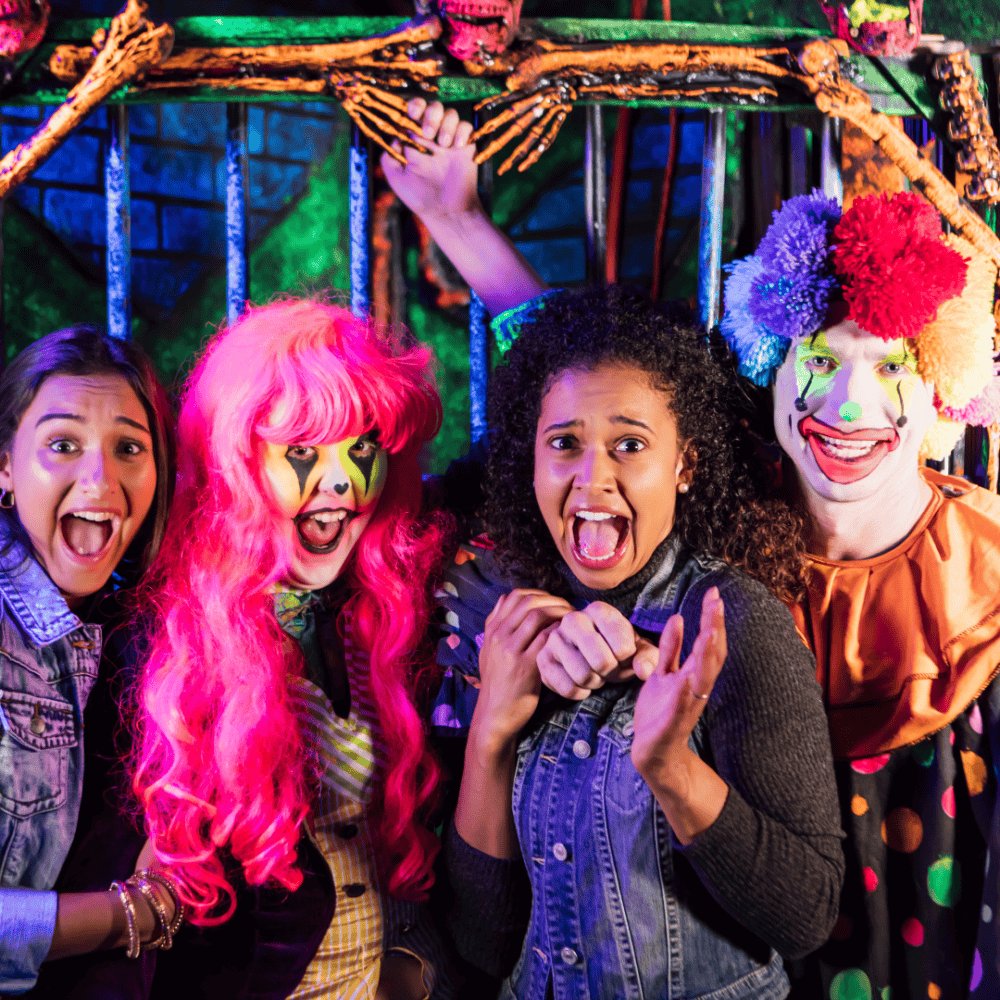 Halloween wouldn't be complete without costumes. Whether you're dressing up yourself or coordinating outfits for your family or friends, planning favorite costumes is an essential part of the Halloween preparation process. A halloween costume contest would be the perfect addition to the evening. Here are some tips:
Plan Early: Start thinking about a great costume idea well in advance to allow time for shopping or crafting.
DIY or Store-bought: Decide whether you'll make your costumes from scratch or purchase them. DIY spooky looks costumes can be more personal and budget-friendly, but store-bought options offer convenience.
Group Themes: If you're celebrating with others, consider coordinating your costumes around a common theme for added fun.
Spooky Snacks and Treats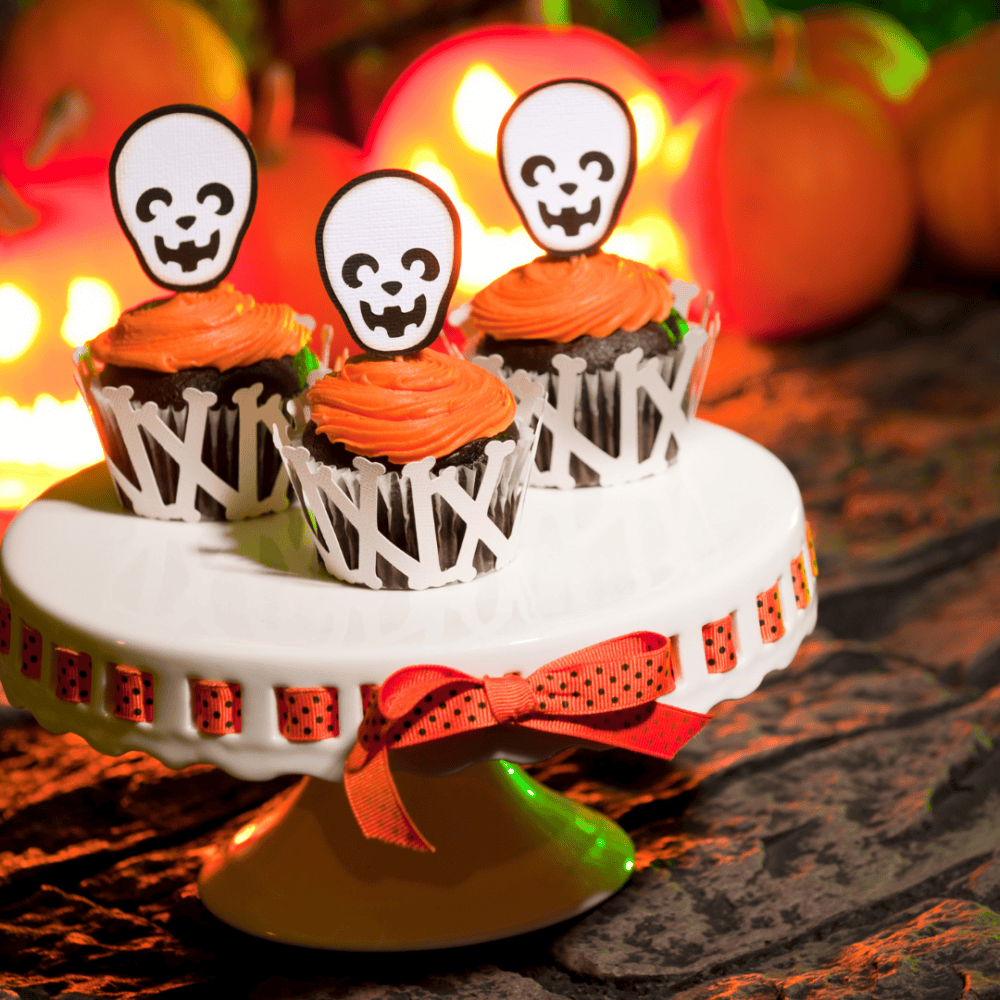 Halloween events isn't just about the decorations, it's about the tastes and smells too! Prepare some creepy and delicious snacks and treats for your guests. Apple cider doughnuts, pumpkin-shaped cookies, toffee apples, and witch's brew punch are just a few ideas to consider.
One treat that is sure to impress is the Spider Web Pizza. Create a basic pizza base, then use strips of mozzarella cheese to create a web-like design across the top. Place a few dollops of marinara sauce in the center for added effect. When baked, the cheese melts and spreads beautifully, creating an eerie spider web just waiting to be devoured.
These spine-chilling snacks are perfect additions to any Halloween party or gathering. Whether you prefer savory or sweet treats, there are plenty of options that will send shivers down your guests' spines while satisfying their appetites at the same time!
Games and Entertainment
Halloween vacation is a time of true excitement and perfect opportunity to have fun, where imagination runs wild and creativity shines. When it comes to games and entertainment during this spooky spectacle, there are endless possibilities for thrilling experiences. From virtual reality horror games that transport you into haunted houses to interactive escape room challenges that put your problem-solving skills to the test, Halloween-themed games offer an exhilarating fun way to escape from reality.
One aspect that makes Halloween games and haunted tours so captivating is their ability to tap into our primal fear responses. Whether it's facing menacing creatures, navigating creepy corn mazes, or unraveling chilling mysteries – this good fun causes an adrenaline rush like no other. A great way to keep the Halloween spirit alive is by curating a spooky playlist of classic tunes to set the mood and maybe even screen some scarey horror movies in the back ground.
Safety Measures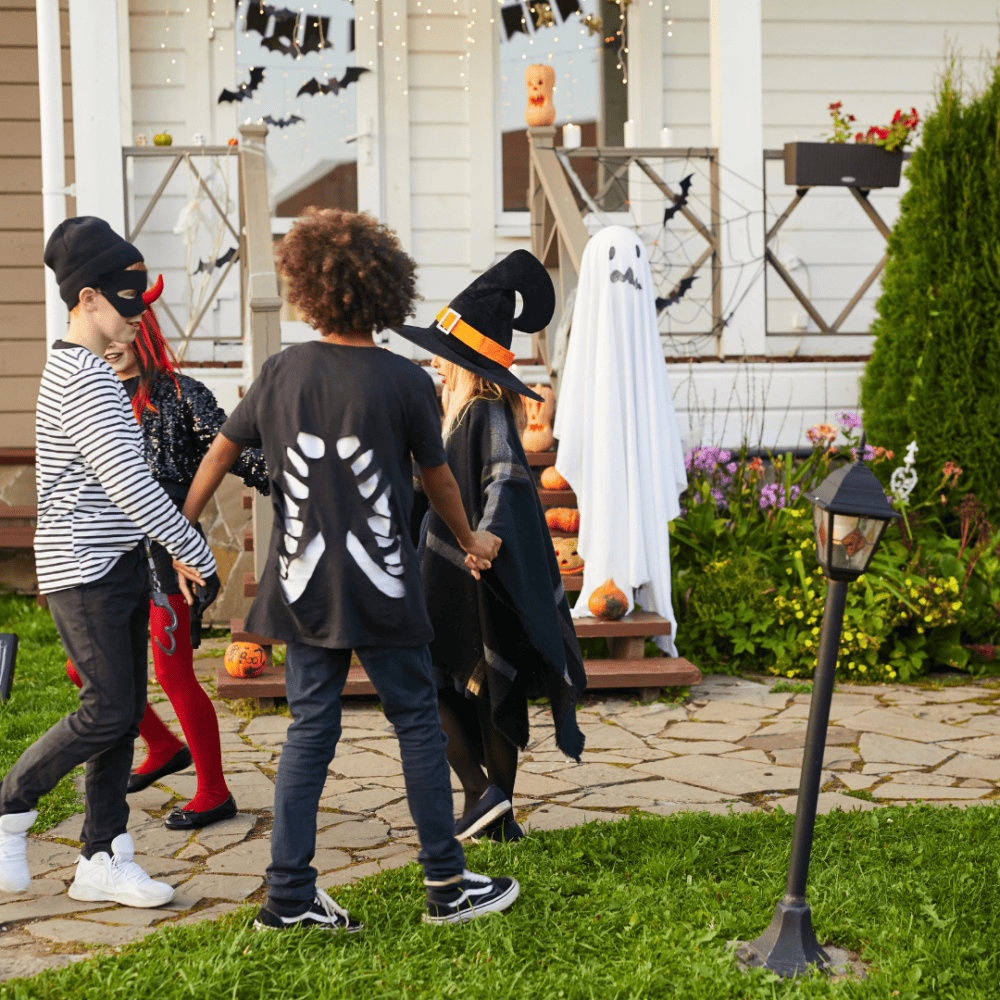 We all know the importance of proper costume selection, but have you ever thought about the significance of choosing flame-retardant materials? While we focus on looking terrifyingly terrific, it's essential to remember that candles and jack-o'-lanterns are prevalent during this holiday. By opting for flame-resistant costumes, we not only minimize the risk of accidents but also prioritize the prevention of potential fires.
Ensure everyone's safety during Halloween festivities. When out and about with children use reflective tape or incorporate reflective elements into costumes as another layer of safety. This way, it becomes easier for drivers to spot little ghouls and witches as they hop from house to house in search of a sweet treat. However, If you have trick-or-treaters visiting your home for free candy, provide well-lit paths to your front door, clear walkways, and safe treats.
Lastly, If you're attending a party or going out, make arrangements for transportation and designate a sober driver if necessary. Safety should always be a top priority. Remembering these simple yet effective measures will make your Halloween spooky celebration a night to remember.
Conclusion
Halloween celebrations is a fantastic opportunity to let your creativity run wild and with these fresh insights in mind, it's time to unleash your imagination and transform your home into a truly spine-tingling spectacle this Halloween season. Get ready for screams, goosebumps, and unforgettable memories as you bring together all the elements that make up your very own haunted haven!