Swyft launch Model 02 – the flat pack sofa revolution continues
Sat on a solid wood plinth, the new Model 02 certainly demands attention. Its pulled seam and piped detailing is bold yet beautiful. The Mid-century look is back and Model 02 is leading the renaissance. Glamour with a capital G has just rocked up to transform living spaces across the Nation…
Get Gorgeous with Swyft… passionate experts, crafting quality furniture for real life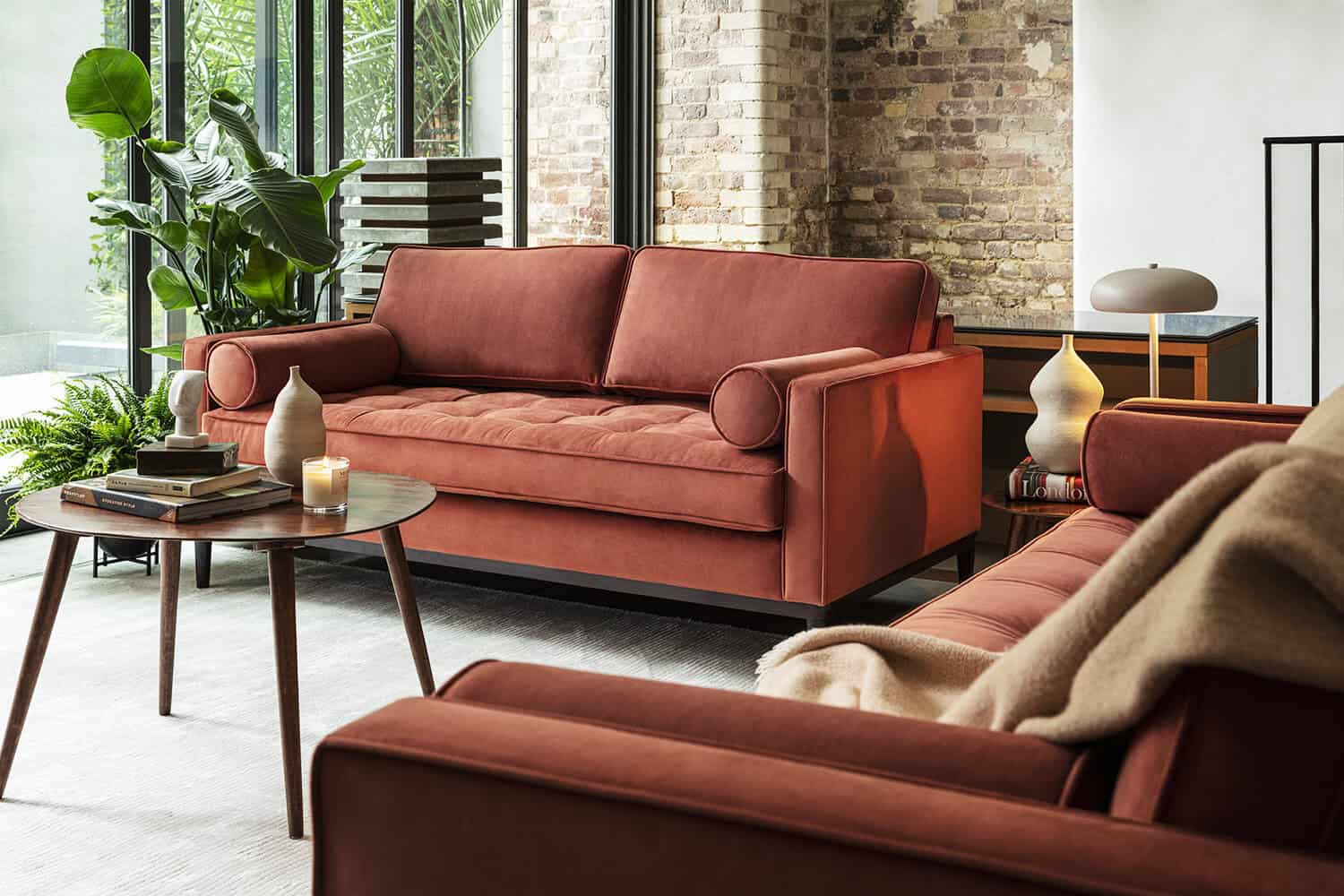 Perfect for cosying up with a significant other, Netflix binges or a delicious coffee date, the feather-filled cushions are ready to sink into and want to be shared. Ideal for fitting into small spaces, the Model 02 is delivered in up to 3 easy to manage boxes (depending on the sofa size purchased), for ease of access within the home and can be assembled in just 5 minutes.
Each box is easily lift-able by one person and is simple to navigate up the stairs, down winding corridors and through narrow doorways until it reaches its final destination. Nothing is more frustrating than having to squeeze a sofa through the door frame. Well, Swyft sofas are designed to glide in – frustrating pivoting action no longer required. And no tools are required to build it either, a Swyft simply slots together. Unlike most flat pack sofas and furniture, this sofa has also been made to last and includes a 15-year frame guarantee.
Chic… elegant… sophisticated… these are just some of the words that spring to mind when you look at a Swyft flat pack sofa, but as they say, looks are only skin deep. Let's talk vital stats: feather back cushions deliver a luxurious touch, whilst the triple foam core of the extra thick seat cushion fillings offer an unrivalled comfort to sink into and the FibreGuard technology weaved into the linen fabrics mean that spills can usually be removed using just water alone. Even the velvet fabric finish offers an easy-clean quality to help repel liquids.
Pulled seam detailing to seat cushions, alongside piped detailing to seat and back cushions, bolsters, arms, and the sofa back, delivers the level of quality you would expect from an emerging Great British brand with Big ambitions. And incredibly, the development of a sophisticated in-house logistics management system means sofas are delivered in 48 hours from point of order. A real game-changer and revolution for the British furniture industry as a whole.
Presented in a velvet or linen fabric the Model 02 collection is made up of 2 & 3 seat sofa options.
Considering the environment
Already making an impact and getting deserved recognition for all the right reasons on the London design scene, Swyft is so confident homeowners will love their sofas, they offer a 100-day trial service for customers to change their minds and return for a full refund. Every element of the service, brand experience and product detail has been considered in extraordinary detail.
Even the plastic wrapping to protect the sofa is made using dw3 plastic, which means after 2 years its molecular structure changes and is no longer plastic, becoming a material that will biodegrade in the open environment in the same way as a leaf. In fact, all product packaging is made from recycled materials that are biodegradable and all wood used for the sofa frames are FSC Certified*.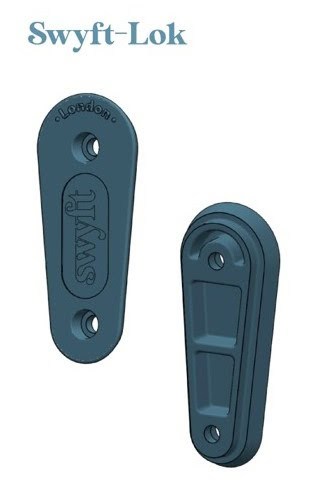 Products lock together and stay together with ease
Embedded in every sofa and armchair is a unique Swyft-lok mechanism. The team designed and developed their own unique fasteners, which allows elements to be fixed together quickly and securely by one person without the need for tools. No bolts, no spanners, just click and go. The fasteners can be disengaged again should the user need to move or dismantle their sofa, perfect for city living, rental properties, or show homes.
Keiran Hewkin – brand founder, wanted to design a product that was easy to stock and transport, could be lifted by one person and would eliminate any potential access issues for all involved… and the key to this success was the innovative Swyft-lok fastening system design.
Swyft sofa innovation
Spillages will of course happen, so Swyft coated the yarn with stain resistance before the fabric was knitted. This was done to ensure the feel of the fabric is kept, it is durable and ultimately resilient, which is why Swyft also guarantees it for 2 years.
It features industry-leading stain-free technology, which makes it kid and pet friendly. Rather than coating linen and velvet fabrics with a stain repellent, each one of the threads in Swyft's fabric is stain resistant. FibreGuard* fabrics are low maintenance and easy to clean.
From ballpoint pens to coffee, mud, red wine, and ketchup, common household stains are easily removed allowing homeowners to keep their furniture fabrics looking fresh year after year.
Stains can be removed from FibreGuard fabrics using mostly water, stubborn stains may require a small amount of household soap.
And finally… going over the layers – affordable luxury in a cushion
Not content with anyone else making their products, Swyft built a factory so as to control and oversee every element of production. This way they know it's 100% Swyft.
They can tell the customer who made their sofa, when it was constructed and are able to deliver the seamless quality of craftsmanship desired, including the technical spec of those all-important cushions…
Layer 1 – Memory Foam
Memory foam needs no introduction. Created by NASA – designed to offer comfort and stability. Swyft added it in to be the first layer of comfort while maintaining cushion shape.
Layer 2 – High-Density Foam
Right in the core of the cushions is high-density foam. It's an integral pillar, that provides support but also helps maintain the structure. No one likes baggy cushions.
Layer 3 – Medium Density Fibre 
The final piece to the filling is a wrap that smoothes over the edges, adds further comfort and gives that 'ahh' feeling as the user sit's down.
The 2 seater Model 02 retails at £1095 and the 3 seaters at £1195
Available in Vine, Teal, Elephant and Brick Velvet, alongside Pumice, Seaglass and Shadow linen fabrics
* For more details on FSC Certified wood please visit fsc-uk.org
* Further detail on FibreGuard stain-resistant fabric can be found here: fibreguard.com