Your bedroom is the place where you spend around 8 hours of your day and is the place of relaxation, romance and so much more. Focusing on a few key Feng shui aspects in your bedroom can help you take things up a notch, and bring all the good luck, prosperity, happiness and calm, so here are a few ideas to help you do just that.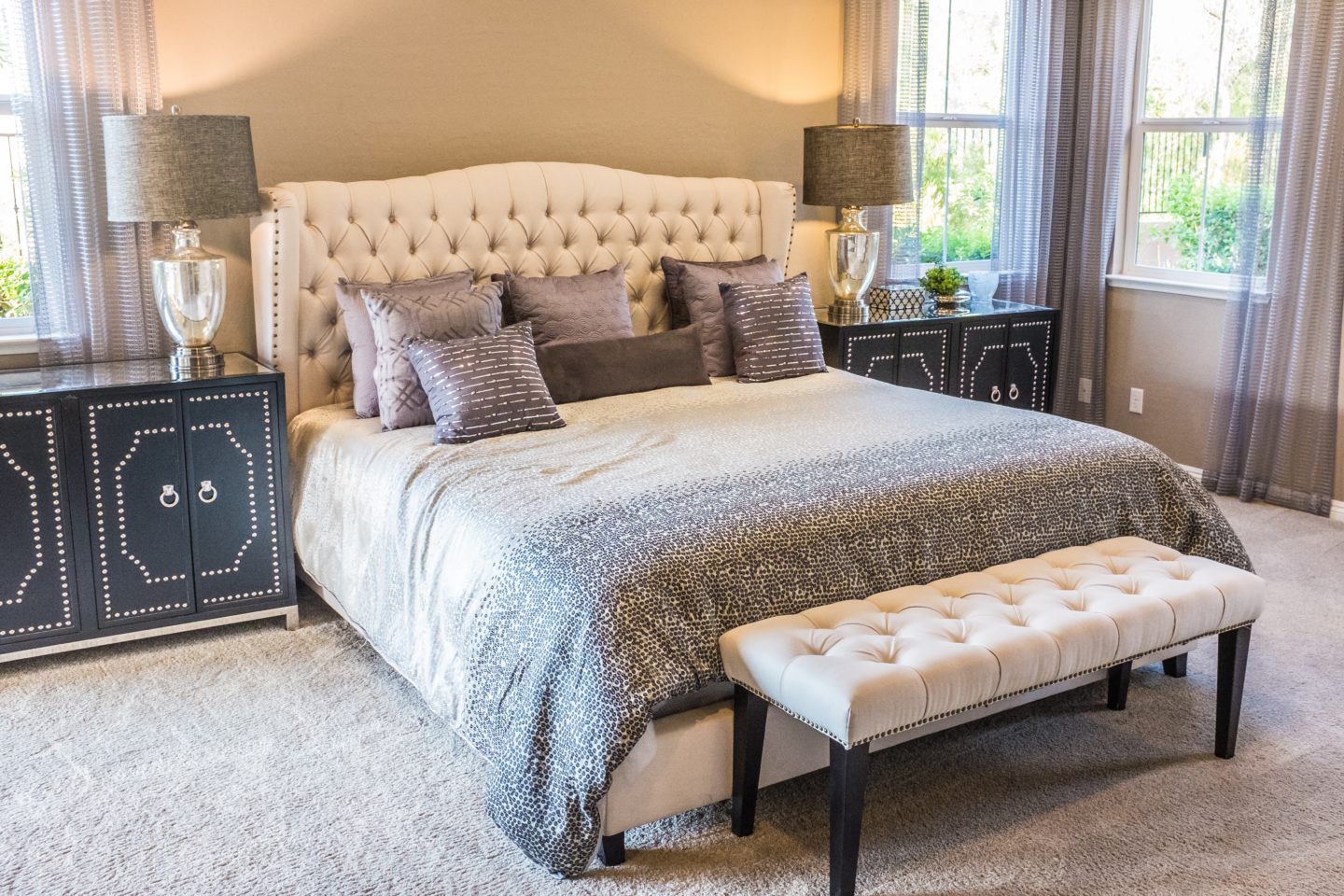 Read on to discover some of the most valuable Feng shui tips that you can implement in your bedroom to maximize its Feng shui potential.
Choose the Right Colours
Feng shui isn't just about wind chimes and crystals – it is about so much more. Choosing soothing, calming colours like white and pale yellow for the bedroom can really help, especially when it comes to promoting the flow of relaxing energy through the room, which brings good sleep.
Be careful with the Mirrors
Mirrors have a very important place in Feng shui, but in your bedroom – not so much. In fact, having a mirror directly in front of your bed is incredibly negative- it can disrupt your sleep and invite a third person into your marriage.
Windows Are Important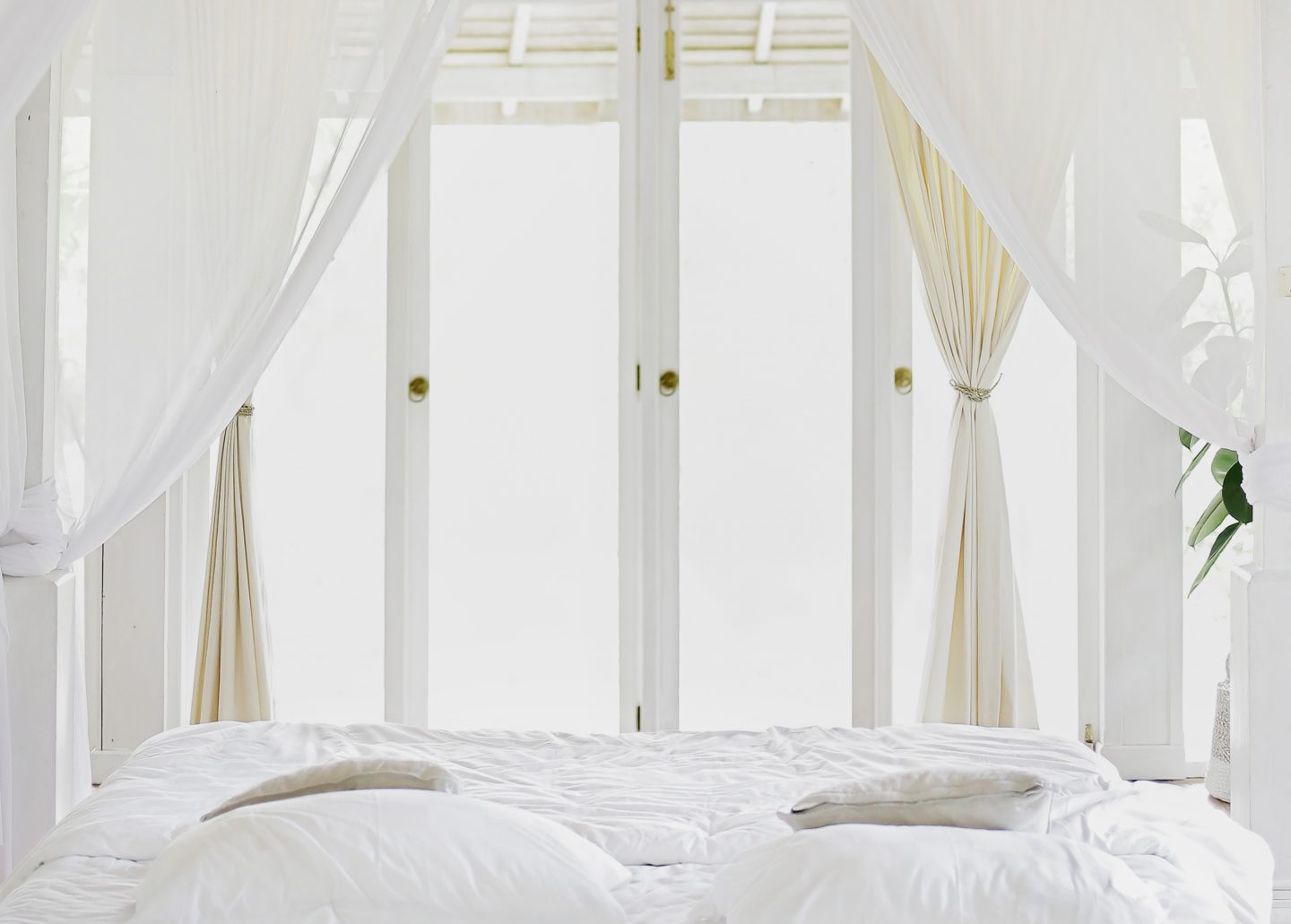 Windows are super important – they let air and energy flow into your room, and are a symbol of good Feng shui. Keep the windows in your bedroom open and let the fresh air in. You can also consider investing in an air purifier to improve the quality of air in the room.
Bed & Basics
The placement of the bed also plays a very crucial role – make sure your bed is easily approachable from both sides and you do not have your bed directly in line with the door. Make sure you have two bedside tables – one on each side. A solid, well balanced and sturdy bed is a sign of good Feng shui. Avoid choosing beds that have headboards made of cast iron or have large holes or glass in them as they offer you no protection and support which carries into daily life.
Choose Paintings Wisely
Images are powerful and they carry a lot of energy. If you're planning to have paintings in your bedroom, make sure you choose them wisely. Pick images that are beautiful and nourishing, and are symbolic of love and happiness.  Choose images that convey happiness and positivity or have positive quotes and words.  If you are in a happy marriage then choose images with couples in an affectionate embrace.
Lights are Important Too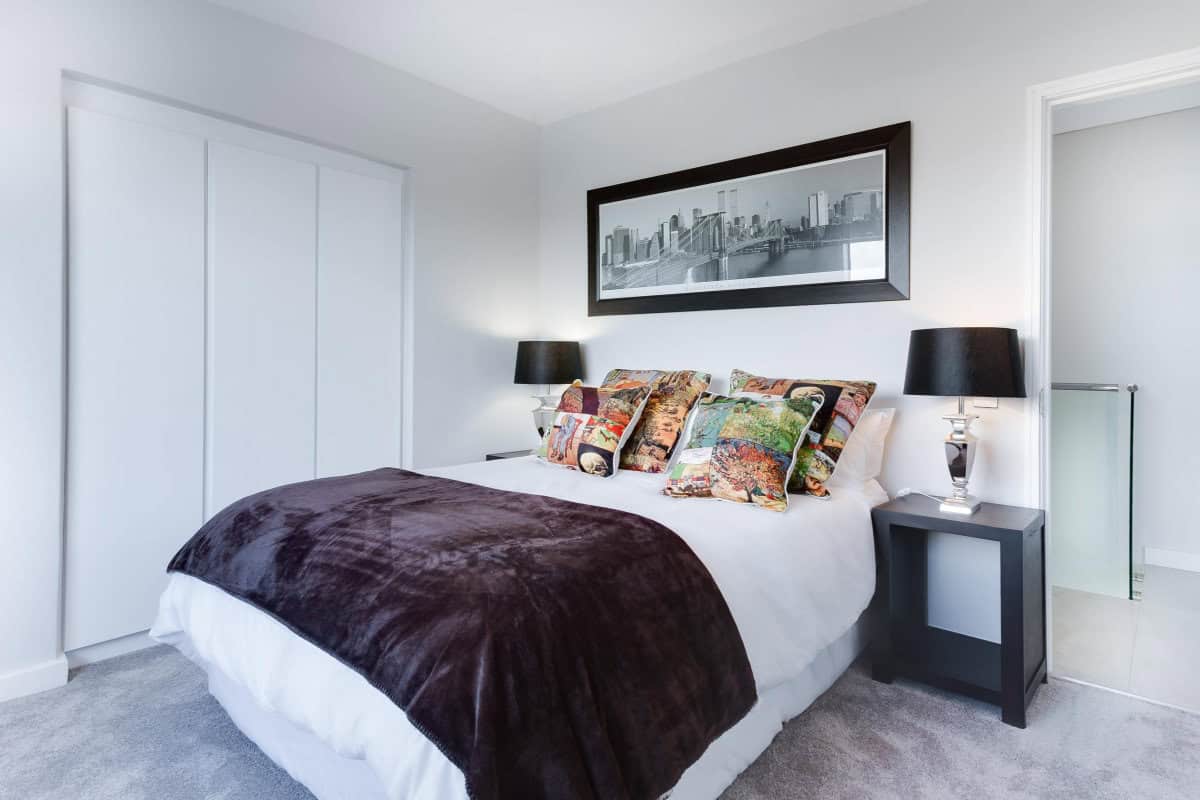 Lights are also incredibly important when it comes to the Feng shui of your bedroom. Focus on having good and enough lights for your bedroom, as it is the #1 provider of energy. Having candles in your bedroom is a big plus – although you must obviously exercise careful use and placement for safety.
Clear the Clutter
We've saved the best for the last- a lot of us tend to ignore this, but clearing the clutter, not just from the bedroom but from all the rooms of the house, can have a major positive effect. Avoid storing unnecessary items, especially under your bed.