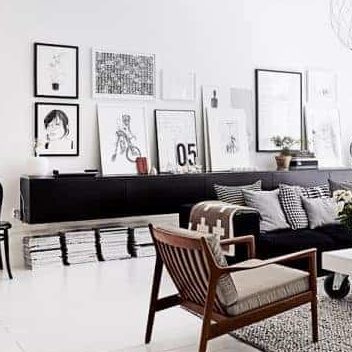 Add a touch of Scandinavian Style to your Home
Scandinavian style is a growing trend in the UK and U.S. for contemporary, elegant, enduring interior design. We sent Home Stylist, Talia Danes, to Sweden for a whistle-stop tour of authentic Scandinavian Style.
The Scandinavian Star is rising in western popular culture. Critically acclaimed dramas like The Killing and The Bridge, gripping novels by the likes of Stig Larsson. There is something mystical and intriguing about this northern province of Europe. So when I was asked to take a trip to Malmo, Sweden to explore the interior design style that is becoming the hot trend in UK homes, I didn't need to be asked twice!
Copenhagen to Malmo
I touched down on Scandinavian soil, flying into Copenhagen airport and then took the intercity train across the, now infamous, "Bridge" that crosses the Danish / Swedish border from Copenhagen to Malmo. I checked into my hotel and decided to take a morning stroll through the city before I was due to meet my guide, Henrik Vensson, for lunch. I was struck by the vibrancy of this small, humble city as I strolled through the cobbled streets and bustling squares. Sweden is known better for its cold winters than its warm summers, so it was surprising that almost every bar or restaurant boasted stylish outdoor socializing space complete with outdoor seating and heaters. It may get bitterly cold in the winter here but that clearly doesn't stop them from firing up the gas heaters and enjoying the fresh air whilst they sip down a craft lager or glass of wine. It gave me an insight into Scandinavian Lifestyle right off the bat – this is a region that embraces contemporary style and outdoor living . In fact, I think Scandinavian Style is exactly that, it is stylish contemporary living with nature very much at its centre.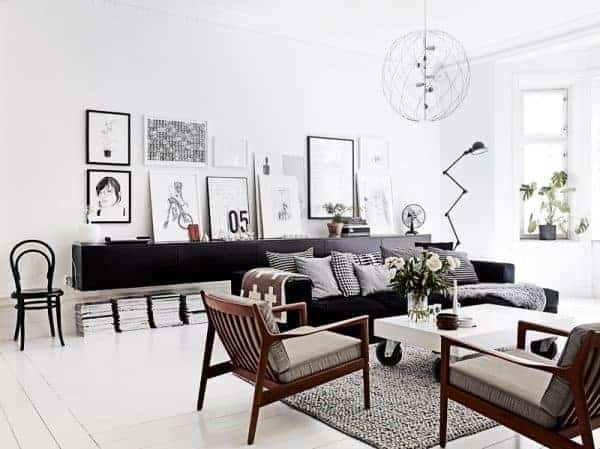 "I think we are easy-going and kind of blasé as a people," Henrik told me over lunch, "Yeah okay so it's cold, or so my apartment is tiny, but hey that is not going to stop me enjoying myself, right? It's a mind-set I guess, we like modern living and we like nature, and so, lets just combine the two and make it work."
A Guided Tour
That sentiment was more than confirmed as Henrik took me on a guided tour of four diverse homes across the city. Minimalist is not quite right, it is clean lines and emphasized space, but I would not call any of the homes we visited minimalist. It's attention to detail. It's the perfect blend of rustic and contemporary. It's monochrome style with colour accents. Scandinavian Style is really something to behold, and what struck me as I listened to Henrik and strolled through these picturesque abodes, is that it is not difficult, nor pretentious, it's just modern, everyday living with a touch of class.
Scandinavian Design Elements
So lets get down to the nitty gritty, what design elements can we adopt in our own homes back in the UK or across the pond in the U.S. to create our own Scandinavian Style?
Monochrome
Well the first thing that stood out for me, a subtle but equally bold flourish, was the monochrome elements.
Blacks and whites, with white typically the dominant colour. White walls and ceilings, then accented with monochrome artwork, sleek black kitchens, black furniture with white shawls and blankets.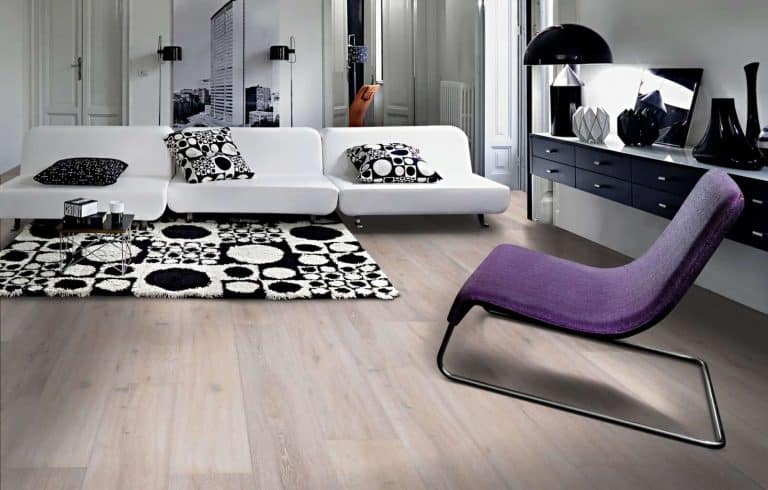 These two bold, striking colours, boasting the biggest contrast in tone than any two other colours in the spectrum, are pitted against one another throughout the home and that contrast actually creates a beautiful synergy, a perfect balance. In UK and U.S Style, the tendency is toward subtle contrast, Autumnal oranges and reds playing alongside one another for that feeling of warmth, of togetherness. We choose colours that naturally work together. What I saw in Malmo, was the boldest marriage of all, dark black versus bright white, being the real focal point of the colour palette. To add some monochrome styling to your home, check out the Monochrome art page at NotontheHighstreet for some fabulous black and white artwork that will add bold contrast to your walls.
Accent Colours
Accent Colours, are then used to do exactly as the term describes, add a touch of colour, often blue tones, to the interior space. And with the black and whites as the backdrop, the colour stands out even more, and really brings the place to life.
So colour is very much a central figure in Scandinavian Style, and just as important is that nod to nature…
Real Wood
Almost 70% of Sweden's total land area is forest, so authentic, natural, real wood is definitely an integral part of Scandinavian Style. And it all starts with the flooring. There are not many homes in Sweden that do not have a wood floor, and typically it is engineered wood. The climate changes in Scandinavia are extreme across the course of a year, so solid wooden floorboards just wouldn't cut it – they don't have the flexibility to acclimatize to the passing seasons. Kährs is a Swedish manufacturer of engineered wood flooring, founded back in 1867, they are now a global distributor as the world wakes up to the durability, flexibility and authenticity of engineered wood flooring. And if you are aiming for Scandinavian Style, then some authentic Kahrs flooring is an absolute must!
But don't feel limited to the more natural, rustic finishes. In the four homes I saw, each floor was completely different, and each added a completely different feel and character to the space. Smooth, clean, satin finishes in light whites and greys, knotted rustic oaks or even black and charcoal with the natural wood grain accented in stunning silver. Wood is the material used for flooring in almost every Scandinavian home, but the diversity in colour, tones and style is something else.
It is not just the floor that brings nature into the home, either. Wooden furniture and worktops, sheepskin rugs and a plethora of perfectly placed plant-life are all common features within a Scandinavian home. SwoonEditions.com is a great place to look if you want some authentic Scandinavian furniture to add style and elegance to your interior space.
Rustic
Rustic is key too. Scandinavian style is modern and contemporary in its use and appreciation of space, in its bold monochrome and accented blues, in its sleek kitchens and stylish lighting, but with contemporary style as the backdrop, rustic bookcases and pallet furniture are juxtaposed to create contrast again. As I said at the start, Scandinavian Style is about the combination of contemporary style with rustic, natural touches. It is about contrast, but contrast that creates balance and unity when working as a whole.
So, if you want to revamp your home and embrace a new style, then I urge you to look to Scandinavia for inspiration. As someone who lives and breathes interior design, I was truly captivated by my experience in Malmo, Sweden. The whole city exudes style and I hope some of it may just have rubbed off on me.