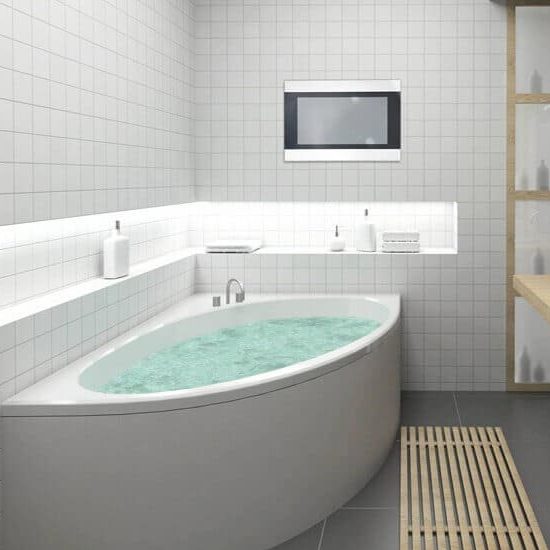 After a long and busy day, what's better than unwinding in a bubbly tub surrounded by twinkly candles? So the last thing you want is a bathroom cluttered with kids toys and bottles galore, which completely ruin that tranquil time you had planned. These tips should help you keep that bathroom organised and functional but remain a place where you can relax, too.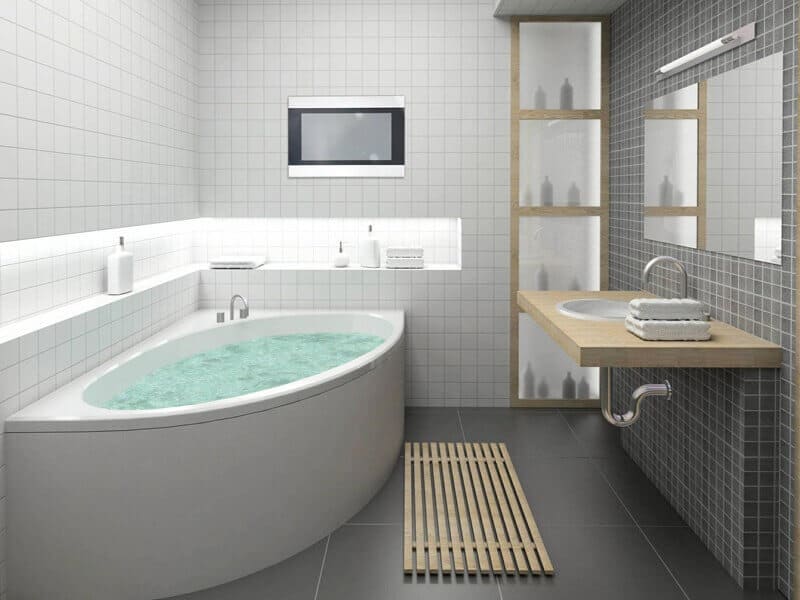 Just where it should be
The best place to start is by organising the current contents of your bathroom. Get rid of all those bottles that no one has touched in months to free up some space. Then arrange the remaining items into groups that will make them easier to find. So, all hair care products will be on one shelf or box, dental products on another, shaving products in another, until it's all got its own place. This will get rid of those 'now where did I put that?' moments, meaning more much needed relaxation time.
Go storage crazy
Make cute, practical storage shelves, boxes and baskets your new best friend. There are lots of different storage options to fit into your bathroom, no matter what size it is. Choose small wicker baskets, laced with ribbon to stack on top of cupboards or shelves, or if you have more room, choose some sleek cupboards with plenty of shelving for the unlimited number of lotions and potions in your bathroom. If space is an issue, try using magnetic storage in your cupboards, which allows you to store tweezers, nail clippers and other metal objects on the back of doors, meaning you'll have more of that all-important shelf space.
Which is which?
A great way to ensure that you're able to keep up your organised space is by labelling and adding nametags to hooks. This way everyone will know exactly where their own things belong, and your hard work won't be ruined after a busy week of bathroom comings and goings by your family.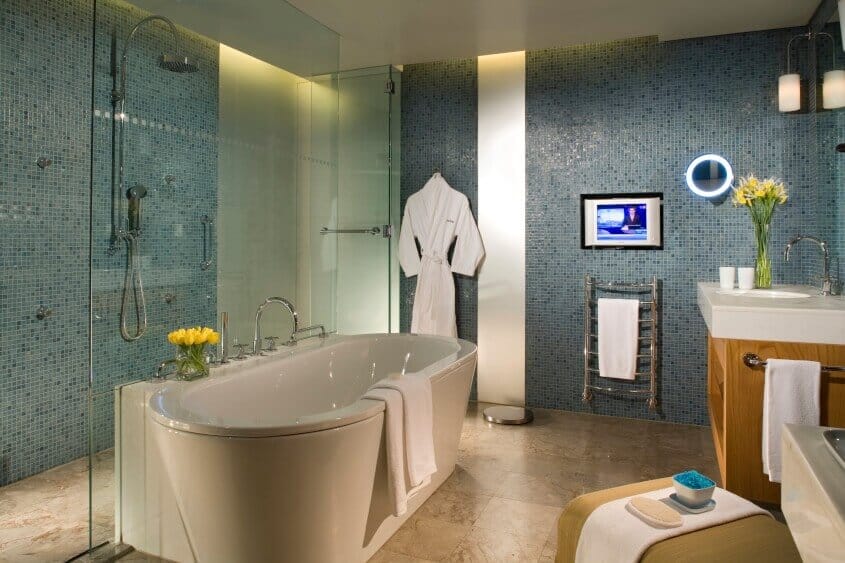 Setting the scene
If you really enjoy spending a quiet night in your bathroom, then invest some time in making sure it has the right atmosphere. Mirrors are always useful for creating the illusion of more space, and are always practical in a bathroom. How about adding an extra shower curtain? This makes the bath a more dramatic point in your bathroom. There are lots of bath mats with beautiful patterns which will provide the perfect addition to a well-designed room, let alone your bathroom.
Tempting scents
Treat yourself to lots of lovely scented candles to pop around your bathroom. They not only smell good, but they work well for creating the chilled atmosphere you need at the end of your day.
Kids in bed? All jobs ticked off the To-Do list? Even if not, you won't be able to resist some quality 'me time' in your newly organised bathroom.