Steampunk bathroom ideas
What comes to mind when you think of the word steampunk? I think of top hat, goggles, cogs, old fashioned hot air balloons – a slightly eccentric style from the Victorian era. Steampunk is described as a subgenre of science fiction that incorporates retro-futuristic technology and aesthetics inspired by 19th century industrial steam-powered machinery.
How could you incorporate steampunk decor into your bathroom interior design? It is actually easier than you might think to come up with ideas, one great way is to add Victorian style touches with materials such as copper pipes, valves, tin and wood, old furniture, a stack of Jules Verne books for when you want to relax and let your imagination run wild.
If you are looking for steampunk bathroom ideas then this is the guide for you.
Copper bathtub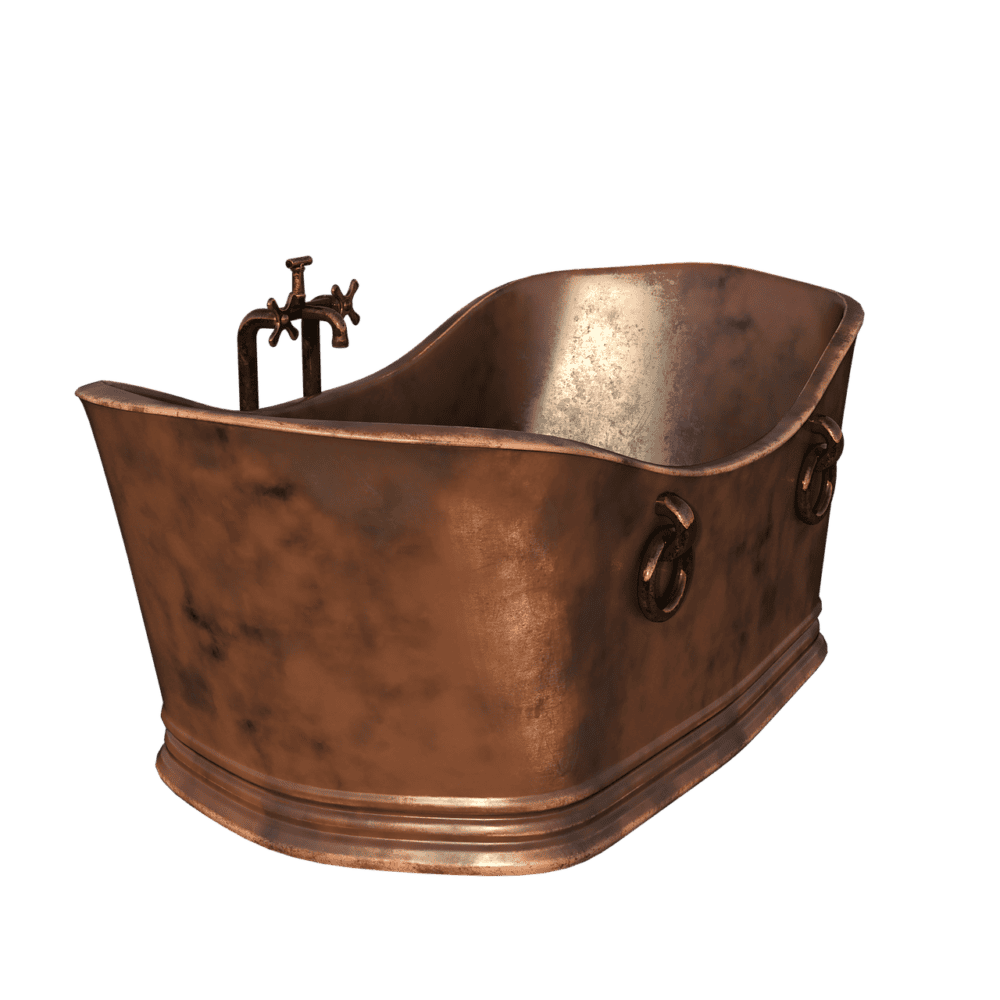 Extremely decadent and extravagant but what a focal point for your bathroom and a great starting point for your own steampunk bathroom. A grand free-standing copper bathtub screams out steampunk with its shining surface and old-fashioned elegance. Depending on how you choose to dress the rest of the room it can become a very masculine type of bathroom with old maps and a dark color palette or softened with dusky pinks and sepia photos on the wall for a more feminine feel.
Copper pipe shower
It is pretty easy to create a shower stall with a steampunk design shower system with copper pipes and valves. The use of pipe in a copper finish really adds the industrial revolution steam-powered, mechanical look that steampunk style is so famous for.
Steampunk lighting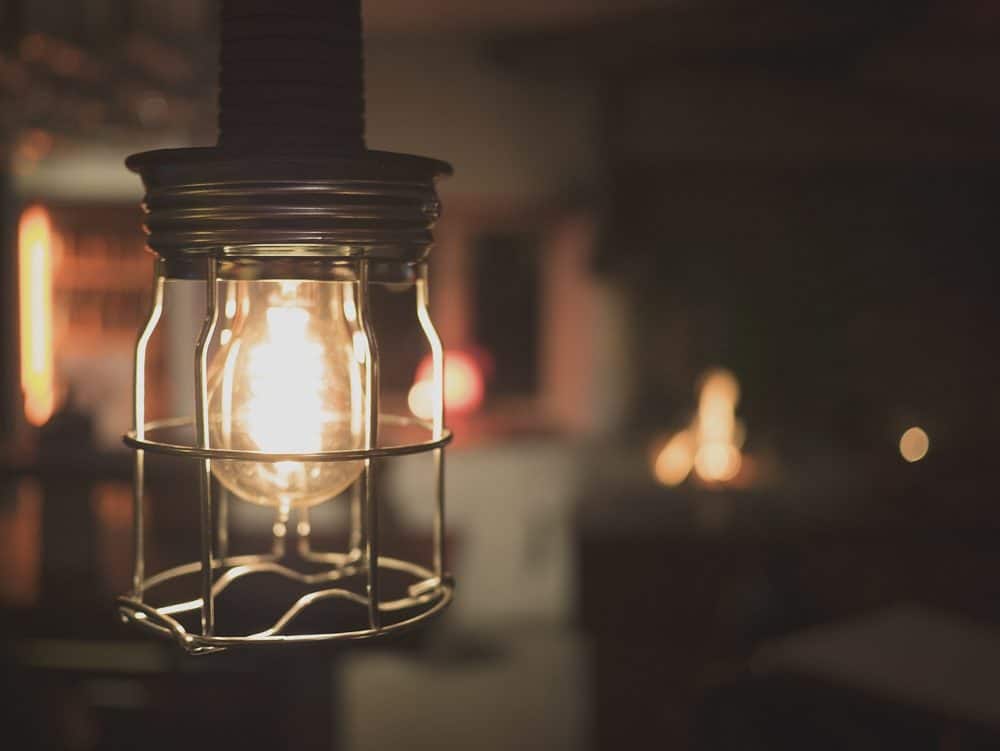 Again, the industrial-look lighting works really well when trying to create a steampunk bathroom style, so wood or metal with old fashioned light fittings hanging from ropes or iron pipe and valves with a simple bulb mounted on the wall would make a great addition with an industrial look. If you have bare brick walls, the lighting can really add depth to the room too.
Alternative shower curtain
If you can find a nautical themed shower curtain this would work brilliantly, octopus designs or something with a mechanical, industrial design or science-fiction illustration would look fabulous in your steampunk bathroom.
Industrial toilet paper holder
You can buy old-looking replica Victorian cast iron toilet roll holders online which would look very much at home in your steampunk bathroom. Or go back to your good old copper piping and make your own toilet roll holder. It really is all about the copper!
For a spot of inspiration head over to Marine Mine where you will see a very interesting toilet creation.
Porthole mirror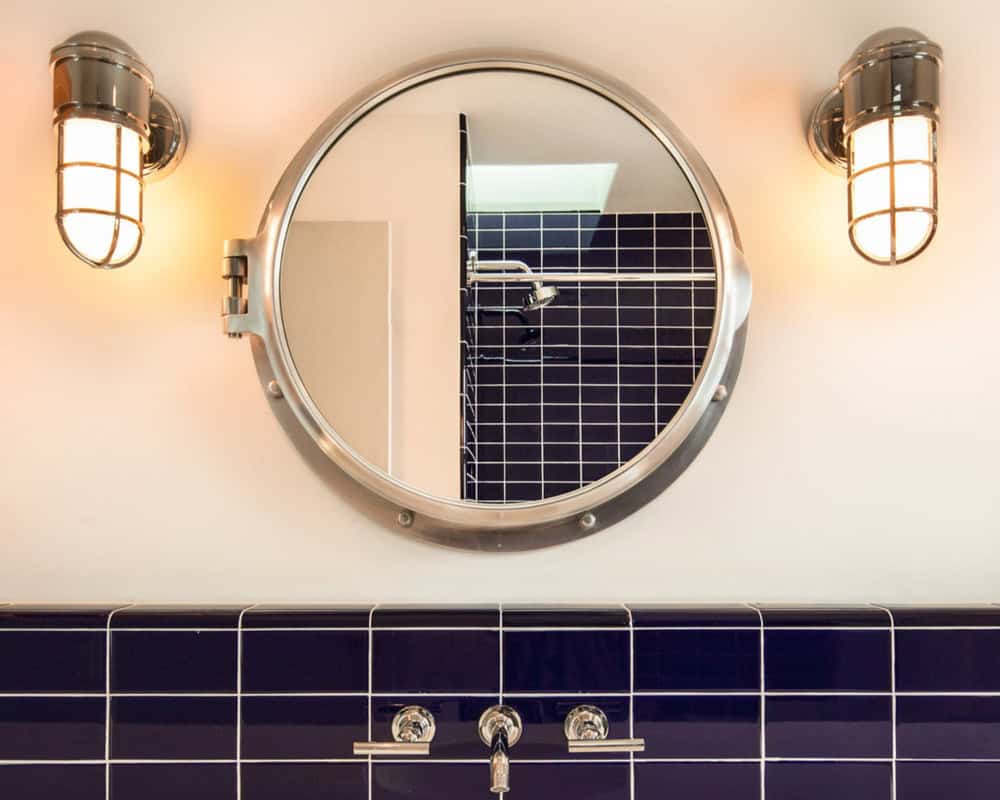 Porthole mirrors look great, you could add a selection of sizes in a cluster and it will add the look of being on some sort of weird and wonderful submarine.
Industrial shelves
The industrial style works so well alongside steampunk designs. Build a framework from metal pipes and add wooden shelves or alternatively hang some shelves with ropes above your steampunk sink.
Old potion bottles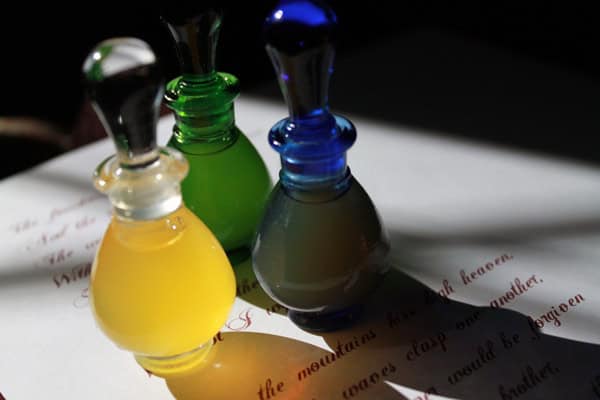 If you have old medicine bottles or perfume bottles, upcycle them and add your products such as shampoo and soap. These will look like old potion bottles and will add even more character to your steampunk bathroom. You could even print your own labels.
Tiles
I think an old racing green metro tile would work beautifully alongside a copper sink with copper fittings and master bath – you see these types of tiles at old London underground stations and I always think that they look very elegant and oldy-worldy. Choose contrasting tile floors for easy cleaning.
Conclusion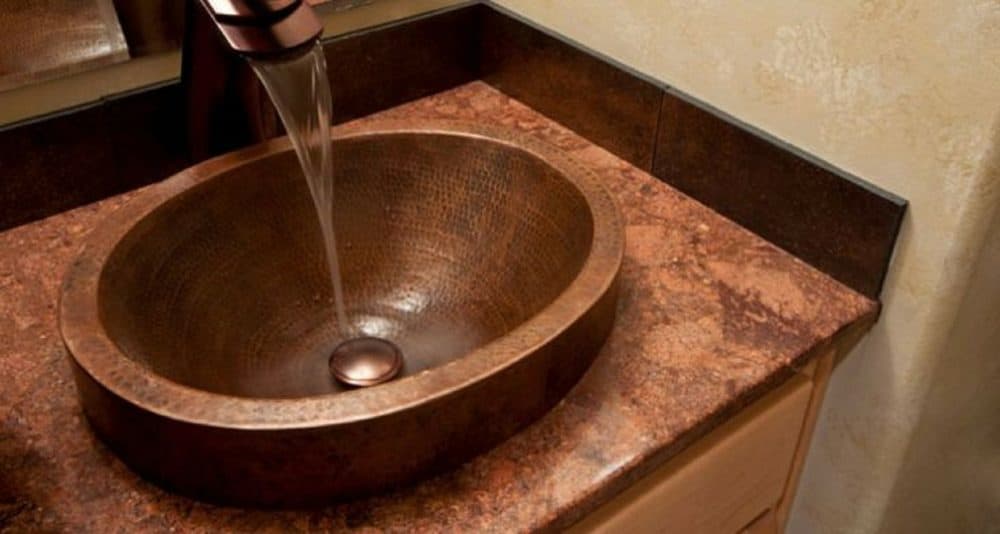 What we can take away from steampunk bathroom designs is that they are focused a lot on metals such as copper and tin, the type of fittings you are looking for is more to the old Victorian-style taps and grander looking baths and sinks with an industrial vibe. You can then accessorise playfully with lighting, bottles, and fittings in a unique style. The look is quite quirky and eccentric and the metallic colours are rich and slightly gothic. It would certainly be a talking point – that's for sure!