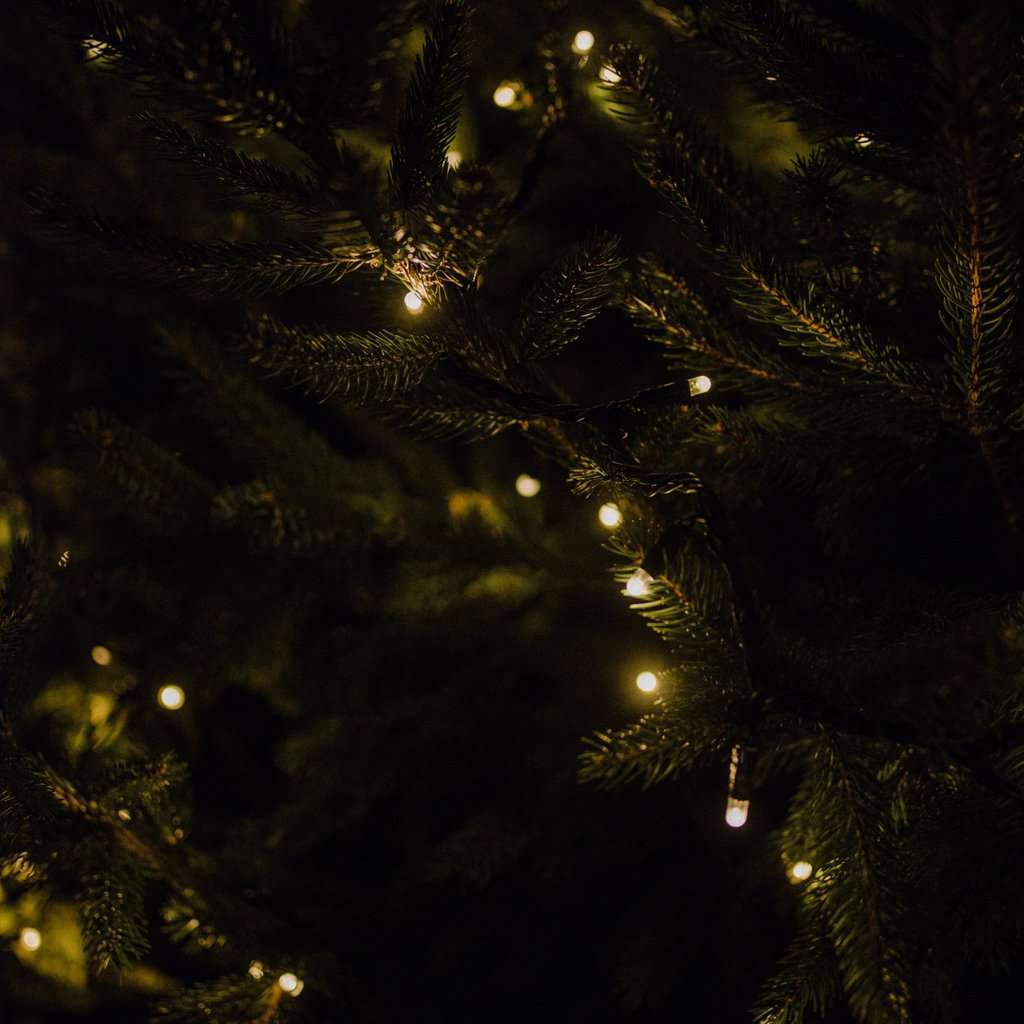 Christmas Decorating Tips For An Outdoor Tree
Outdoor Christmas tree decorations are rapidly becoming a popular trend and beautiful ideas are popping up on porches and in people's front gardens. Having a beautifully decorated tree outside is a fantastic way to add some festive colour to your outdoor display.
The trend of using artificial Christmas trees is growing as there is a great variety to choose from from natural looking firs to more contemporary styles. How you choose to decorate your outdoor tree is up to you, from flashing lights to more natural decorations there are so many options.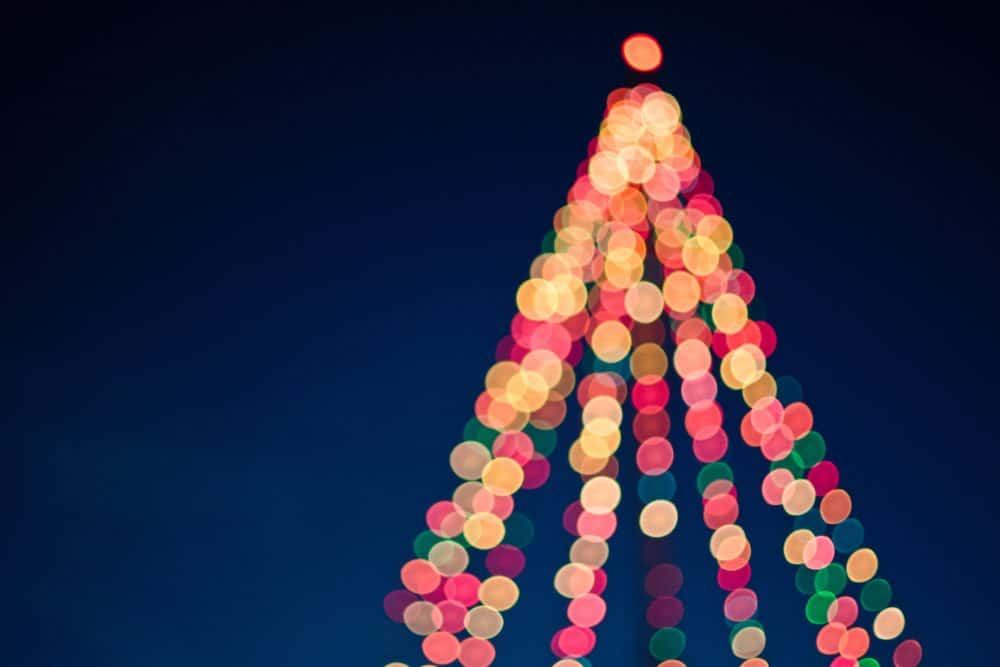 The rustic look
You could decorate your outdoor tree in a rustic manner by hanging pine cones and homemade garlands. Bare in mind how the weather is in the part of the world that you live in as certain decorations could end up getting ruined.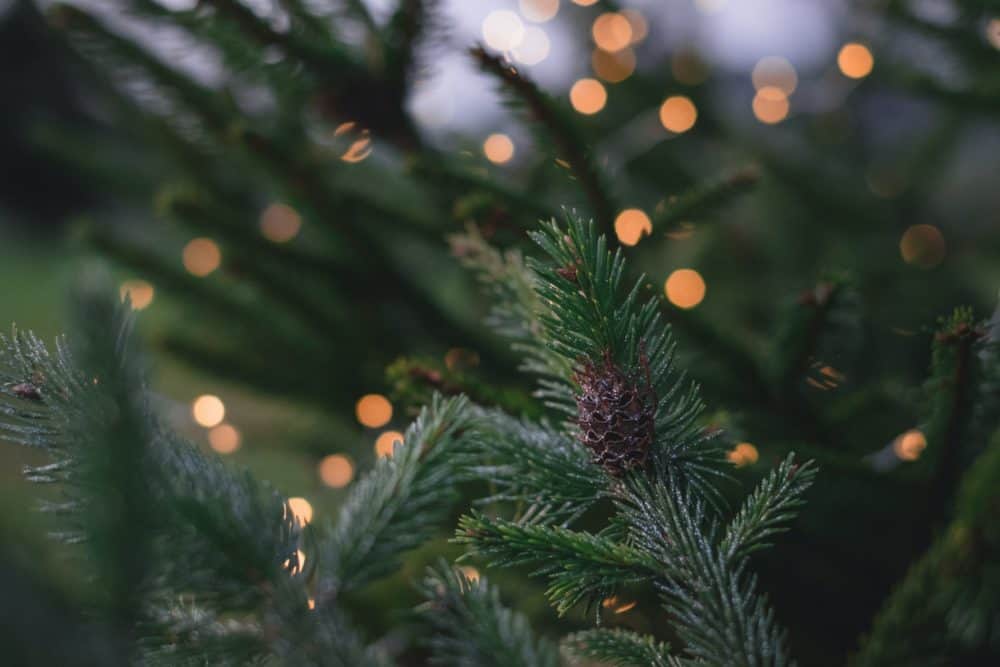 The frozen look
Make the most of this snowy season (if you are lucky) and get some really beautiful ribbons and faux icicles to hang from the branches, add some white or blue LED lights for that extra twinkle.
Bells
Adorn your outdoor tree with bells and various other handicrafts hanging from the branches to make it look super Christmassy.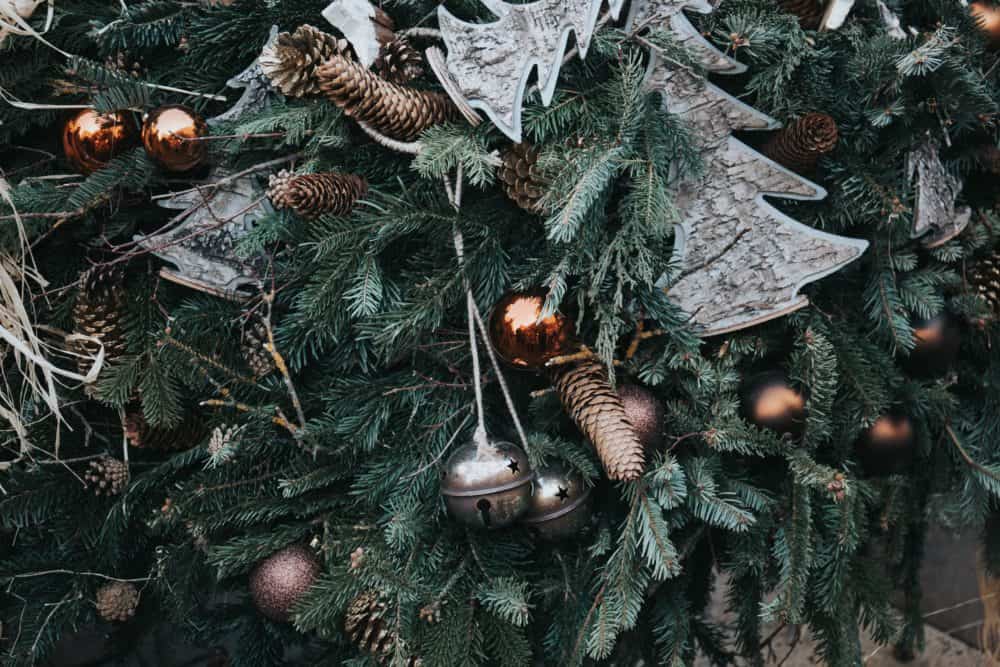 Decorate twigs and branches
If you have a large tree in your front garden, you could wrap the branches with strings of fairy lights, this looks very effective and you could choose from natural warm white LEDS to colourful strings of LED fairy lights. Just make sure they are suitable for outdoor use. These firework or starburst lights are very effective.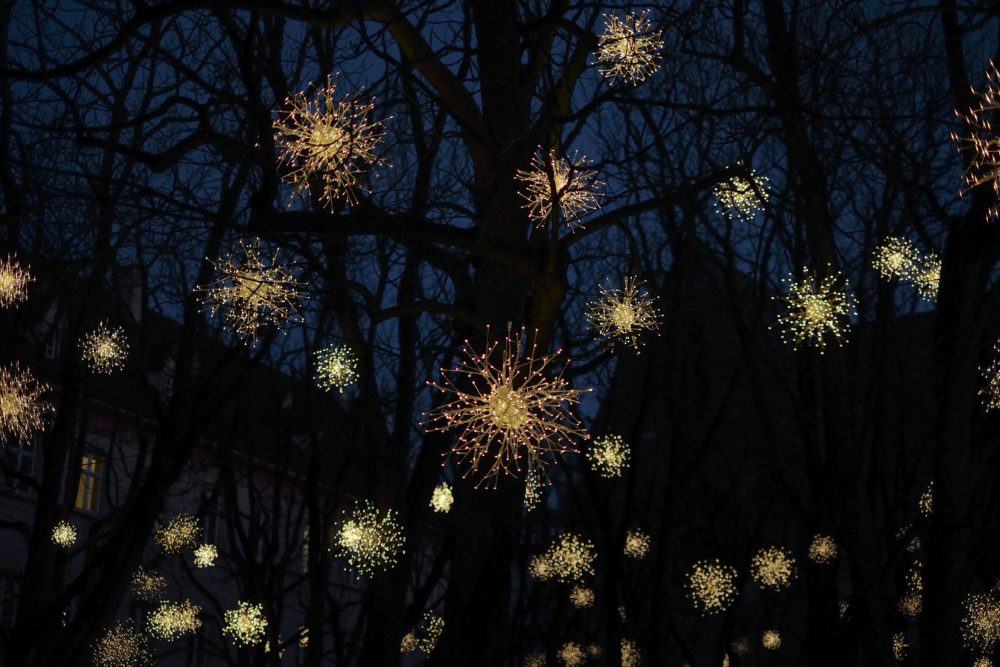 Lanterns
f you have old jars or glasses, don't throw them away; instead put them in good use this Christmas. You can wrap them with wire and hang them on the tree branches, these look extremely pretty and are very easy and you are also recycling too.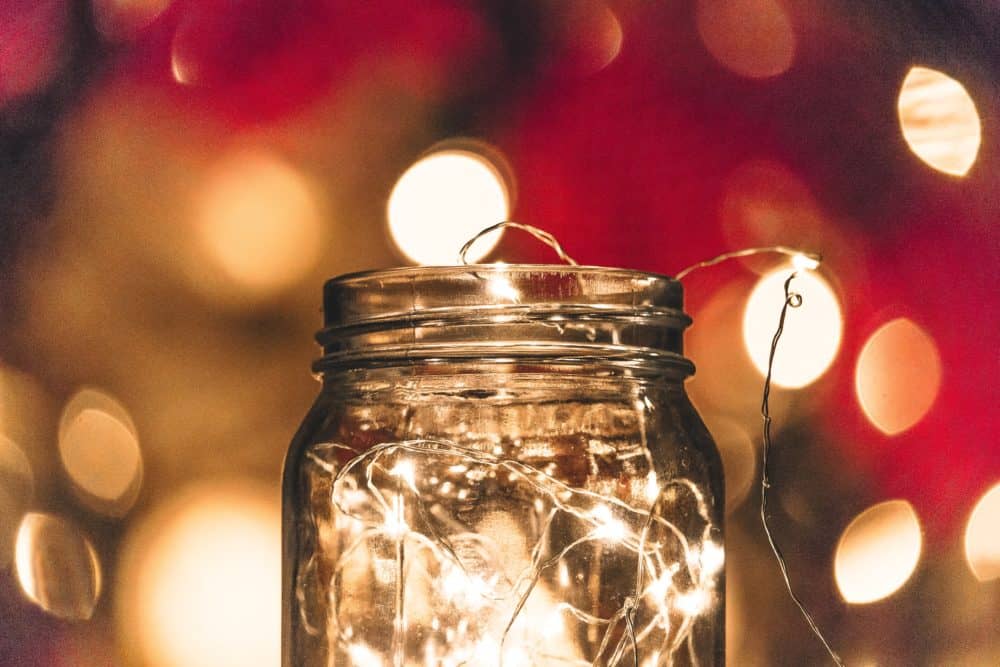 Do you decorate an outdoor tree at Christmas?