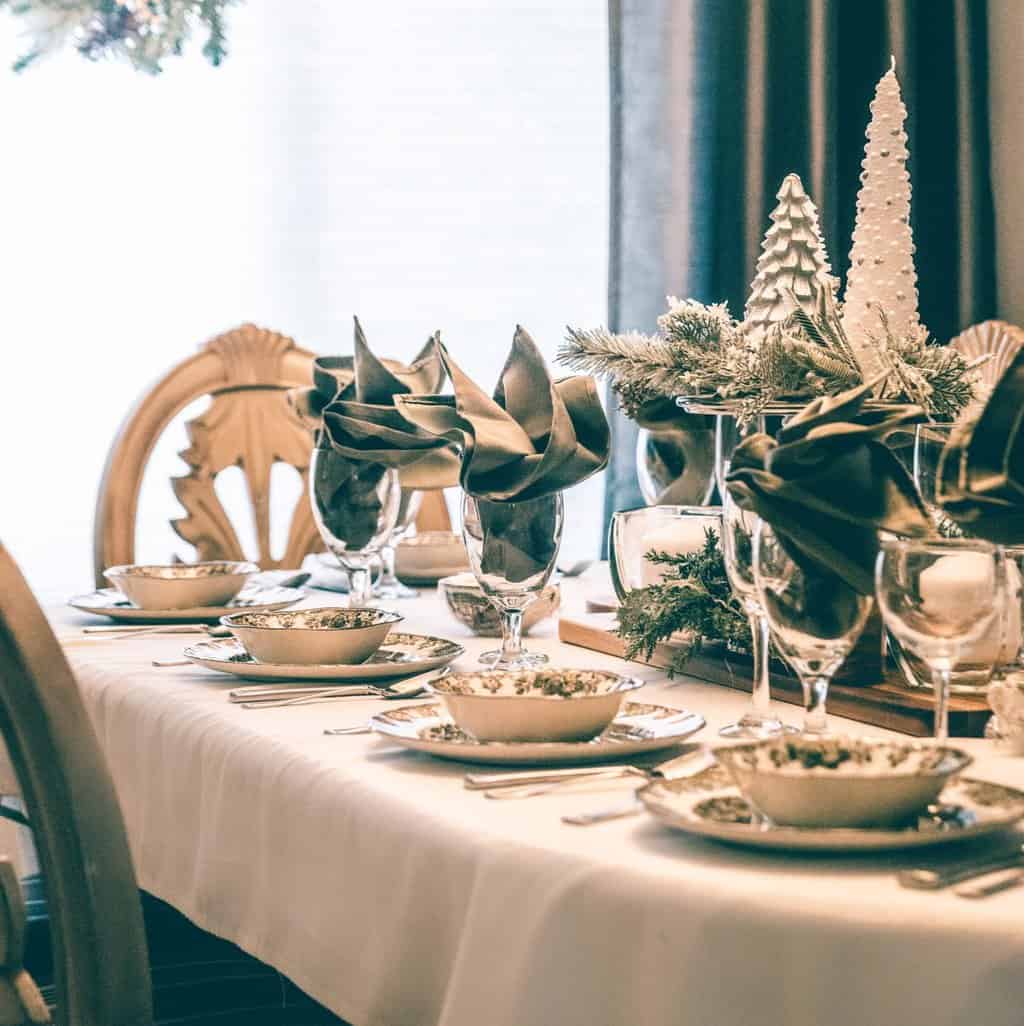 Homemade Christmas Table Decorations
Make your Christmas table shines with these easy ideas for festive table decorations. Whether your table decorations are rustic, traditional or minimal this post will help to give you all of the inspiration and ideas to create a gorgeous table display for all of your Christmas get togethers. These ones can all be easily put together at home with things you may have laying around.
Candles and Foliage
Create a stunning Christmas table decoration using bundles foliage that can be found outdoors or in the woods. Go for fragrant pine and ivy and arrange along the centre of the table. You could also add some sprigs of holly and a few tea light candles in glass jars.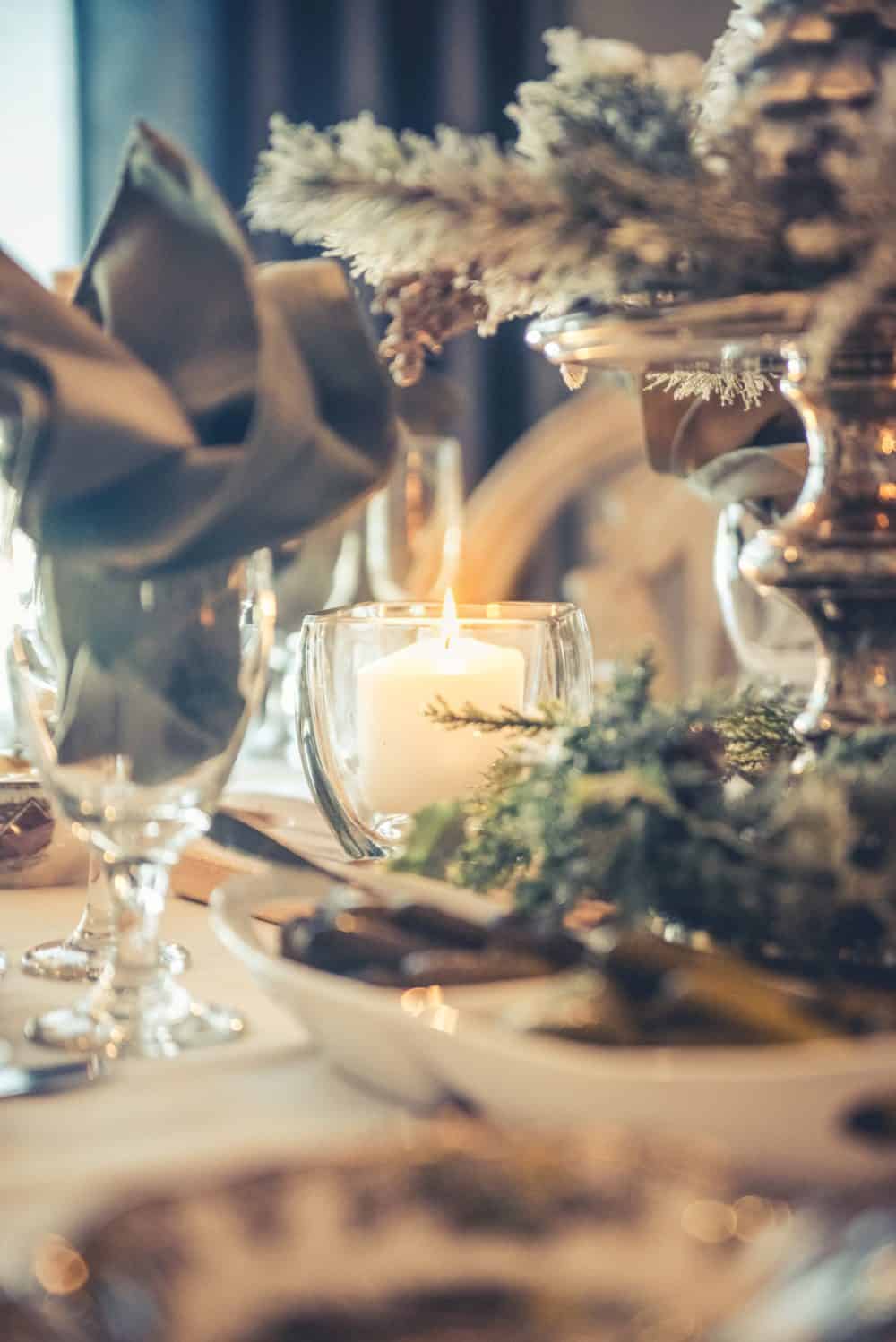 Gingerbread display
For a simple but fun centre piece you could build a gingerbread house or make some star shaped gingerbread biscuits and decorate them. These could then be placed around the table or even underneath cloche jars to create a little gingerbread village!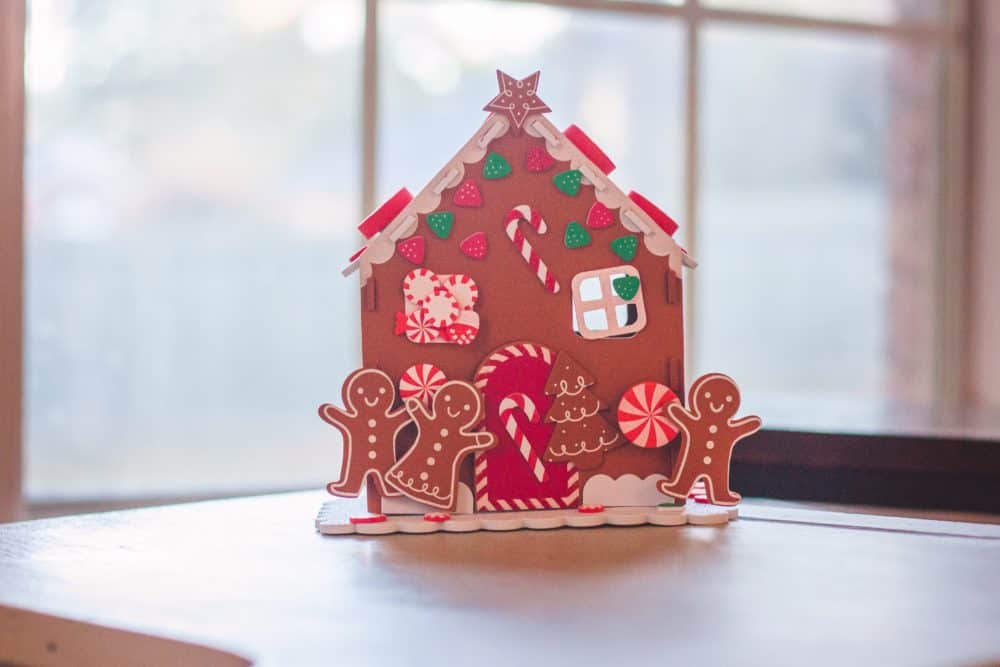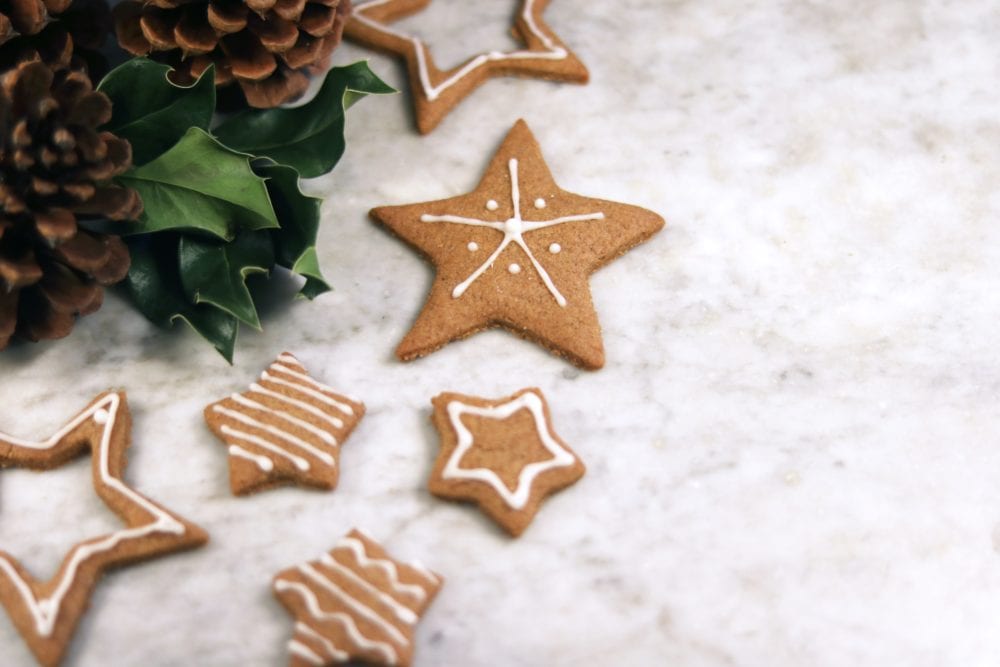 Bowls of baubles
Colourful baubles look great in bowls or in vases. You could have tall display in the centre of the table filled with a colour scheme to suit your decor.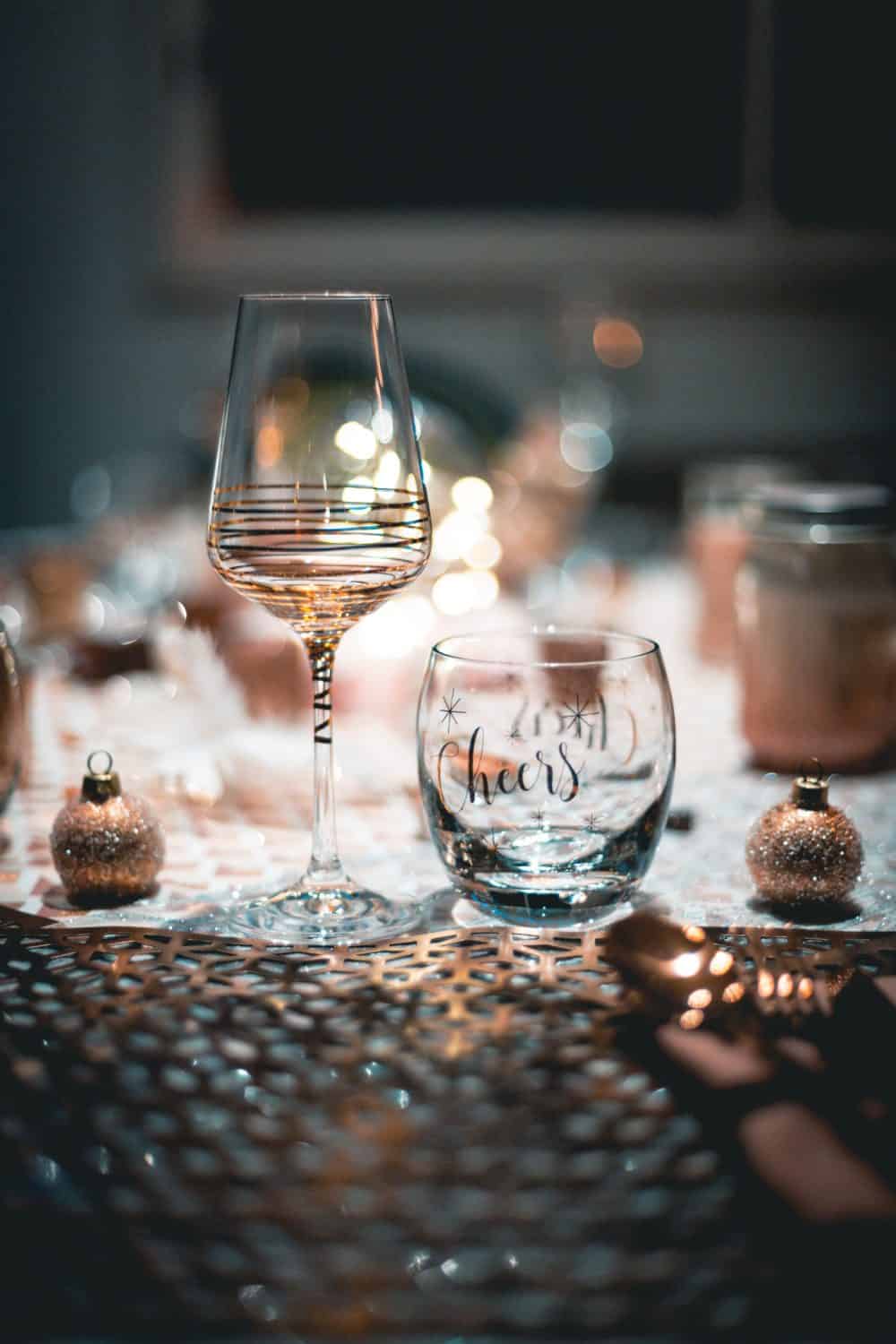 Floral jam jars
Choose some of you favourite winter flowers and display them in jam jars, these could be wrapped with ribbons or lace to add a little rustic Christmassy feel. If you don't want to go for flowers, fairy lights in a glass jar work brilliantly.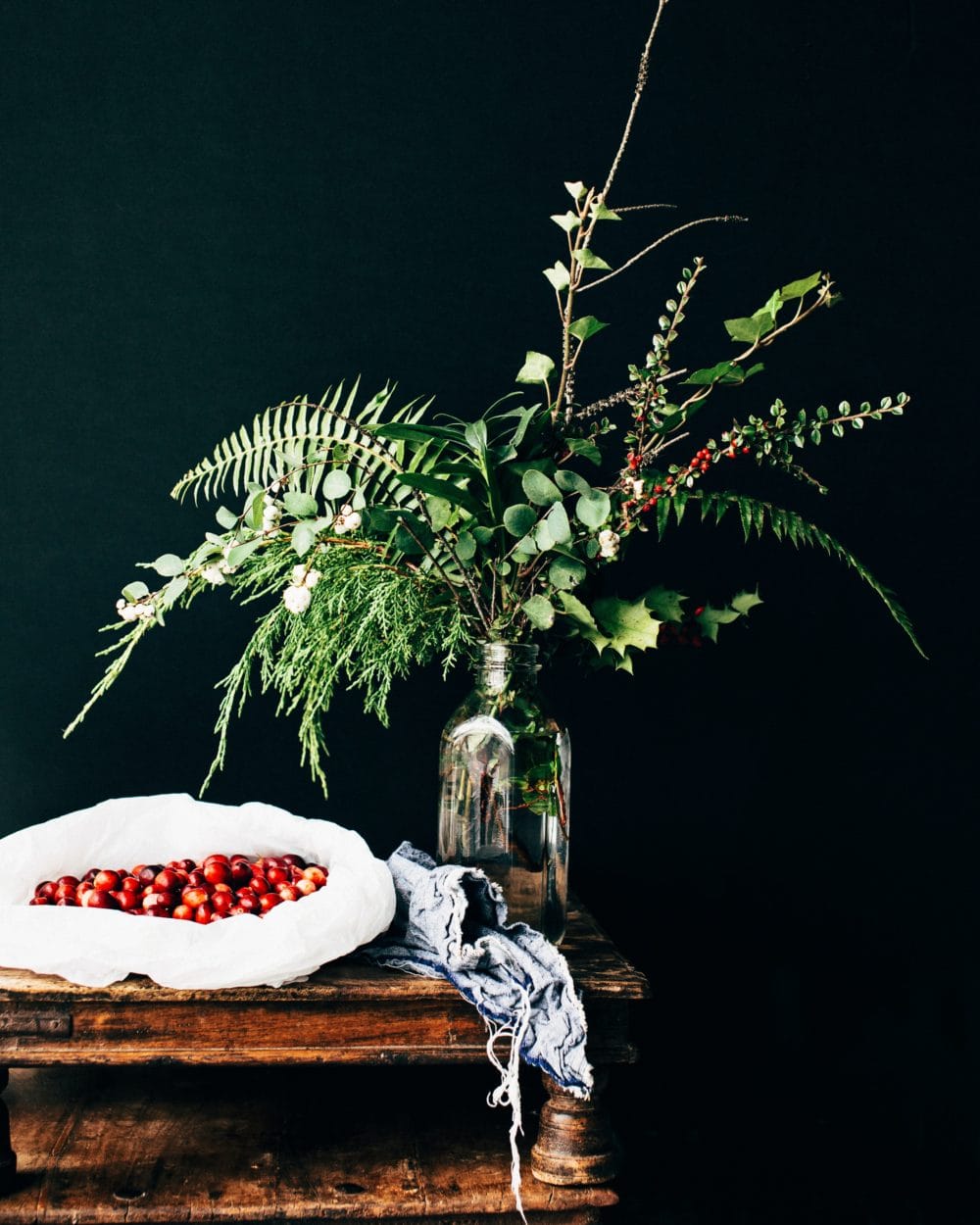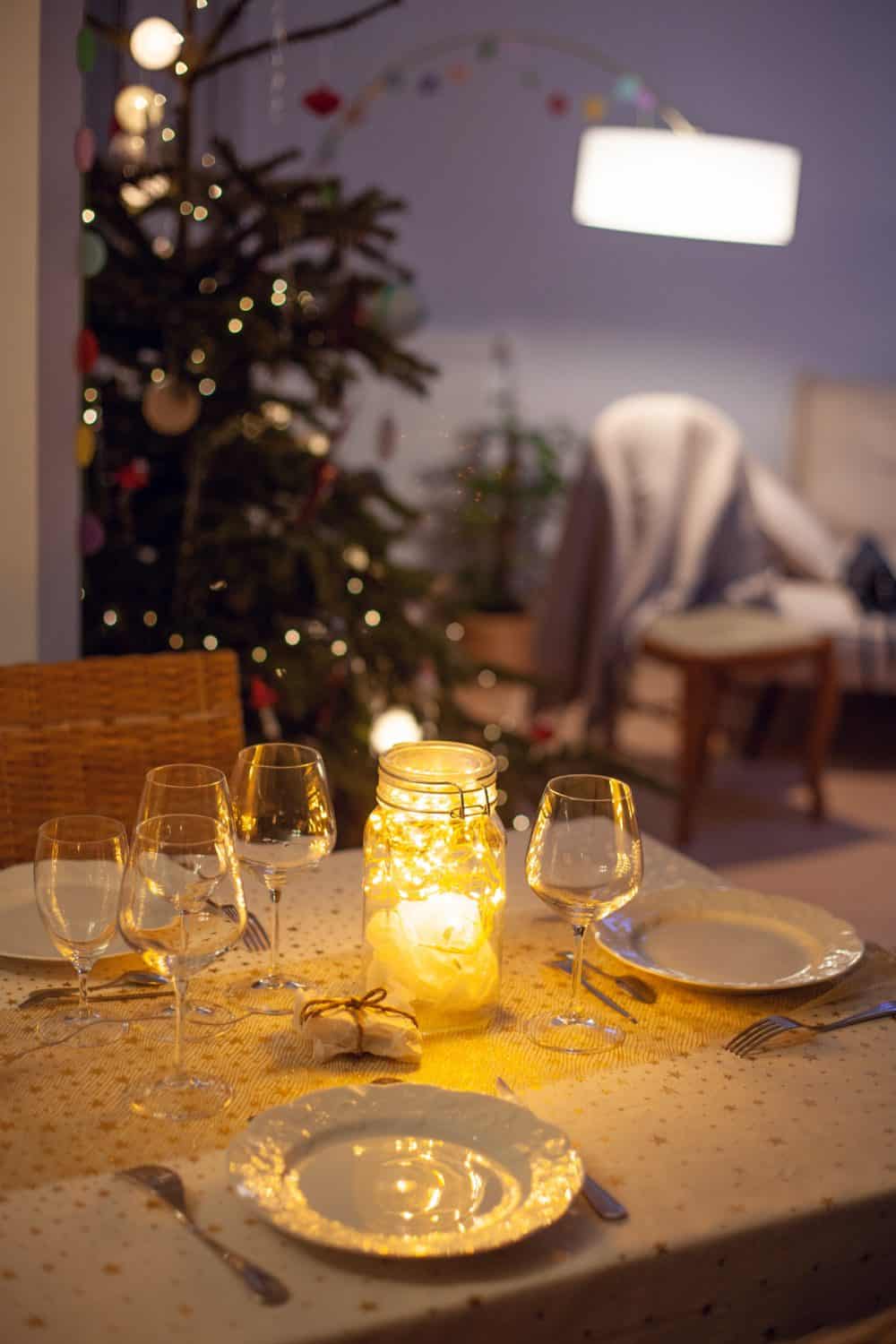 Woodland theme
Combine natural elements, textures, and materials for a gorgeous Christmas table decoration. Go for evergreen branches and pine cones. Add a festive touch by placing red poinsettias in the vases and add some cinnamon sticks and dried orange slices.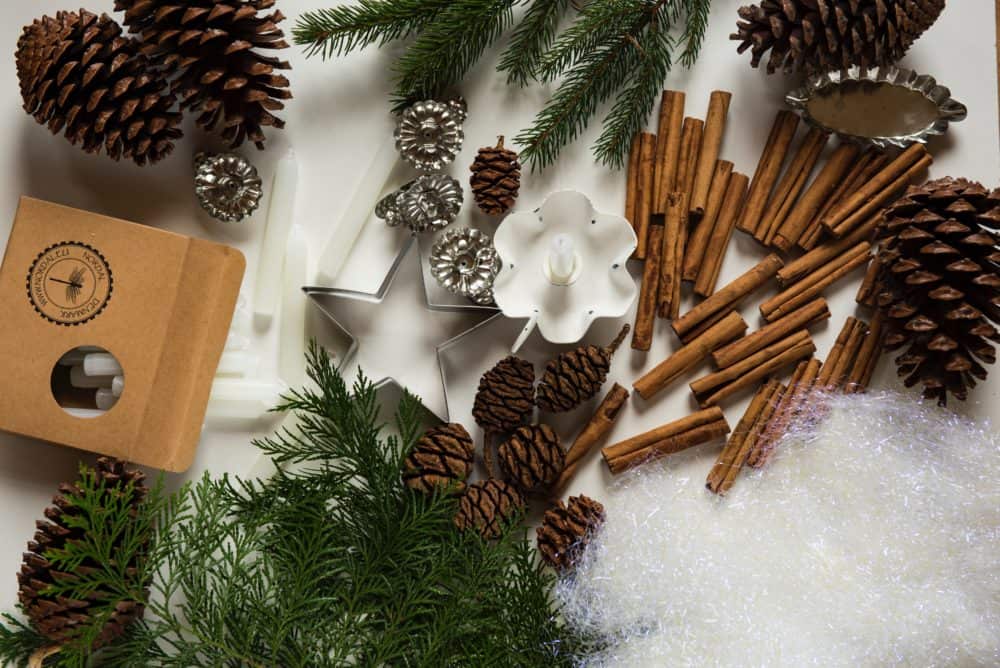 Vintage style
A few vintage style Christmas decorations add a retro touch to this simple Christmas table. Add a festive table cloth or table runner, a garland and some fancy candlesticks.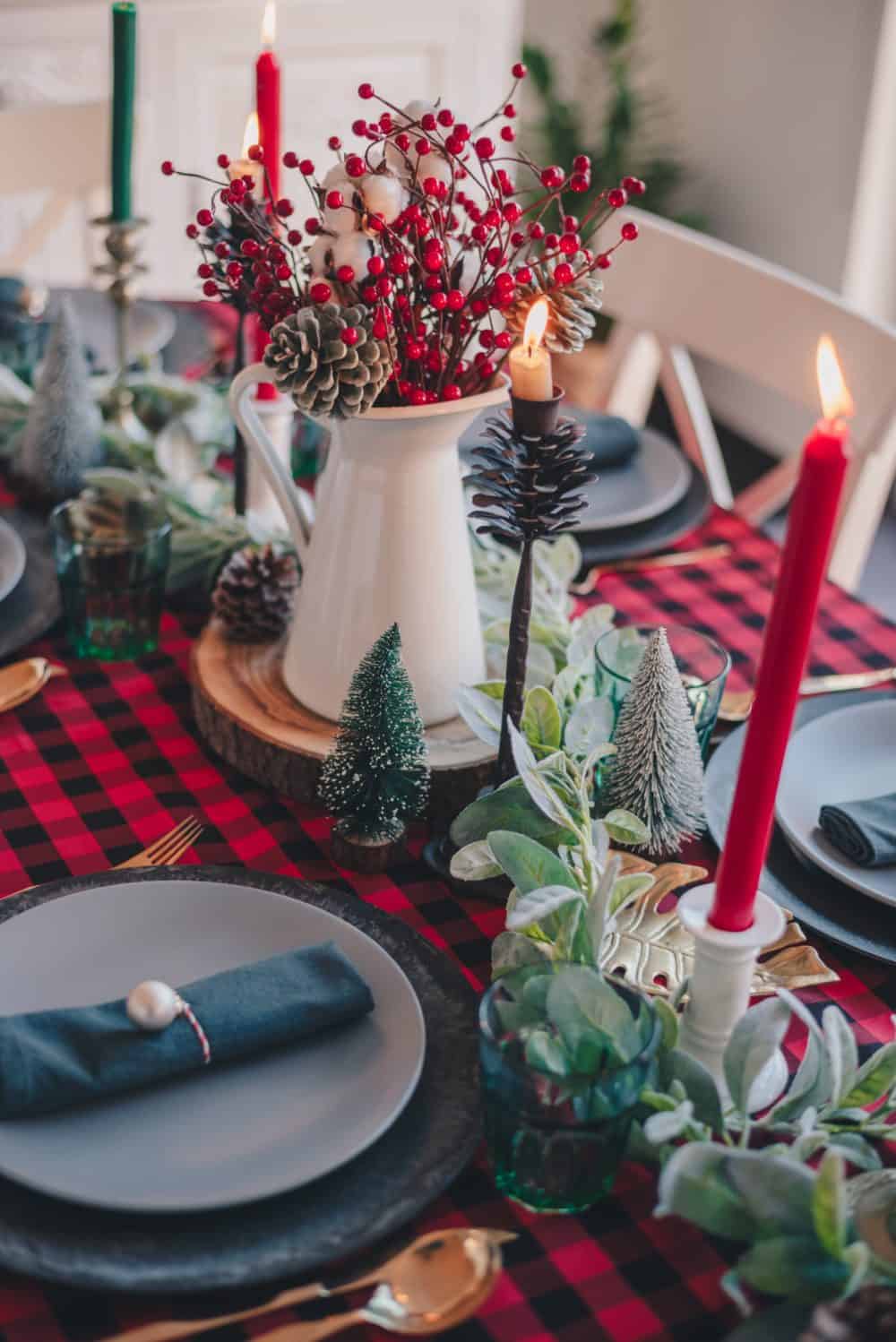 Paper decorations
You could simply make your own paper cone Christmas trees using some festive recycled paper or wrapping paper in various sizes or, if you are feeling adventurous you could even attempt your own honeycomb tissue paper trees, snowflakes and other folded decor. They look great standing up on the table or suspended above the table.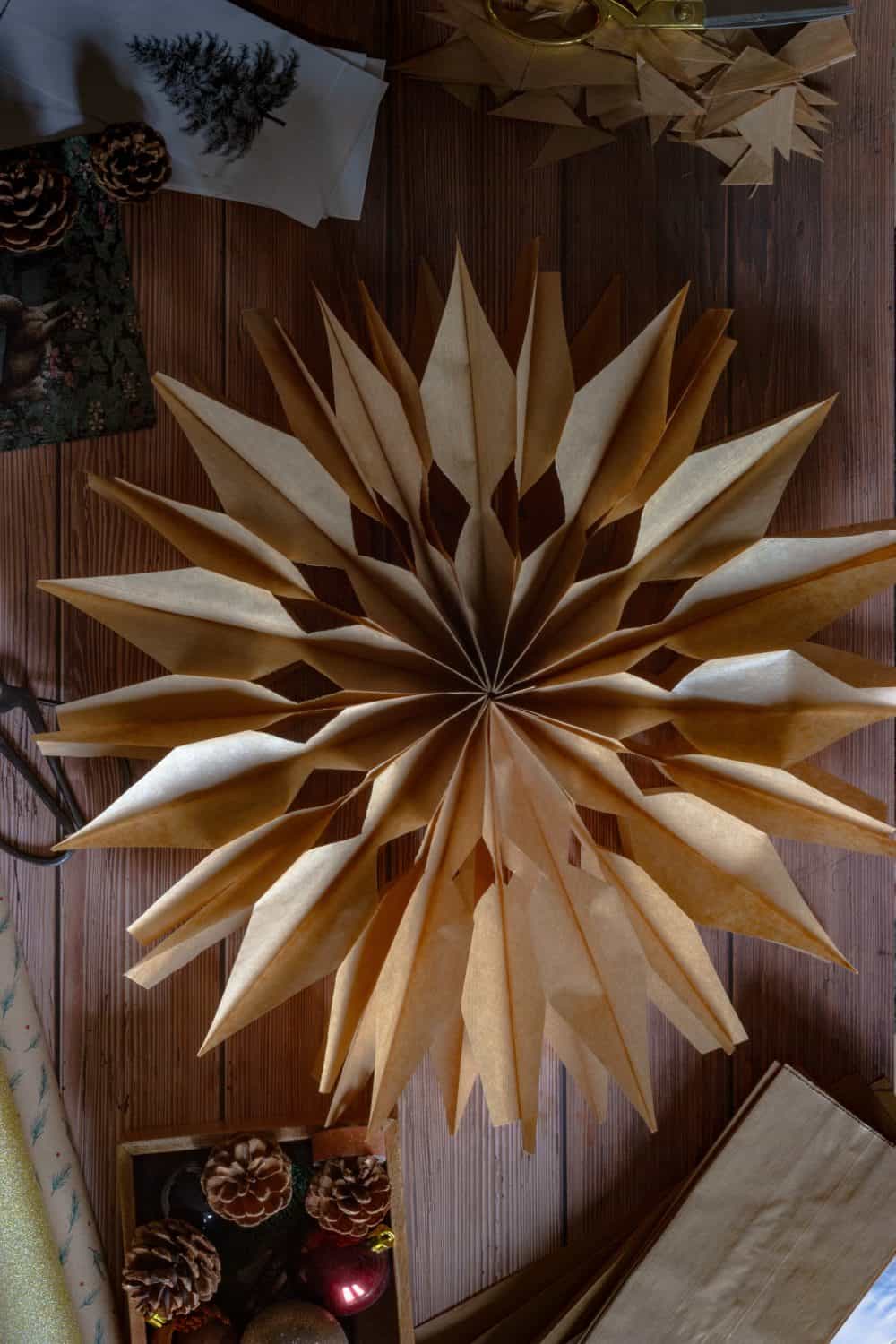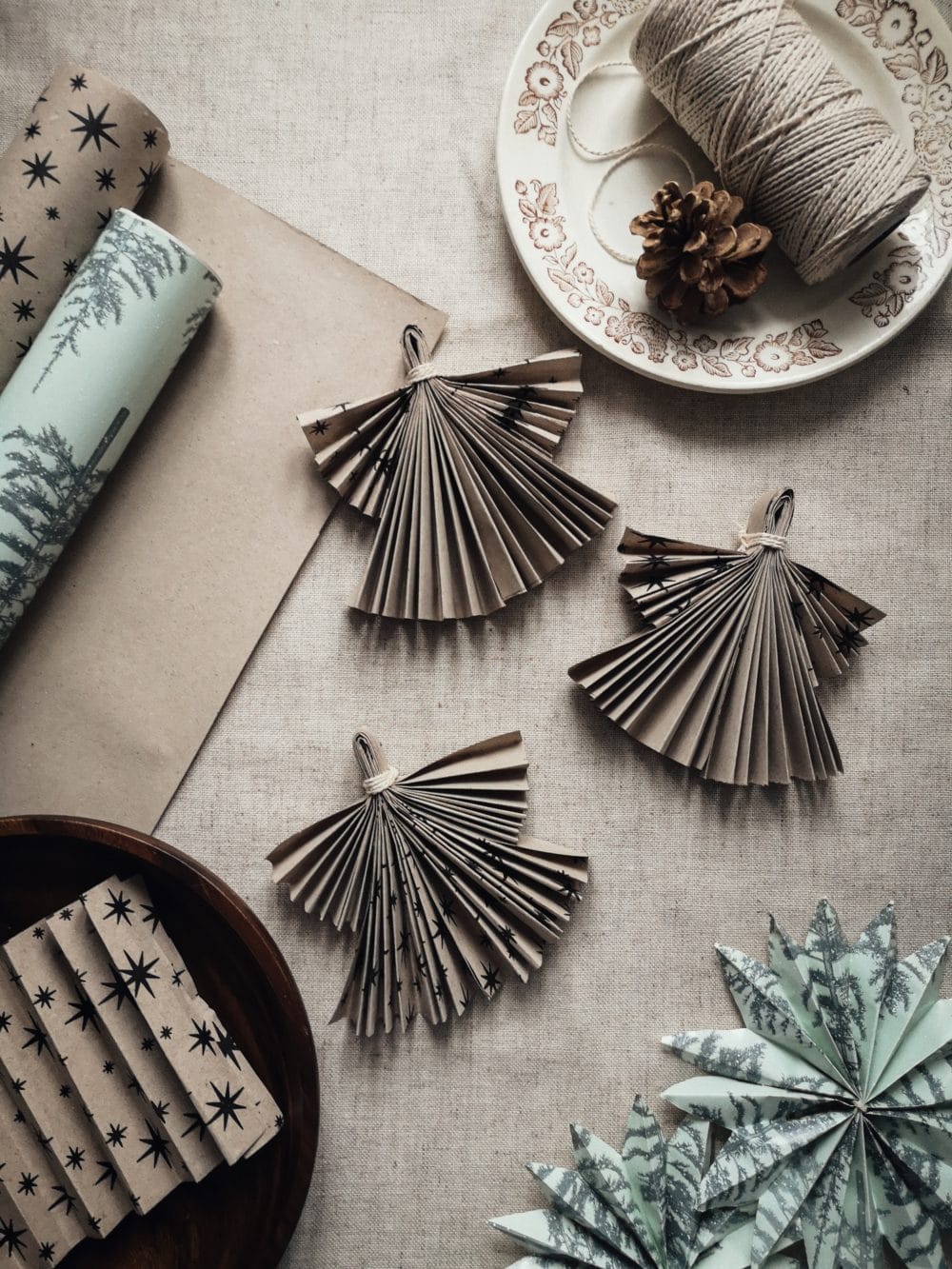 Do you like to decorate your table for Christmas?