Decorating with Indoor Plants
There is a huge variety of plants to suit most decors and indoor conditions. Besides, a potted plant can last a lot longer than cut flowers. Using indoor plants instead of flowers could make it very cost-effective in the long run.
Plants come in various shapes, sizes and colours to complement many types of decor. The ever-changing vista of the growing plant can add an interesting facet to the overall effect. The choice of a leafy plant or a flowering plant depends on the interior conditions such as temperature and light.
Indoor Plants in the Home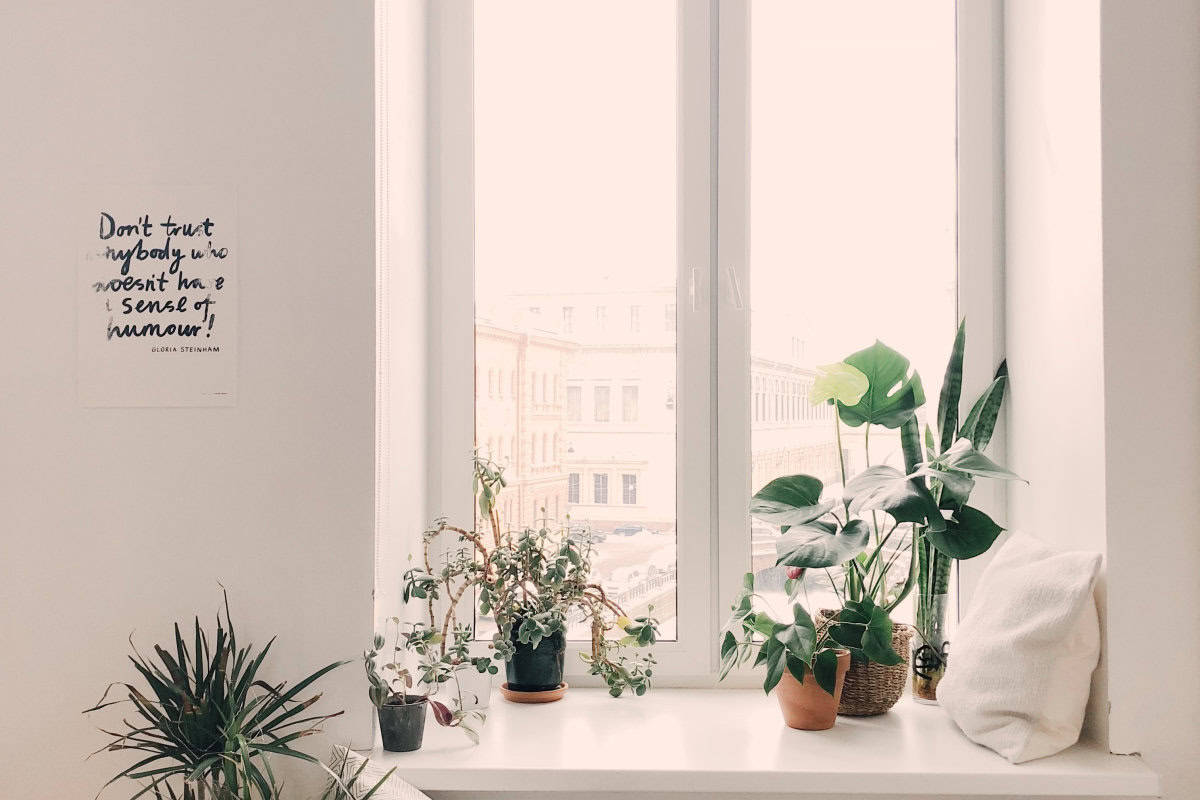 Potted plants can be used alone or in conjunction with floral arrangements.  This can enhance and/or complement the decor of any room. Choosing the correct type of indoor plant and a suitable container will create an eye-catching decoration that lasts longer than cut flowers.
There are many indoor plants that grow under partial light or could be placed near a window if more light is required.
Plants in Offices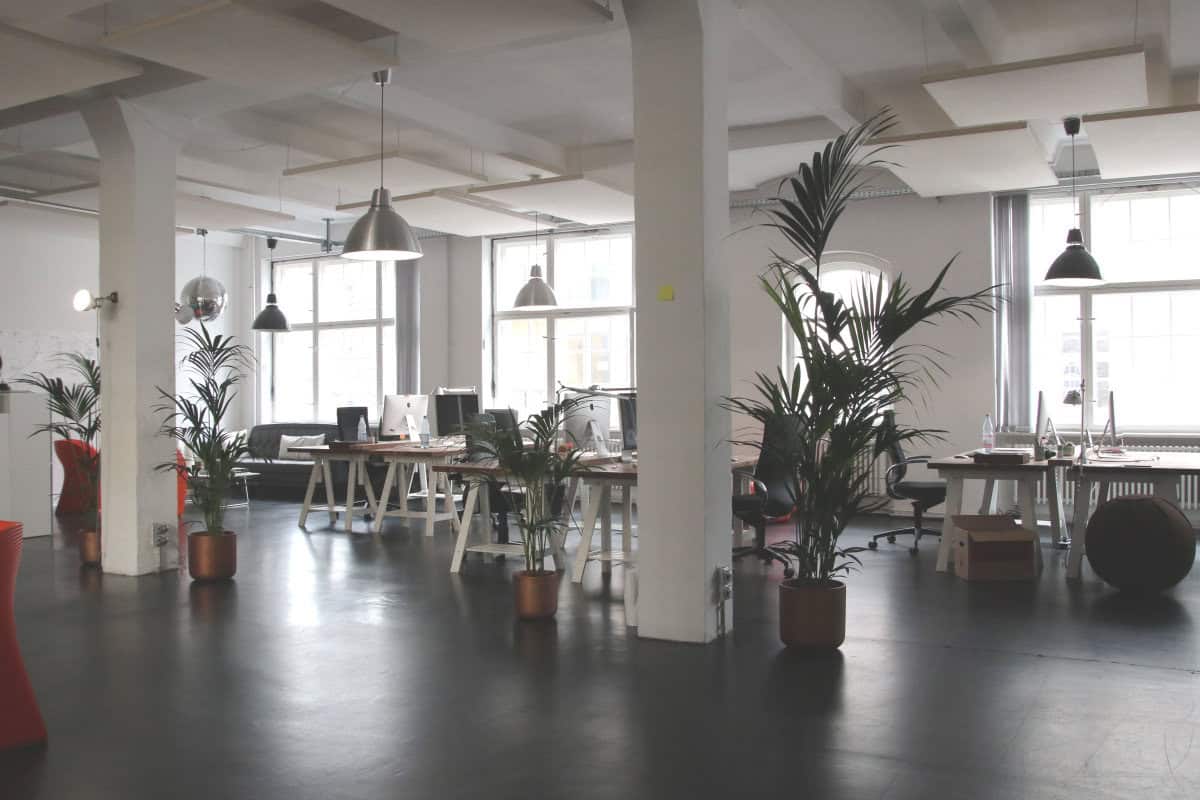 When choosing plants to enhance the office decor, you must bear in mind the atmospheric conditions. This could mean varying temperatures and low light. Choose hardy plants that will withstand these adverse conditions to keep the plants looking good and lasting longer.
Types of Plants Suitable for Offices
When looking for plants specifically for the office environment, think about:
Foliage plants rather than flowering plants.
Plants with strong leaves, not fine or soft leaves – Monstera and Fiddleleaf fig are good examples.
Plants that can grow in low light such as Moses-in-a-Boat.
Trailing plants such as Marble Queen or Philodendron can be used under artificial light.
Plants as Room Dividers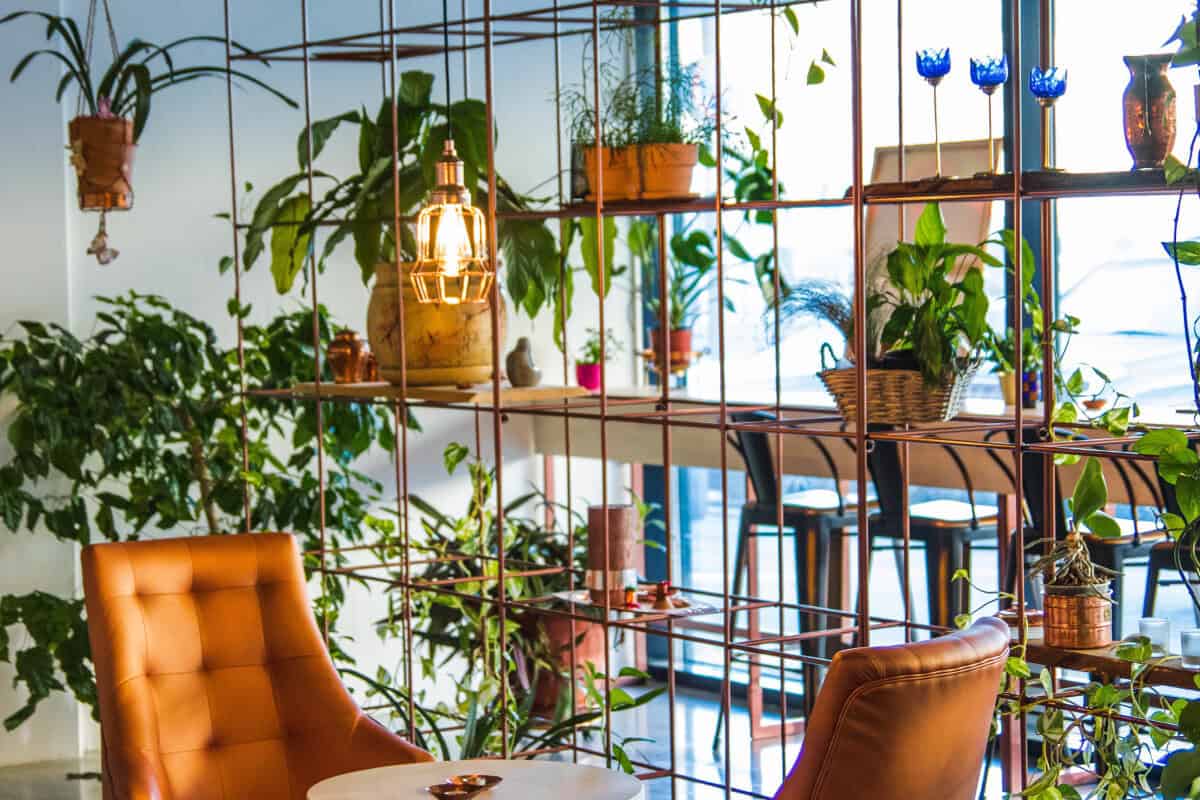 A wall of potted plants can be used to break up a large room instead of brick or other permanent material. There are a couple of different ways to achieve this.
Slotting plants into a pre-fabricated planter box can be very versatile and is suitable for space where a low separation wall is needed.
Building a floor to ceiling room divider in the style of an open shelved book-case and decorating with strategically placed plants can act as a more solid separator.
The versatility and the variety of indoor plants, with or without the addition of flowers, can be used to enhance and/or complement the decor of homes and offices. Using plants can be very cost-effective in the long run as growing plants can last longer than cutting flowers.