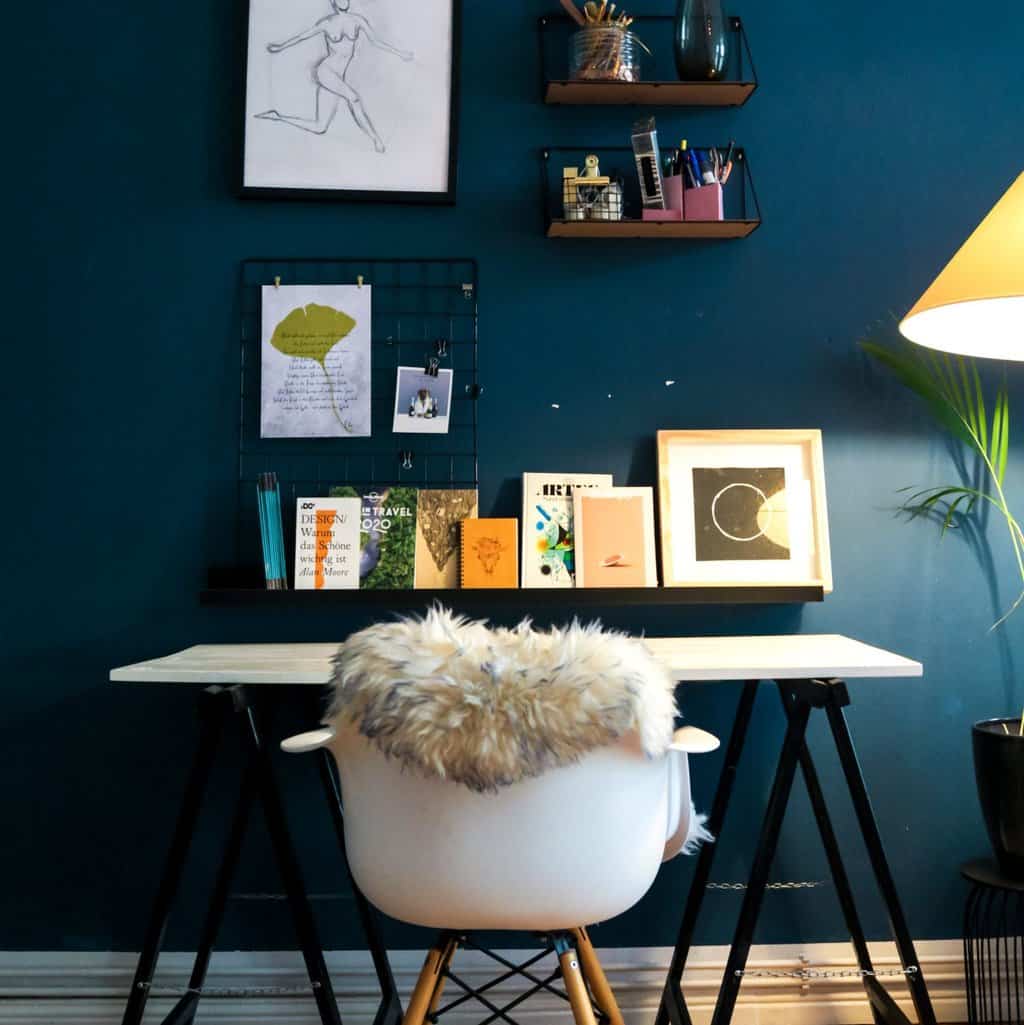 Woking from home is something that many of us are accustomed to by now. Whether your are a freelance or have started to work from home during the lockdown, having a home office space is very important for productivity. Not everybody has the luxury of a spare room to design and turn into an office, but have no fear, areas of existing rooms can be used effectively as a home office including living rooms, dining rooms and bedrooms.
There are many benefits to working from home, but a lot of people do say they find it difficult to concentrate fully as there are distractions such as housework. So, a dedicated, tidy desk is something that you really do need to take in to account. Here are a few ideas on how to design am inspirational home office space.
Your favourite things
Well you are at home, so you can stamp your personality in your office area. If you have some favourite pictures or posters that make you happy put them up on the wall to keep you motivated. Same goes for any little ornaments or trinkets – keep something on your desk that makes you smile.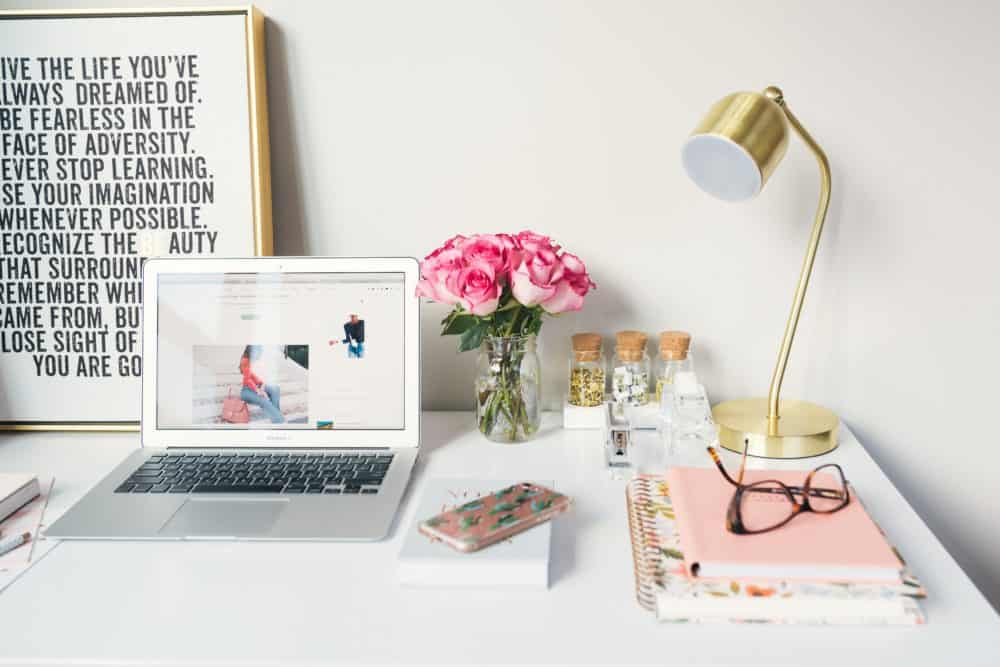 Plants
The ideal work space would be next to a window as you'll have natural light streaming in, but this isn't always practical if you have set up an area in your living room or bedroom, where you may be sat at the back of your room. Bring in a few house plants or even faux plants to bring a bit of greenery to your work area.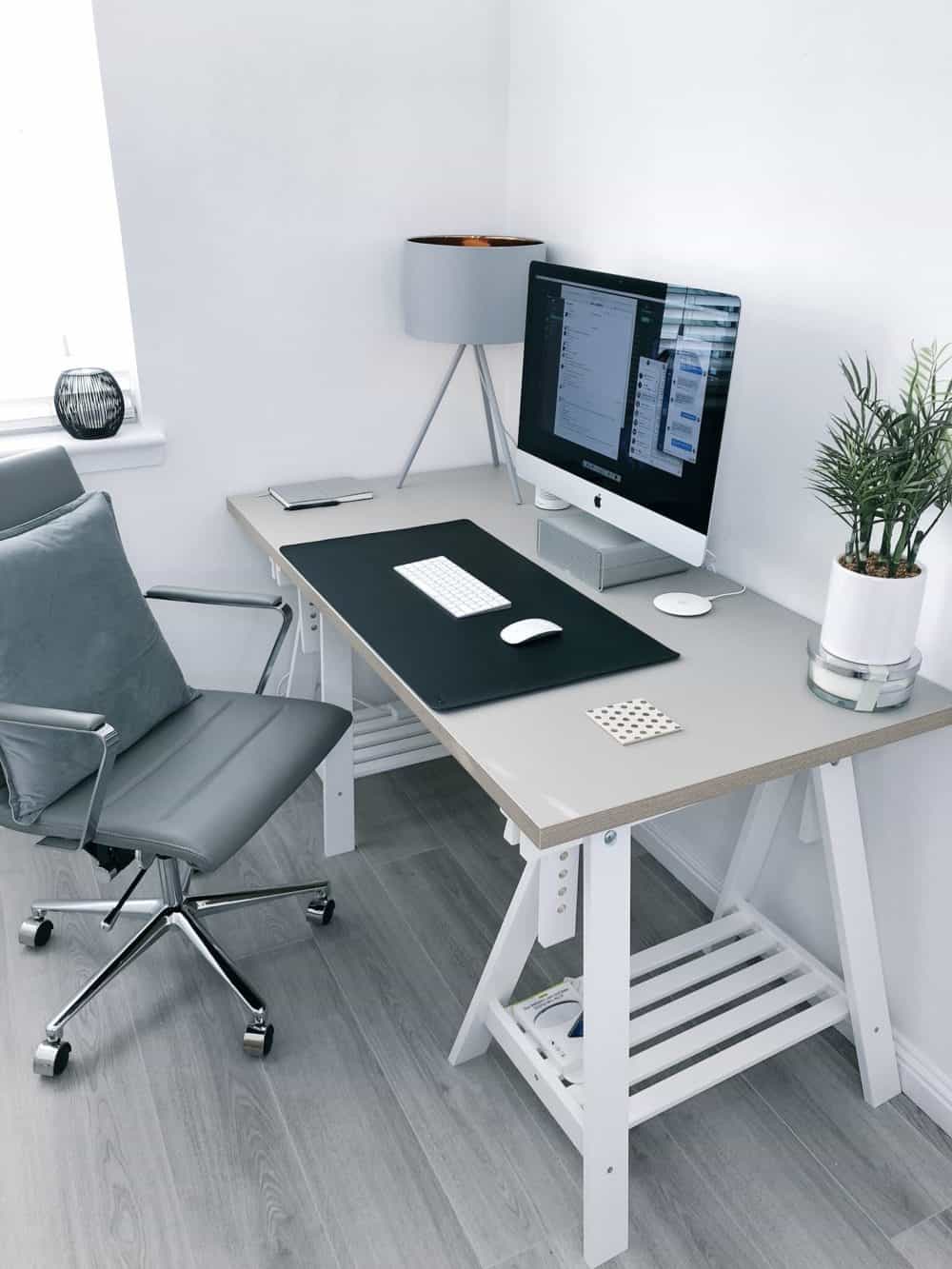 Comfort
Do make sure you have a comfy office style chair. If you are going to be sitting for long periods you will need something that supports your posture. Working from home means you can also keep snuggly blankets and cushions close by and do remember to take screen breaks like you would do at work.
Lighting
Traditional workplaces often have harsh overhead lighting but at home you may want to choose a smart table lamp so you can have ambient lighting in the room.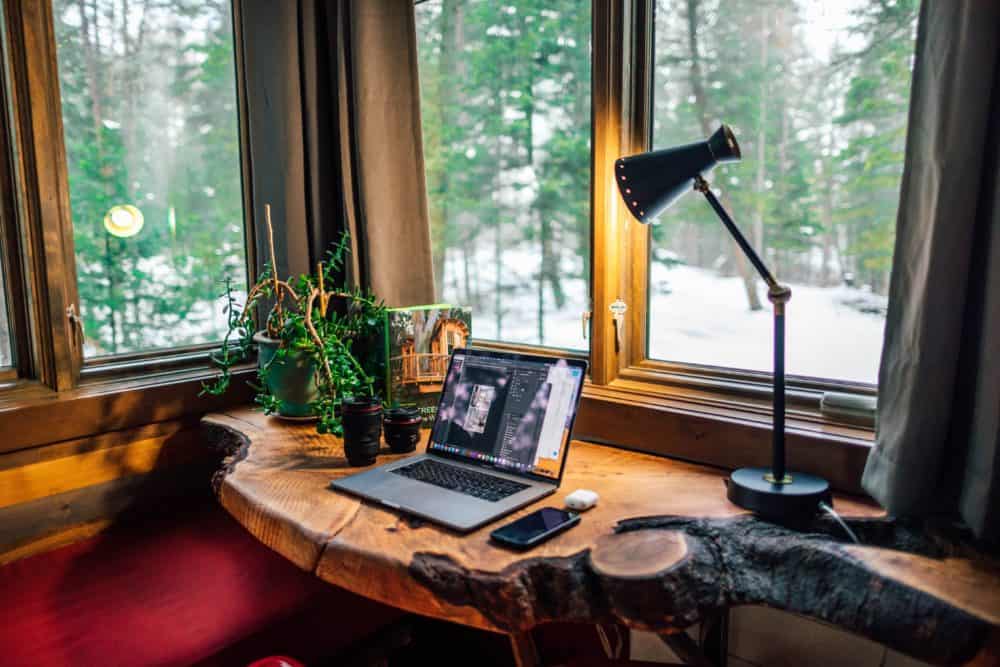 Pin board
Keeping any important notes pinned neatly to a cork board is a great idea. You can leave yourself reminders and also keep any important numbers that you use daily right in front of you but not piled up on your desk. A cluttered desk gives you a cluttered mind so make sure you try and keep paper and pens in pots and trays.
Scents
I have to say, I always feel happier with a nice scent in a room. So many smells can boost your mood. Citrus smells can boost your mood and calming scents such as lavender can help you to feel relaxed. Candles, wax melts and reed diffusers are all lovely things to keep in the room.