Feng Shui tips for designing a kids playroom
Using Feng Shui when looking to decorate your kid's playroom can stimulate your child's development. The playroom is an active area of the home and should be filled with Yang (active) qualities for it to align with its purpose. A kid's playroom is not for sleeping or studying but a place of imagination, opportunities, and excitement.
Location of Kids Playroom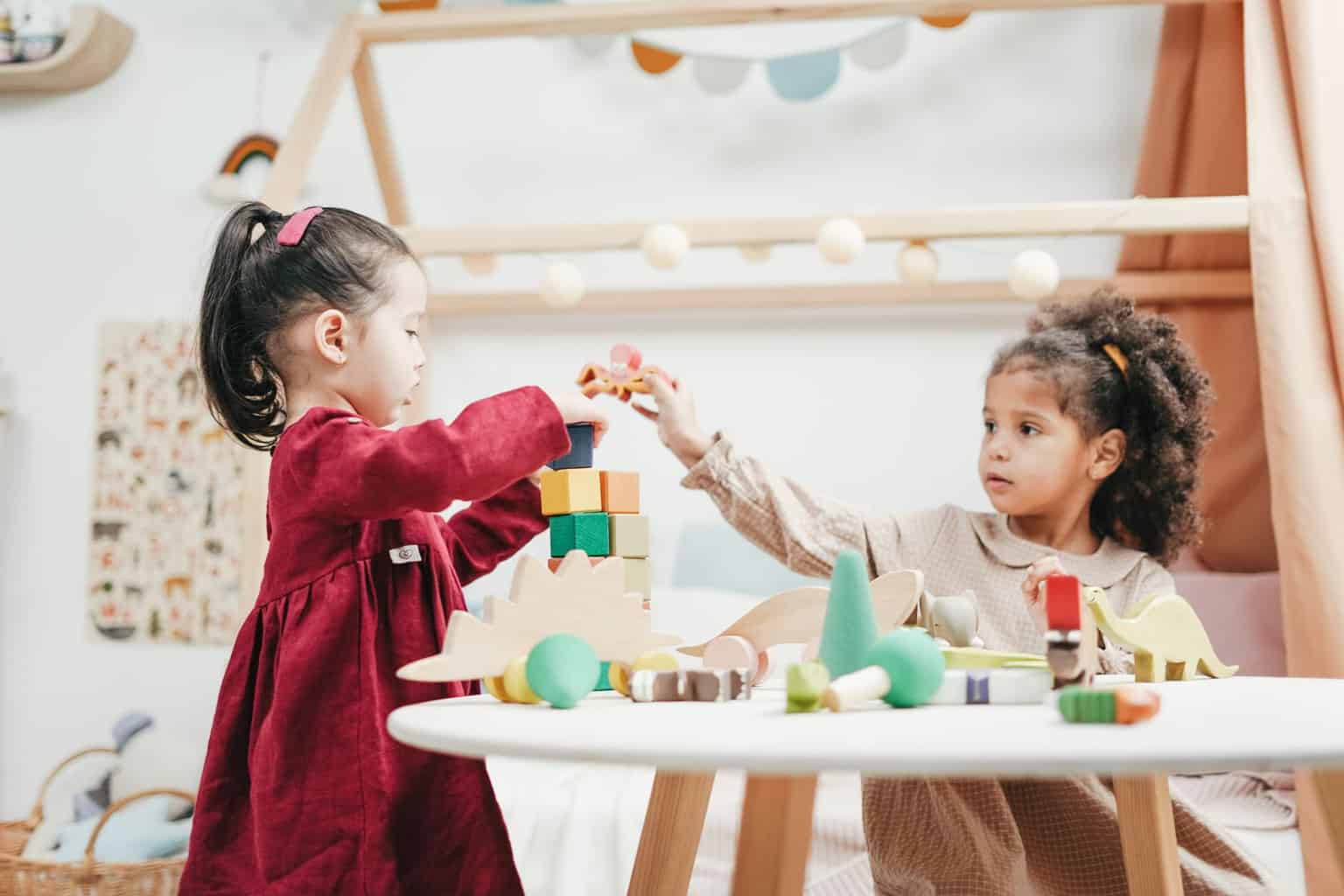 The ideal location is a room in the west area of the home. Preferably close to the main living area because children generally want to stay close to Mum and Dad, and it means that you can keep an eye on them too. Use a compass to find the west location of your home.
If you do not have an entire room that you can dedicate to a kids playroom, consider sectioning off part of the kitchen or living room, preferably in the west.
Colour of the Playroom
If your child is old enough to help in the selection process, ask their opinion on the colours they would like as Feng Shui is a very intuitive process.
Pick happy and cheerful colours that create excitement when you see them. Some ideal colours are orange, yellow, pink, and bright blues and greens. You may wish to paint one wall a bright colour and paint the rest of the room with their complementary colours. For example, the complementary colour of yellow is purple, red is green, and blue is orange.
Tip: If your children are very active, you may wish to colour the walls a soft neutral colour such as brown earth tones, soft greens, or blues to calm them and then add accents with the brighter colours.
Murals
Murals are a great way to bring life into the playroom. The mural should be fun and not depict war or death. Create the mural with your child or hire a professional.
If pictures aren't your thing then you could add a quote from a favourite film or storybook to inspire your children.
Furniture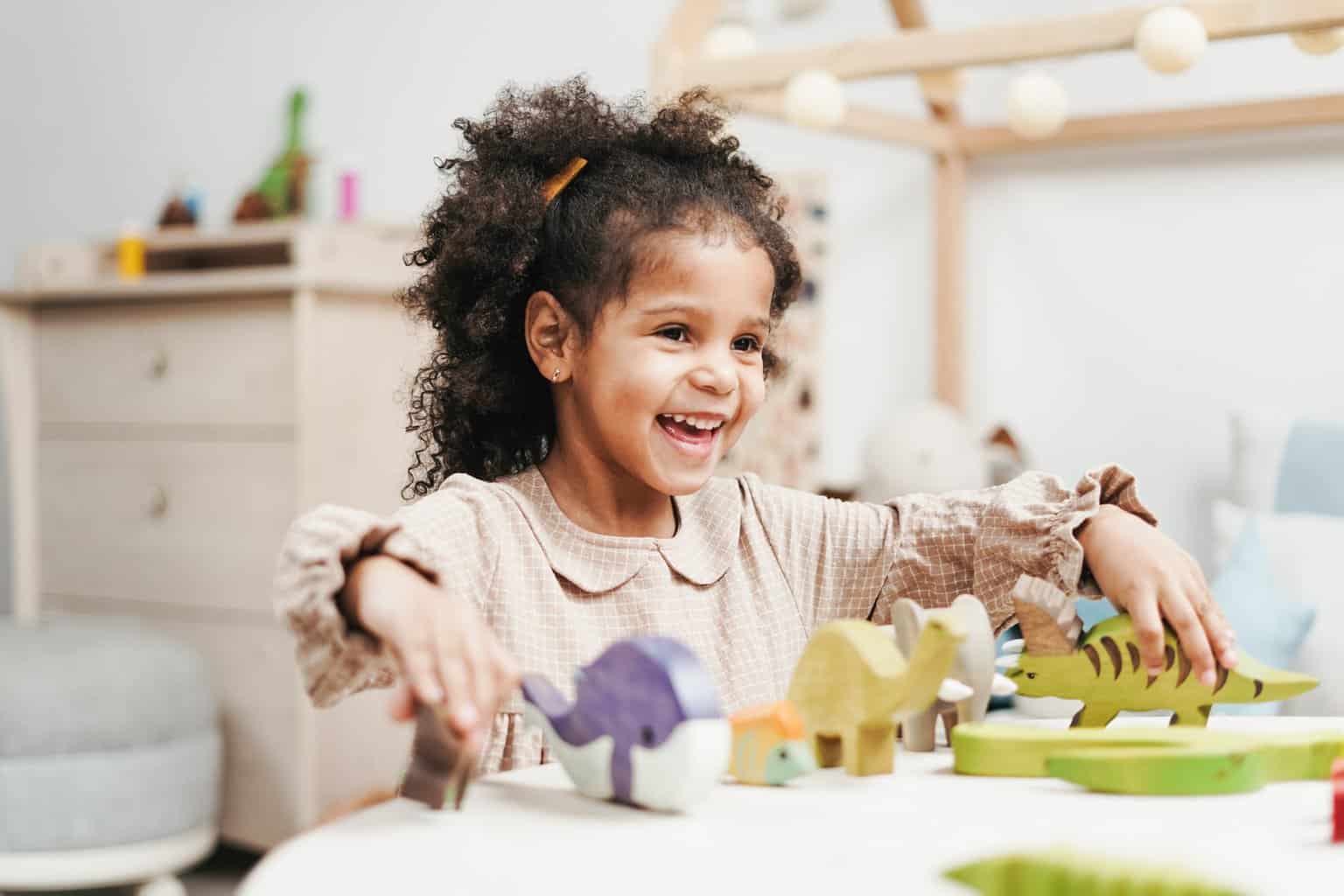 Kids do lots of bouncing and banging even when they are involved in a solitary activity such as puzzles or drawing, they just can't help themselves. To avoid injuries ensure tables and chairs have rounded edges and perhaps don't place anything of huge sentimental or monetary value here to avoid accidents happening.
Place oversized pillows or beanbags on the floor for them to sprawl when doing an activity.
Floor
Wood flooring is ideal for a kids playroom because they are warmer than tiled floors but easier to clean than carpets.
Carpets are catch basins of dirt and much more. If you have carpet, place a little area rug down that can be laundered easily. Also, if you have the playroom apart from another room, the rug helps define the boundaries.
Lighting
Use bright lights to activate the area so they can see what they are doing. You may wish to purchase the solar system lights at night as it brings a calming energy to the area.
Adding fairy lights can add a different dimension and be more calming for quiet times when your child might prefer to relax.
Life
Plants and animals create active energy. Decorate with bamboo plants as kids can water and care for the plant, and it will never die. The ideal pet for the little ones is guppies. Fish are nice to look at and create calmness and movement at the same time.
Feng Shui Cures
North – School – the perfect place for a fish tank and plants. The colours in this area should be blue or black. Place any of your child's accomplishments on this wall.
Northwest – Helpful People – place photographs of their mentors, heroes or religious figures here. The colours which work best here are grey, white and silver.
West – Creativity – the ideal place to stand an art easel or crafts area.
Southwest – Relationships with others – pictures of friends and family.
South – Fame and Recognition – display awards from school, sports or other activities here.
Southeast – Wealth and Abundance – place their piggy bank here, children are always happy to earn a few extra pennies.
East – Family and Ancestors – photographs of the nuclear and extended family so that your children feel connected to the family. This area will serve as a constant reminder of how much they are loved by everyone.
Northeast – Knowledge – the perfect place for a home library.