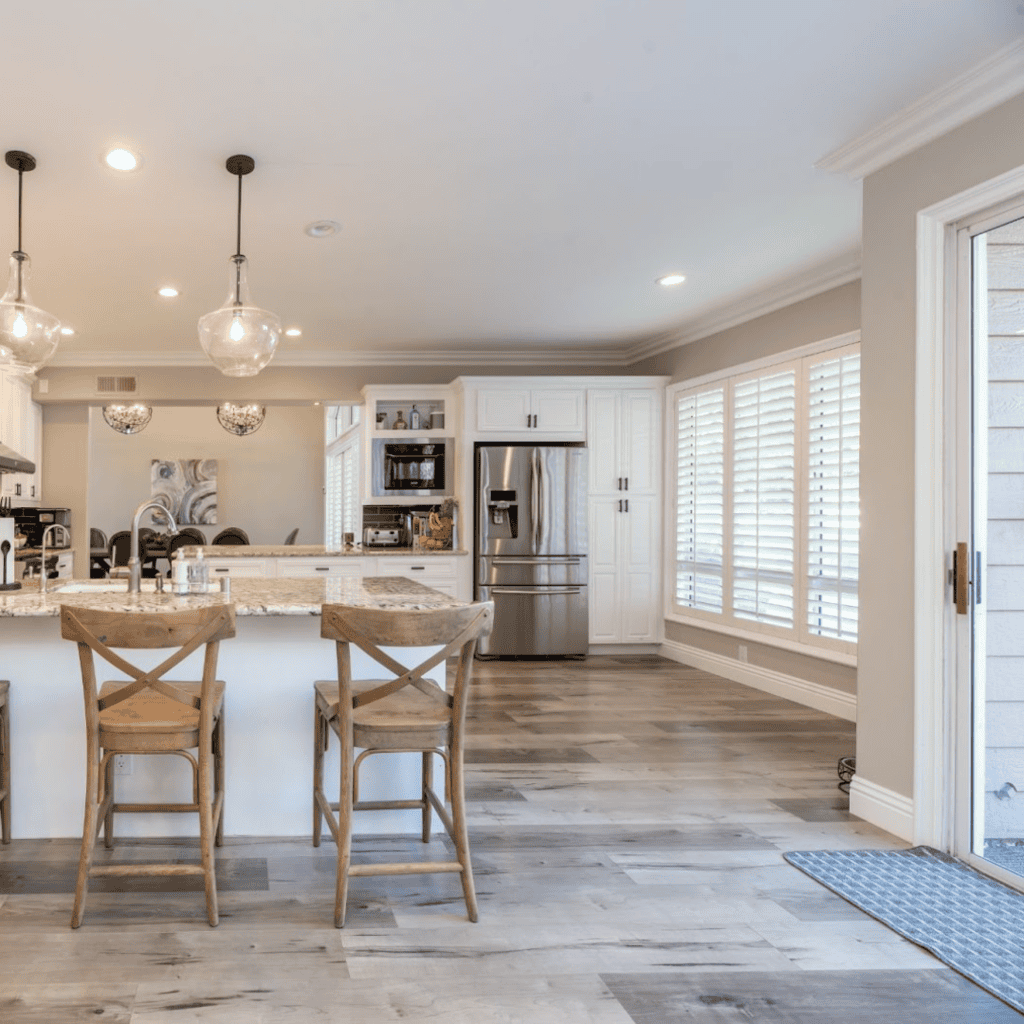 Four Easy Update To Improve Your Home
You may get tired of seeing the same thing at home after a while. Home improvements are a great way to give your house a new look, make it feel fresh, and increase its value. But, even though they have many benefits, home improvements can be expensive. There are many ways to improve the look of your home without spending a lot of money.
So, are you looking for inexpensive ways to improve your home? Check out these choices:
Make Your Outside Look Better
The first thing people see about your house is its front yard or space. So, to improve your curb appeal, you need to make your home look nice. Even though landscaping and other fixes may help in this area, they may put a strain on your budget. You can use simple, low-cost alternatives, which is good news. You could, for example, paint your front door. You can also add pretty garden lights and other kinds of lights. Putting flowers and other plants in interesting pots in key places can also make a big difference.
Adding your home number or name is another easy way to change your home that works well. Improving your landscape not only changes the look of your property, but it may also help you avoid costly problems like mould and tree branches that have fallen. Think of landscaping as a security net for your property that also makes it look and feel better. There are a lot of landscaping ideas that you can do yourself to change and improve the look of your property.
Upgrade Your Bathrooms And Kitchen
Bathroom remodelling can be done on a budget. You can make your bathroom look brand new for not much money. Using different tiles on the floor and walls makes a big difference in a small way. If you aren't sure what bathroom wall solutions to choose, this article about why PVC shower panelling is more flexible than tiling should help. You can also brighten up your bathroom by painting the cabinets or adding new accessories like a towel rack, which you can make yourself using do-it-yourself techniques.
Another room to think about upgrading is your kitchen. Along with your bathroom, the kitchen can have a huge impact on the appeal of your home. It doesn't need to be expensive either. You can replace cupboard doors if the cupboards are in good condition, add a backsplash, or add in new electrical accessories.
Treatments For Windows
Your old windows can hurt the value of your home in a lot of different ways. Your windows can affect how much natural light comes into your home or how well your home uses energy. If you want to sell your house, you should think about this. Your windows may need to be caulked and fixed by a professional if there are gaps or cracks. You can also make your windows look brand new by thoroughly cleaning them with the right tools.
Add A Backsplash
It might seem like putting up a classic tile backsplash is a lot of work and might be beyond your DIY skills. In that case, you can just put up one solid surface sheet as a backsplash. Other tasks, like cutting, trimming, and glueing, should be cheap and easy to do. Even if you've never done it before, you can install a traditional tile backsplash at a weekend. This simple change to your backsplash will make you wonder why you didn't think of it before.
Repairing and updating your home will make it more comfortable and attractive, and it will also be worth more if you decide to sell it. Think about doing these a few things to make your home more appealing to buyers.