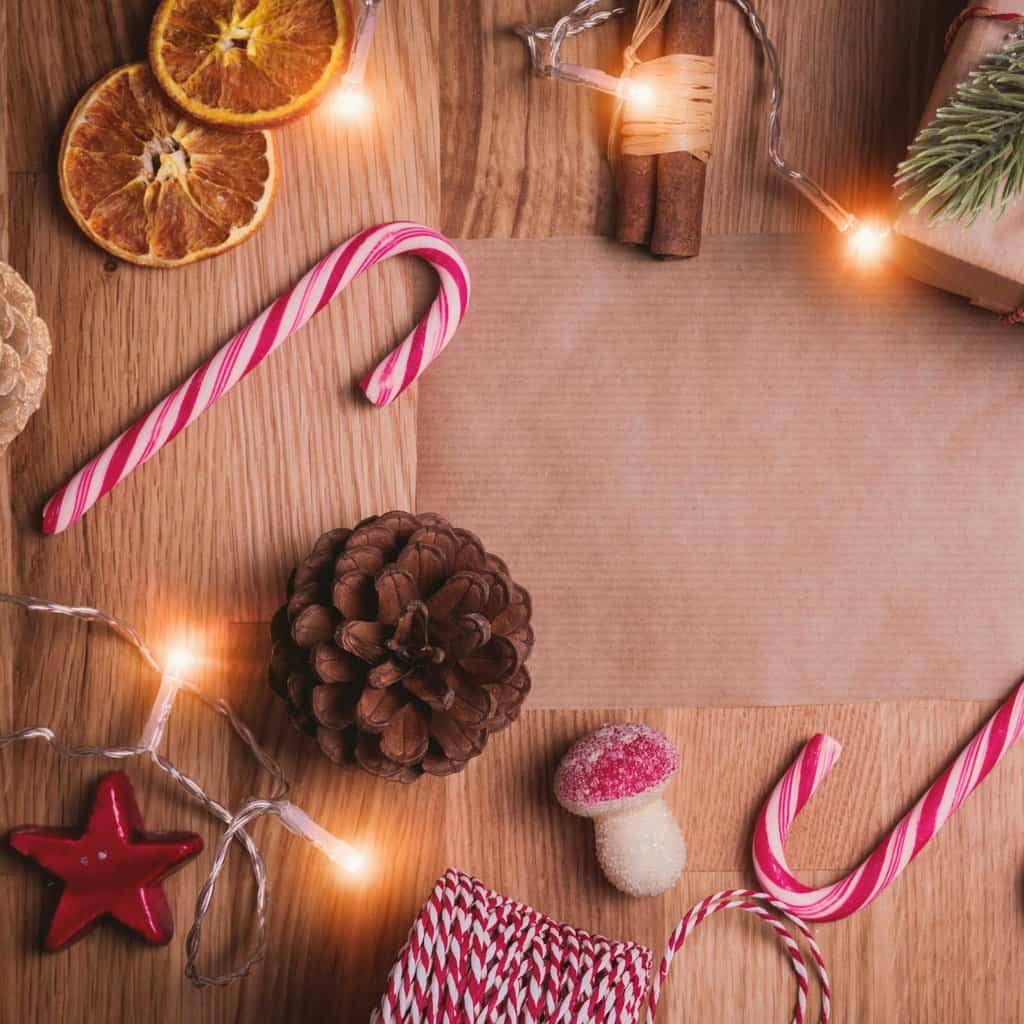 Homemade Christmas decorations
When it's time to put up your Christmas tree, you'll probably head up to the loft and grab your box of Christmas decorations. We all have our favourites that hold lots of memories, but do you ever make your own Christmas decorations?
There are many homemade Christmas decorations that you can easily make yourselves indoors. You can be creative as you like but some of the loveliest are extremely simple to make. Personally, I really love the natural look and collecting foliage from outdoors and adding little rustic touches. So, gather things like ivy, fir, pine sprigs and pine cones, sprigs of holly and twigs whilst you are out walking.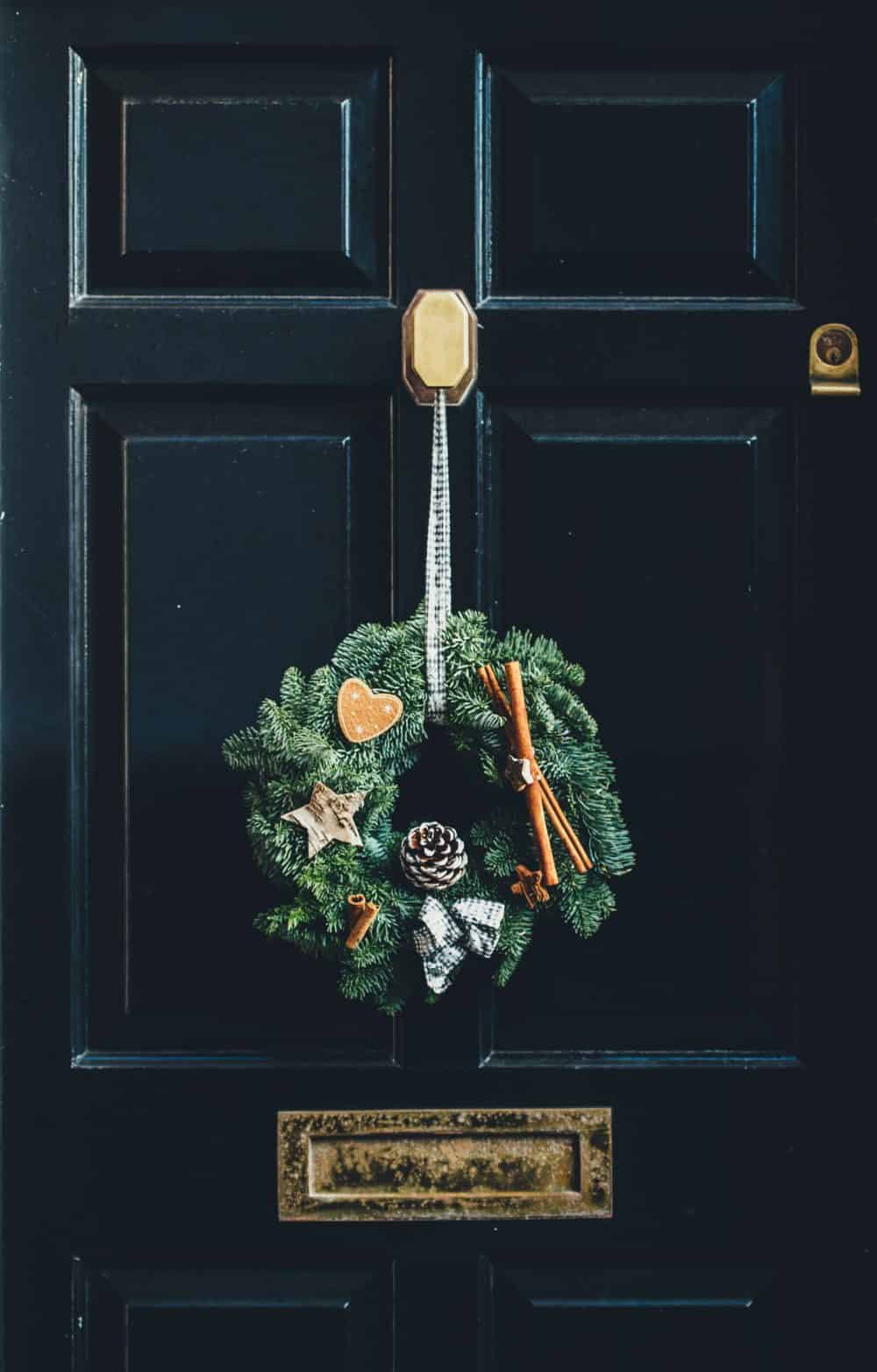 To add that rustic homemade look you can add dried cinnamon sticks which you can pick up at supermarkets in the spice aisle and something that looks wonderful on the tree, as part of a garland or wreath and also hanging at the window are dried orange slices. These are extremely simple to make and will also make your home smell festive during the process.
DIY Dried Orange Slice Christmas decorations
Orange slice ornaments look almost like stained glass when the light shines through them. To make them I tend to use navel oranges but blood oranges would also look very pretty, baking paper, a flat baking tray and string or ribbon.
To make:
1. Preheat oven to 250°
2. Cut oranges crosswise about 1 cm thick (four oranges should be plenty).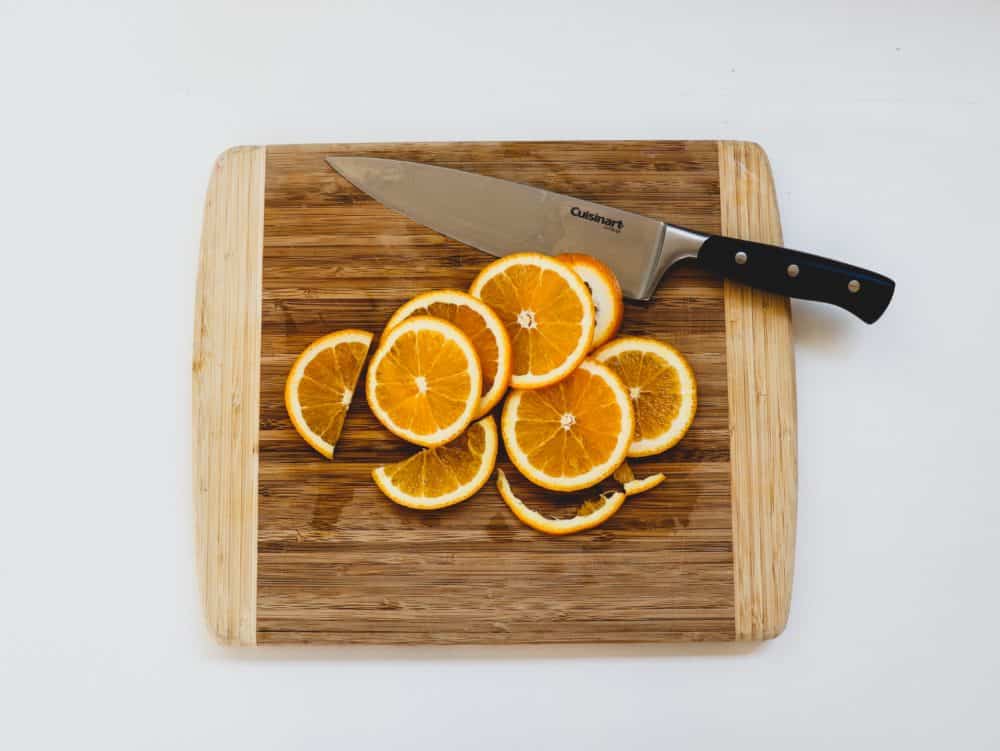 3. Line the baking tray with the baking paper and lay the orange slices flat in a single layer.
4. Bake for approximately 3 hours or until dry. Check on them regularly, don't worry of some burn a little and it is also a good idea to turn them half way through.
5. When they are cool, poke a hole into the top of each orange slice.
6. Thread string or ribbon through each hole and they are ready hang or add to your wreath or garland.
You could also string these together with some cranberries or cinnamon sticks to make a garland that could hang from the ceiling or could also be added to the tree.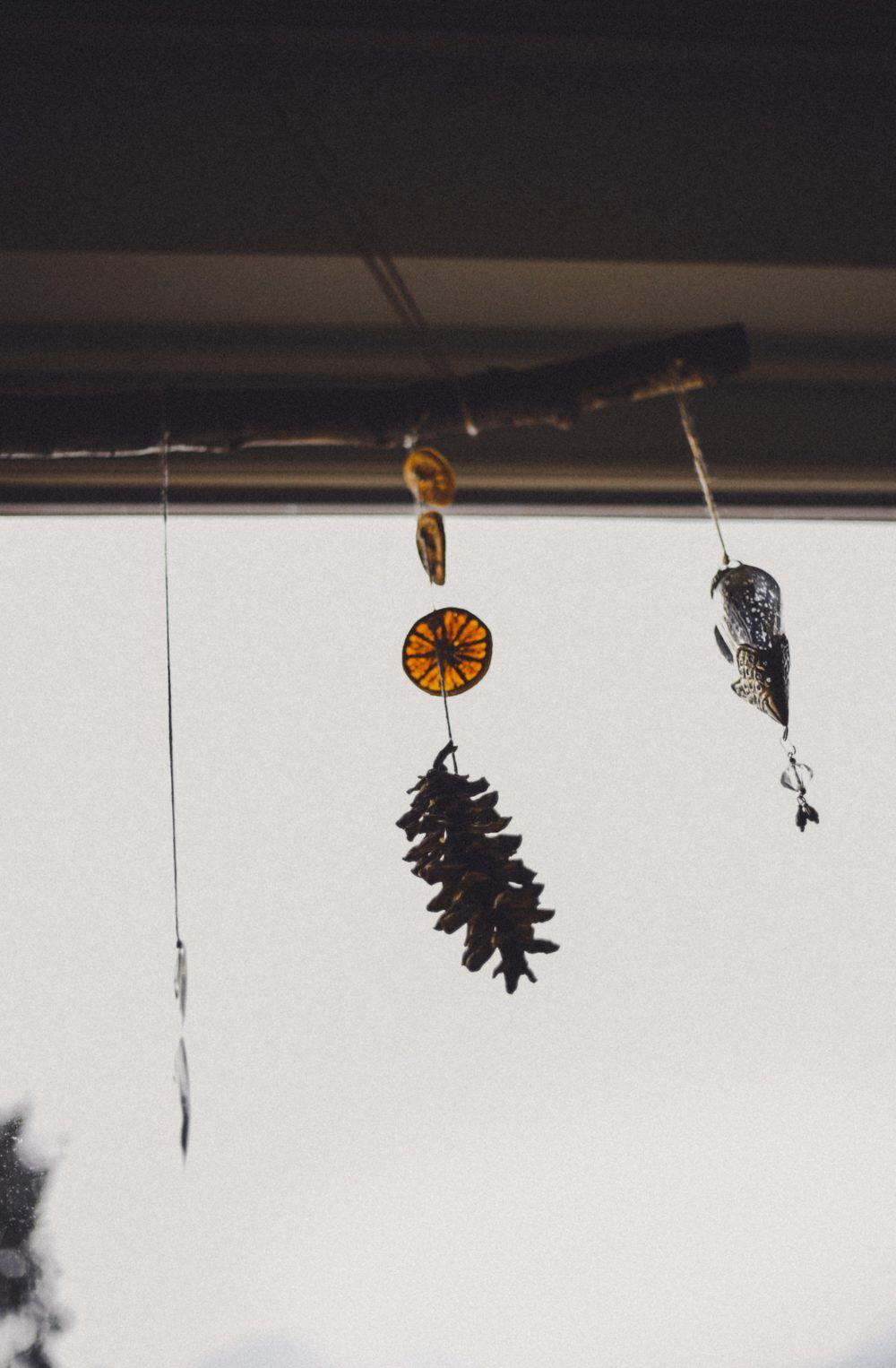 They could also be added to a bowl with some pot pourri and pine cones or places around a candle holder. There are endless possibilities and you will also gain a great sense of achievement having made your own homemade Christmas decorations.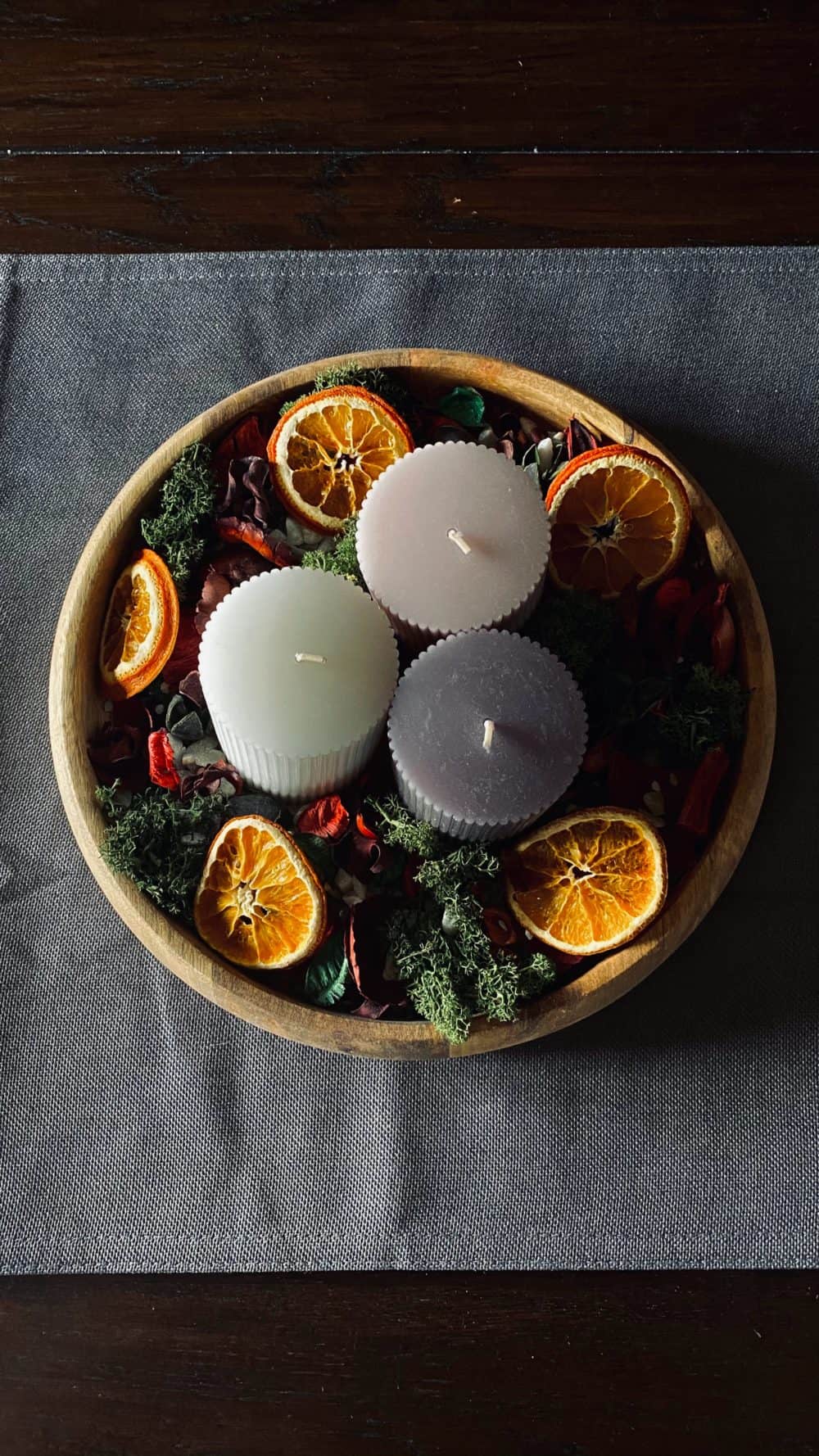 Pin me