Practical tips for maximising your kitchen space
Small kitchens come with their perks. For starters, they don't hold much clutter like bigger kitchens, so you can easily find your kitchen appliances, cutlery, etc. Likewise, it is easier to clean and arrange after a tiring cooking session. Despite these, small kitchens can be inconvenient as they offer less storage space, especially if you have a big family. Moreover, a smaller space can pose a safety hazard, as you can easily knock your dinner off the fire if you don't manoeuvre your way carefully. A Formica Group survey revealed that most UK kitchens are small and lack enough space to be functional.
Practical tips for maximising your kitchen space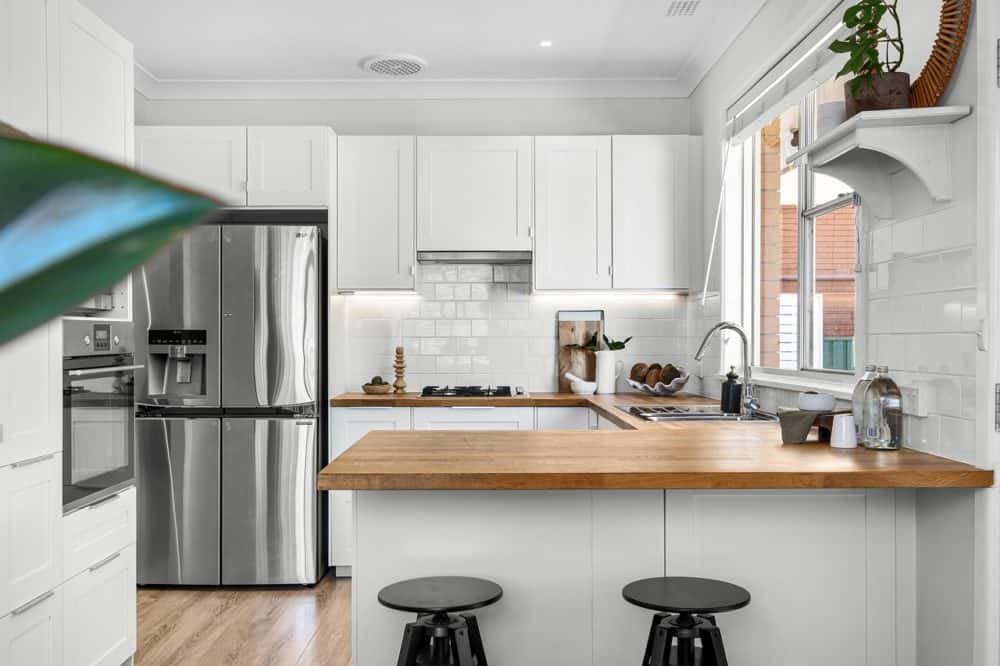 Are you looking to maximise your kitchen space? Here are some practical tips you can leverage for the best results.
1. Be wary of clutter
Although small kitchens don't hold clutter like standard ones, it's not difficult for a mess to build in the shortest possible time. If you have an insufficient cabinet and counter space, you can find yourself dealing with clutter and disorganisation. This can cause your kitchen space to look more stuffy. A messy kitchen can stress you out when cooking, making it less functional. You also risk falling and damaging your kitchen utensils or appliances, so keep this in mind. Kitchen mess can also become a breeding ground for pests that spread harmful germs that can contaminate your food and cause illnesses.
Fortunately, you can eliminate clutter and mess in easy ways. For starters, ensure you clear your countertop by putting things in their rightful places. You also want to examine your cupboards and pantry to eliminate empty boxes and expired foods to accommodate your new groceries. As a tip, avoid buying many appliances and kitchen items you don't need, and leverage multi-purpose cookware. If you don't have sufficient storage space, you can utilise vertical space for the best results. For instance, you can hang your utensils on a hanging rod or invest in open shelves.
2. Let in the sunlight
An inexpensive and effective way to maximise space in your kitchen is to let the natural light in. Not only does it make your cooking space appear much larger, but it highlights the best features. It is also instrumental in preventing mould and mildew growth in this area. Moreover, research indicates that natural light improves your mood and boosts your productivity in the kitchen. Therefore, you want to maximise sunlight in your cooking space if you haven't already.
You can achieve this by going for glossy surfaces and paint options, as the benefits of high gloss kitchens can't be overemphasised. Also, using brighter paint hues on your walls can reflect the sunlight in your cooking space, so keep this in mind. Consequently, invest in reflective surfaces like stainless steel appliances, glass tiles, and polished floors. Likewise, leverage mirrors to bounce lights in the area.
3. Use a single sink
A double-bowl sink comprises two identical sinks and can be found in standard kitchens. However, it makes sense to purchase a single sink if maximising kitchen space is your priority. Moreover, they are trendy, so you don't have to worry about being out of style. Several single sink options are available, so feel free to choose the most suitable one.