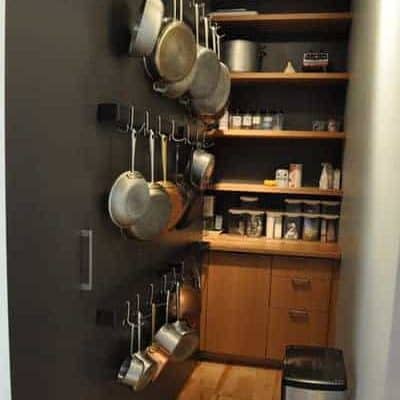 5 Top Tips for Designing a Galley Kitchen
Galley kitchens seem to have a bit of an image problem. Seen as too small, too cramped and the total opposite of the uber-trendy kitchen/diner, they are often considered a problem. But wait – did you know that a galley layout is the preferred design of many professional chefs?
A galley kitchen is a compact design comprised of two parallel runs of kitchen units, with a central corridor for moving around. According to The Brighton Kitchen Company, expert designers and installers of bespoke kitchens for many years, this is the most productive layout for working in the kitchen. It's also the safest.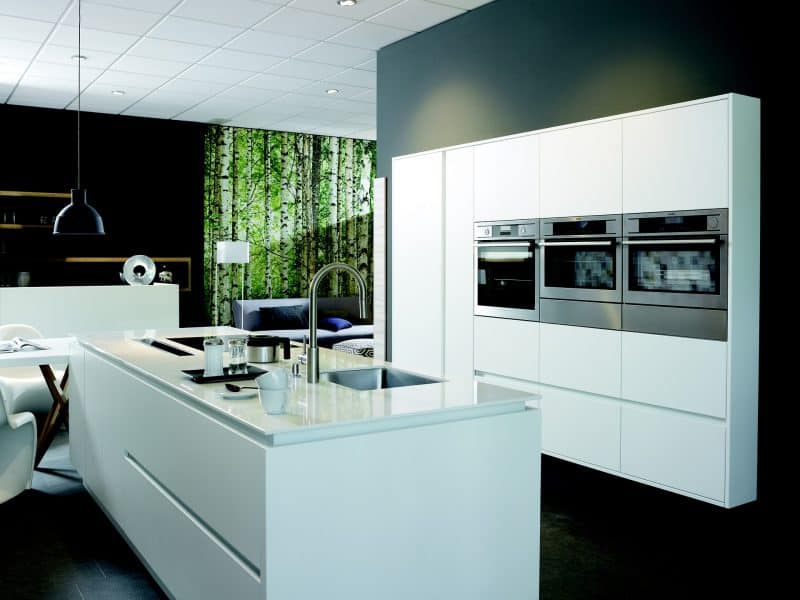 Serious home cooks and professional chefs tend to agree. That's because a galley kitchen is a workspace that centres around the needs of the cook(s). Unless your kitchen leads out to an open plan area or dining room, this is not really the place for socialising.
So, rather than knocking down walls to enlarge your kitchen, how about maximising the space available and packing it full of clever storage and workspace? Here, Dakota Murphey provides you with a few tips on how to design the perfect galley kitchen for your home.
It's all about the layout
An efficient layout is half the battle. It helps make the most of the space, making it easier to navigate, clean and maintain. Originally designed for boats and aeroplanes, galley kitchens that have a food preparation/cooking areas and serving counters on either side of the central walkway offer the most useful design of the space.
One of the tricks of an efficiently designed galley kitchen layout is the distance between the opposing kitchen unit runs. Too narrow and you'll be forever squeezing past each other, too wide and everything is just a bit too far away.
The kitchen work triangle
The kitchen triangle is a popular design concept to maximise efficient working in the kitchen. In a galley kitchen, a well thought out work triangle with no more than 2.5 metres between each zone (cooker, sink and fridge) and including stretches of worktop, is ideal.
If you can, place food preparation and storage (including refrigeration) on one side, and the sink and dishwasher on the other side. The fridge is best situated near a doorway to enable quick snacking and drink grabbing.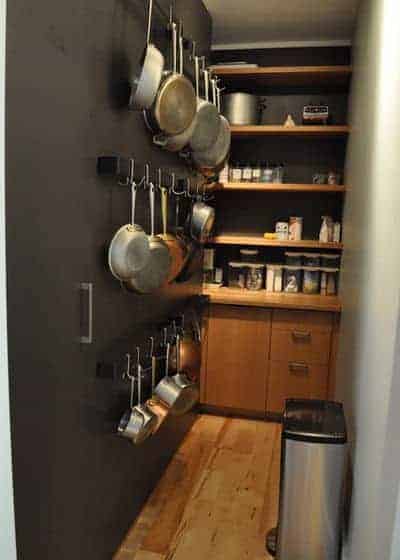 Good storage is everything
Given the constraints of space, a considered storage strategy is a 'must have' for every galley kitchen design. Avoid cluttering up precious worktop space by having a place for everything and everything in its place.
Use every space-saving trick in the book. From over-the-sink chopping boards to multifunctional or smaller size kitchen appliances, pull-out larders or hidden storage cupboards, everything needs to be easily accessible when needed, but otherwise kept out of view.
A clean, streamlined aesthetic
You can trick the eye into thinking your kitchen space is bigger than it actually is with beautiful Schuco bifold doors to bring the outside in. Minimise obstacles that clutter or break the view through the galley. Handleless kitchens work well as there are no pesky knobs or handles to get caught on. Recessed lighting is a sleek solution too. Glass fronted wall cabinets or open shelving will prevent the room from looking top heavy, while having everything you need within view.
Avoid knick-knacks and clutter at all cost – integrated storage is your friend, even for kitchen rubbish and recycling bins. Think like a minimalist and keep reminding yourself that cleanliness is next to godliness.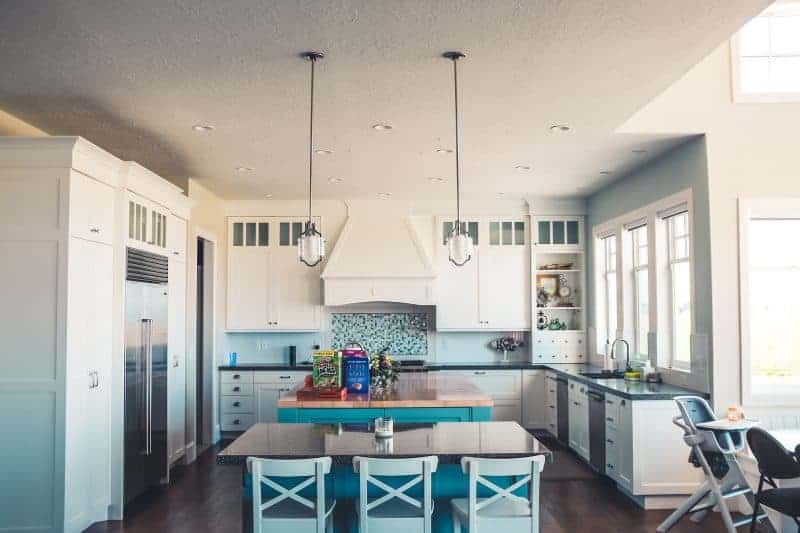 The right materials and finishes
Dealing with small spaces requires clever thinking as far as materials and finishes for your galley kitchen are concerned. Bright and breezy colour schemes and reflective surfaces are the best solutions to visually widen the space.
Include a kitchen splashback that protects your walls and makes it easier to clean up any mess from cooking. You can find kitchen splashbacks made from a variety of materials, but you should choose a material that is heat-resistant, easy to clean, and that matches your kitchen aesthetic. A splashback can blend into your kitchen or provide a contrasting feature to draw the eye.
Choose high gloss kitchen furniture or natural finish cabinets, stainless steel splashbacks against sunny yellow, pale blue or light green walls. Whether your room scheme is traditional or contemporary, it needs to maximise the available light.
Finally, a window can really help to give a sense of space, so don't be tempted to cover it with curtains, blinds or decorative objects. Augment natural daylight in the room with effective indoor lighting schemes to create an attractive working environment for the home cook.