Are you looking to spruce up your outdoor space without breaking the bank? Look no further than these budget DIY patio ideas! With a little creativity and some elbow grease, you can transform your outdoor area into a cozy and inviting oasis that you'll love spending time in.
From repurposing old furniture to adding some fun and colorful accents, there are endless possibilities when it comes to creating the perfect patio on a budget. So gather your tools and get ready to roll up your sleeves – with these DIY tips and tricks, you'll have a beautiful new outdoor space in no time!
Transform Your Outdoor Space on a Budget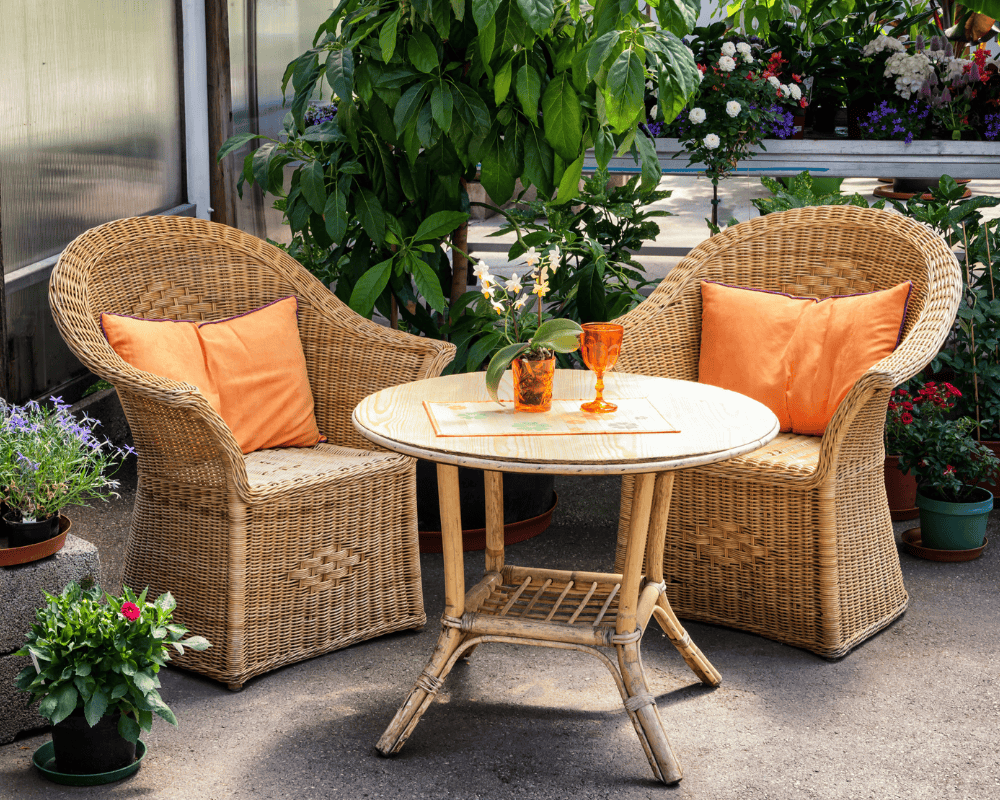 Transforming your outdoor space on a budget has never been easier, thanks to the abundance of DIY patio ideas available online. Whether you're looking to update your existing patio or create a new one from scratch, there are plenty of affordable options to choose from. With some creativity and elbow grease, you can turn an uninviting backyard into a cozy oasis that will make all your neighbors envious.
One of the easiest ways to transform your outdoor space on a budget is by repurposing old items. For example, you can use old pallets to create a rustic-looking patio floor or fence off certain areas with discarded wooden doors. If you have leftover bricks lying around, use them as pavers for walkways or as edging for flower beds. By being resourceful and thinking outside the box, you'll be amazed at what kind of unique features you can add without spending much money.
Assess Your Space
If you're looking to upgrade your patio without breaking the bank, the first step is to assess your space. Before you start buying new furniture and accessories, it's important to take a good look at what you already have. This will give you an idea of what you can keep, what needs to go, and where you can save money.
Start by identifying any structural issues that need attention. Check for cracks in the concrete or loose stones in your paver patio. These issues may require professional help or simply some DIY patchwork. Next, take a look at any plants or landscaping features that might be taking up valuable space or blocking natural light. Consider pruning back overgrown bushes or relocating plants altogether.
Once you've addressed any necessary repairs and cleared away excess clutter, take a closer look at your furniture and decor.
Measure, Plan, and Prioritize
Updating a patio can be an exciting home improvement project. However, the cost of a complete overhaul may be prohibitive for some homeowners. With some careful planning and prioritizing, you can update your patio on a budget without sacrificing style or functionality.
Firstly, you need to measure your patio area to determine how much space you have to work with and what size furniture will fit comfortably. This step ensures that any furniture or décor you purchase will not overcrowd your space or make it feel cramped. You should also consider the climate in your region and choose materials that are durable enough to withstand weather changes.
Next, plan out your design scheme and prioritize which elements are most important for achieving the look and feel that you desire for your patio. Is seating an essential element? Do you want an outdoor dining area? Or perhaps a firepit or water feature is what would bring life into this space?
DIY Patio Materials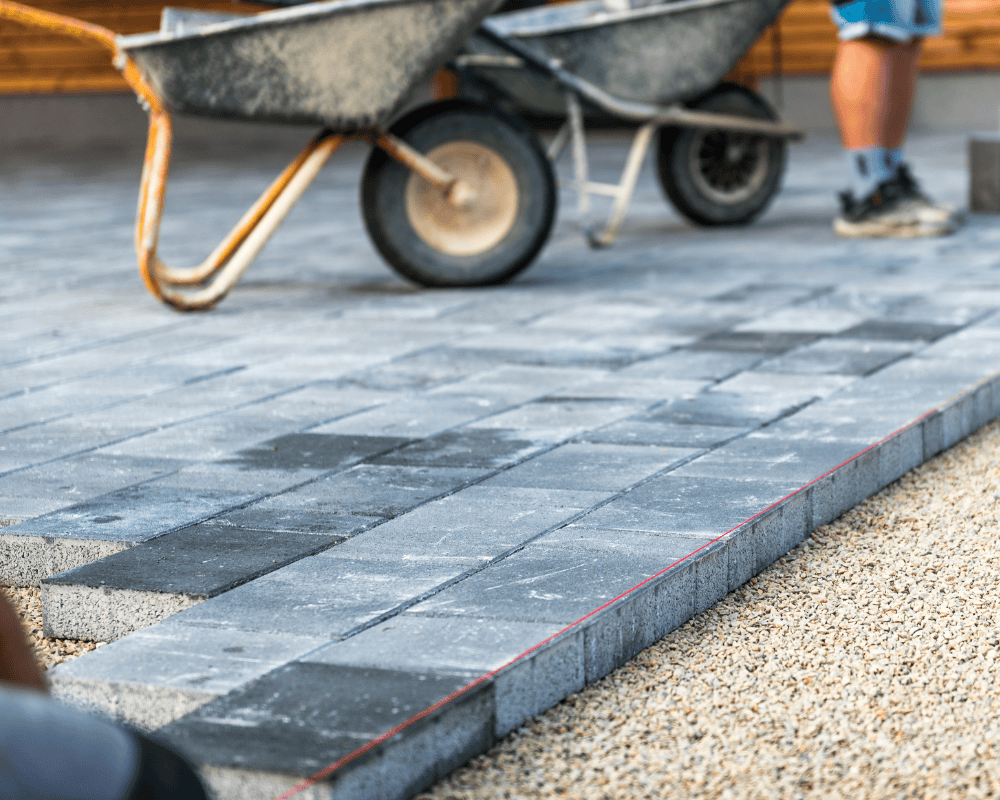 When it comes to updating your budget DIY patio, there are several materials that you may need in order to achieve the look and feel you desire. First and foremost, consider what type of flooring you want for your patio. If you're on a tight budget, using concrete pavers or gravel can be an affordable option. However, if you're looking for something more stylish, consider investing in outdoor tile or natural stone.
Another important material to consider is outdoor furniture. This not only adds functionality to your space but also gives it character and style. Look for durable pieces that can withstand the elements such as wrought iron or resin wicker furniture. Don't forget about adding some decorative accents like throw pillows or outdoor rugs which can lend a cozy feel to your patio.
Finally, lighting is another essential element when updating your budget DIY patio.
Affordable Options for Every Style
There are plenty of affordable options that will give your new patio makeover a fresh, new look without draining your wallet when creating your inexpensive patio area.
First up, consider adding some outdoor throw pillows, rugs or cushions to your furniture. This will not only add a pop of color and personality, but it will also make your space more inviting and comfortable for guests. Rugs and cushions are a great solution and come in all shapes, good sizes and styles so you can find something that fits your taste.
Another budget-friendly way to update your patio is by incorporating some fun lighting options, these can also be ideal for small backyard ideas. String lights or lanterns can create a cozy atmosphere while also providing functional light for evening gatherings. Plus, they're easily movable if you decide to switch up the layout of your space down the road.
Build Your Own Patio
With a little bit of creativity and some elbow grease, you can design and build a beautiful patio yourself that will provide years of enjoyment without breaking the bank. The following patio design ideas and tips will help you get started.
Firstly, consider the materials you'll use. Concrete pavers, bricks, and natural stone are popular choices for patios because they're relatively affordable and easy to install. You could also opt for recycled materials such as reclaimed wood or old bricks salvaged from construction sites.
Secondly, think about the size and shape of your patio. A rectangular or square shape is often easiest to construct, but don't be afraid to experiment with curves or irregular shapes if you have more advanced skills.
Finally, plan out your design before beginning any work so that you know exactly where everything will go.
Step-by-Step Guide for Beginners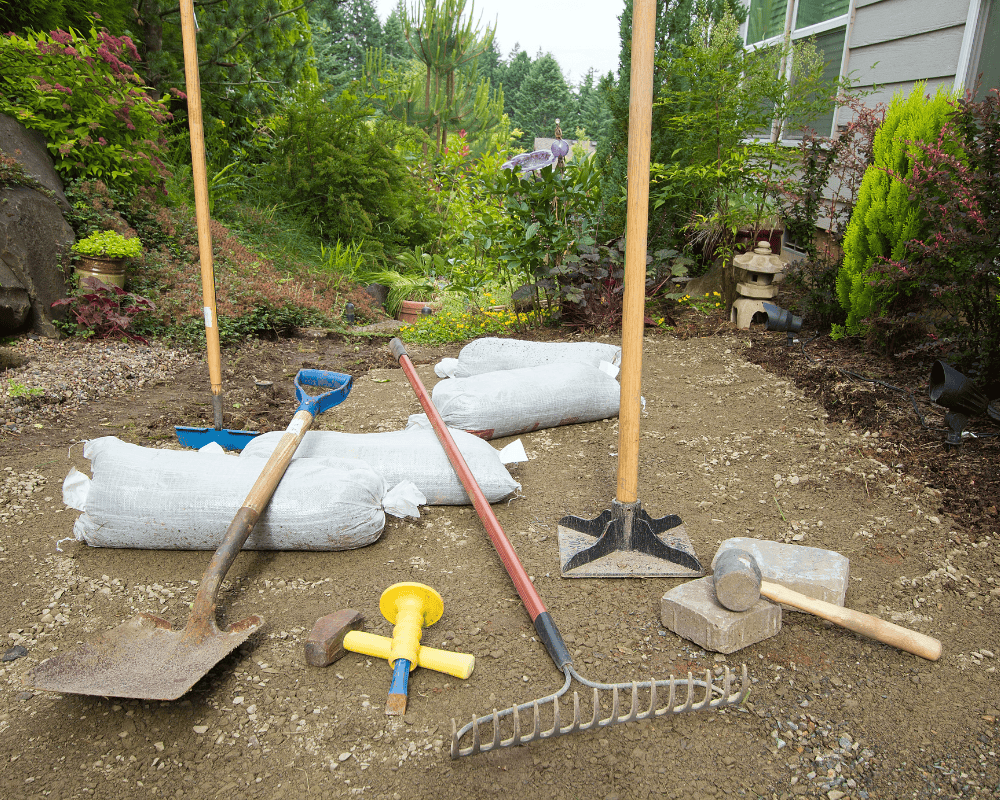 The key to building a budget-friendly patio is to plan ahead and be resourceful. In this step-by-step guide for beginners, we will show you how to improve your backyard space or DIY patio on a budget but in an affordable way without spending a lot of money.
Firstly, determine the location where you want your patio to be built and overall look. Once you have found the perfect spot, measure the area and decide on the size of your patio and outdoor seating areas. Next, choose the type of material for your backyard makeover that will fit within your small budget such as concrete pavers or recycled bricks. You can also consider using repurposed materials like old wooden pallets or discarded stones.
After deciding on materials, it's time to prepare the ground by digging out about 6 inches deep for stability and placing gravel together with a concrete mix at its base.
Budget Patio Decor
Consider repurposing items you already have around your home. An old ladder or coffee table can be turned into a display shelf for potted plants or lanterns. Wooden crates can be stacked and are also a great way when used as end tables or seating options. Even old books can be transformed into unique planters in a variety of colors on a small patio, side tables or small space by cutting out the center of the pages and adding soil and succulents. They immediately create a visual interest in an inexpensive way.
To help save money on your budget DIY patio decor utilize local thrift stores, flea markets, home improvement stores and garage sales. Look for unique pieces like vintage metal chairs or colorful ceramic pots that can add character to your space at low cost without breaking the bank. To update these items a creative idea and easy project is with spray paint
DIY Ideas to Elevate Your Space
When looking to elevate your budget DIY patio space? Don't break the bank on expensive decor and furniture – get creative with these easy DIY ideas that'll have your patio looking like a million bucks. With just a few simple tweaks, you can transform your outdoor space into a cozy sanctuary perfect for relaxing or entertaining.
First up, add some ambiance to your patio by stringing up some fairy lights. These tiny lights are affordable and can instantly create a warm and inviting atmosphere and beautiful space. Drape them across the outdoor living space or ceiling of your own diy patio or wrap them around the railings for an intimate touch. Alternatively, you could invest in some solar lights or solar-powered lanterns which will illuminate automatically when it gets dark outside.
Next, consider adding some greenery to liven up your space. Even if you don't have much of a green thumb, there are plenty of good size low-maintenance plants that are perfect for patio dining table and come in various sizes.
Important Maintenance Tips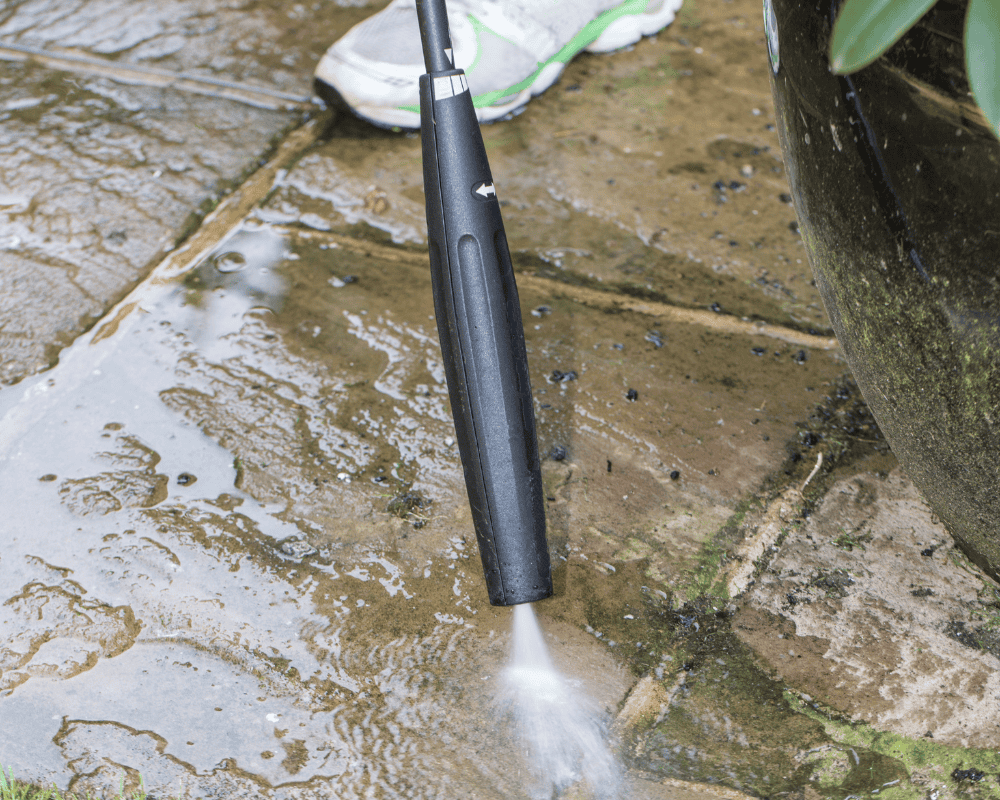 Creating a beautiful patio space in your backyard can add value to your home and provide a great place to gather with friends and family. However, the cost of hiring a professional contractor for installation and maintenance can be quite expensive. This is where DIY patio projects are the perfect solution. With some basic tools, materials although not always the cheapest material and creative ideas, you can create an inviting outdoor space that fits within your budget.
To keep your DIY budget patio looking its best , there are some important maintenance tips to keep in mind. First off, it's important to regularly sweep or hose down the surface of your patio with a pressure washer if available to remove any debris or dirt buildup. This is the easiest way to help prevent stains and discoloration from setting in over time. Additionally, applying a sealant every few years will help protect against weather damage and prolong the life of your patio surface.
Keep Your Patio Looking Great Year-Round
Are you tired of constantly spending money on your patio to keep it looking great? With a little bit of effort and some creativity, you can have a patio that looks amazing all year-round. Here are some tips on how to keep your budget DIY patio looking great.
Firstly, consider using durable and low-maintenance materials for your patio. This could include concrete pavers, gravel or even artificial turf. These options require base material but minimal upkeep and are cost-effective in the long run.
Secondly, invest in weather-resistant furniture and decor items that can withstand harsh weather conditions throughout the year. Opt for items made from materials like metal, plastic or resin which are known for their durability and easier maintenance.
Lastly, regular cleaning is important to maintain the pristine appearance of your budget DIY patio even during extreme weather conditions.
Enjoy Your Budget-Friendly Backyard Oasis!
After all the hard work, you finally have your dream backyard oasis. You've created a space where you can relax, entertain and spend time with family and friends. And the best part? You did it all on a budget! Congratulations on achieving your goal of creating a beautiful outdoor space without breaking the bank.
Creating a budget-friendly backyard oasis can be done by using DIY projects. From building your own fire pit area and patio furniture to creating unique lighting fixtures, there are plenty of ways to save money and still achieve great results. By taking on this budget DIY patio project yourself, you have not only saved money but also have the satisfaction of knowing that you put in the effort to create something truly special and will no doubt receive great reviews.
Just remember that enjoying your backyard oasis doesn't have to end when summer is over. With some careful planning and preparation you can add a built-in fire pit so you can still enjoy your outdoor space well into fall and even winter months.