Vanity ideas for a small bedroom
In any woman's bedroom with a tight budget, it is nice to have a type of vanity or small spaces for the perfect place dedicated to getting yourself ready. Even in the smallest of bedrooms, an empty corner or a small bathroom at the side of the sink if you have enough space you can utilise DIY makeup vanity ideas in a small room or storage space to generate the overall look- natural light would also be a bonus. It can be as simple as a makeup table or desk with a mirror and some pots to store your makeup and hairbrushes. Having a dressing table also helps provide for the best part extra storage to keep all of your things in one place.
Simple Vanity Area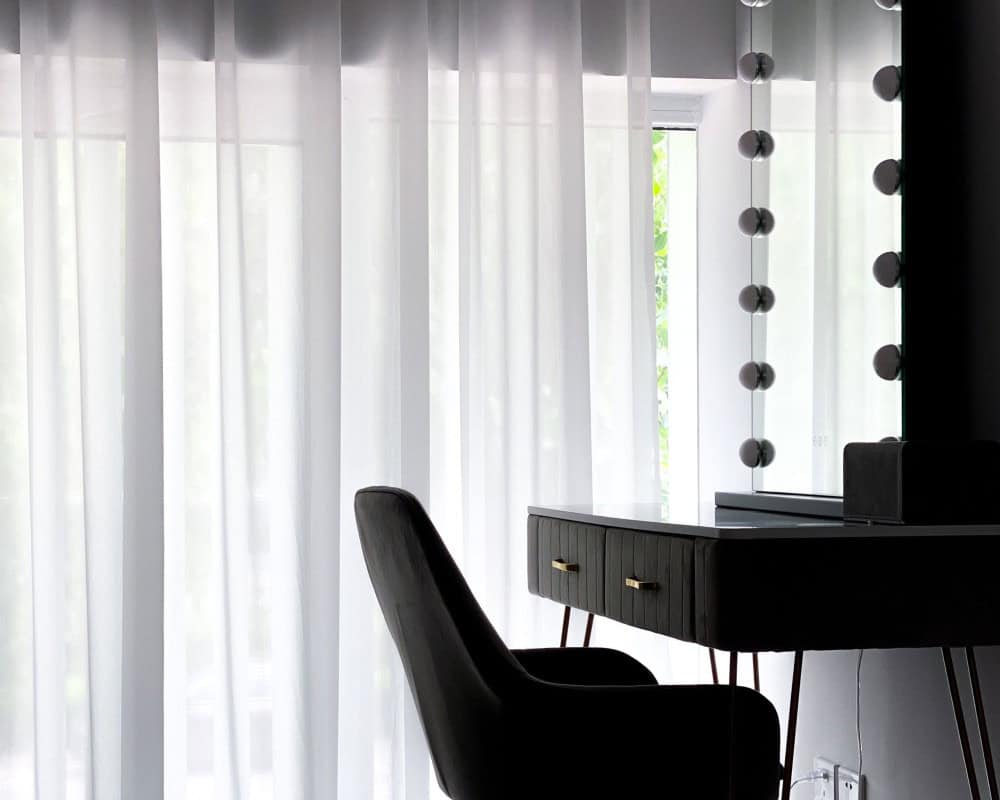 In a small bedroom with a lack of space, a white colour vanity small table could be the best place for hair tools plus together with a wall mirror squeezed into an alcove or in awkward spaces in the corner of your bedroom. This could be a simple shelf for vanity storage ideas for your beauty products with a round mirror and light bulbs plus a chair if you do not have enough room or are really lacking in space. Keep the items you use the most in a simple way on the shelf and put your other things away in a drawer with a flip-top nice mirror to keep things looking neat, a great idea and the perfect choice in your own personal floor space.
Glamorous Vanity Area
If you fancy a touch of Hollywood style glamour as the overall design you can do this by adding some luxurious wallpaper behind where your white vanity mirror is. You can also buy an old fashioned style large mirror illuminated with bulbs as they have in the movies to create the dream vanity set – or even add some LED strip lights on a modern mirror. Display your favourite perfume and store your makeup and hair accessories neatly in sectioned pots if plenty of storage is a necessity and you are a serious organizer.
Make use of a desk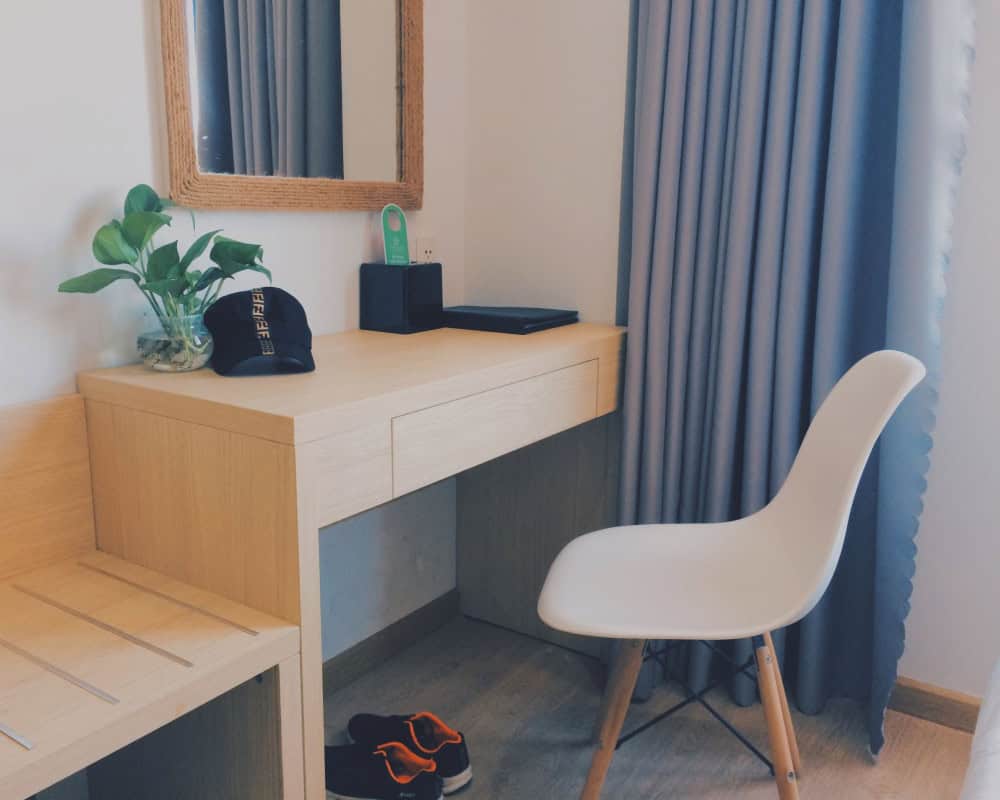 If there is no space available in your bedroom for a vanity unit and you have a desk, there is no reason why your desk couldn't multitask. The great thing about having a desk is that it usually has drawers where you can store your things such as hair straighteners and moisturiser. You could either have a free-standing mirror on the desk that can be put away when you're not using it or you could attach one to the wall at the right level. The other bonus of using a desk is that you will have an old chair too in the colour scheme.
Use drawer dividers
If not a lot of space and you have a small dressing table always choose plenty of drawer space so that you can store things away together and add mirror ideas to make a small vanity area. Drawer dividers are a great way to keep everything organised for simple vanity ideas. You can even make your own or pick them up pretty cheaply from flea markets. There are also tons of IKEA vanity ideas online.
Pretty containers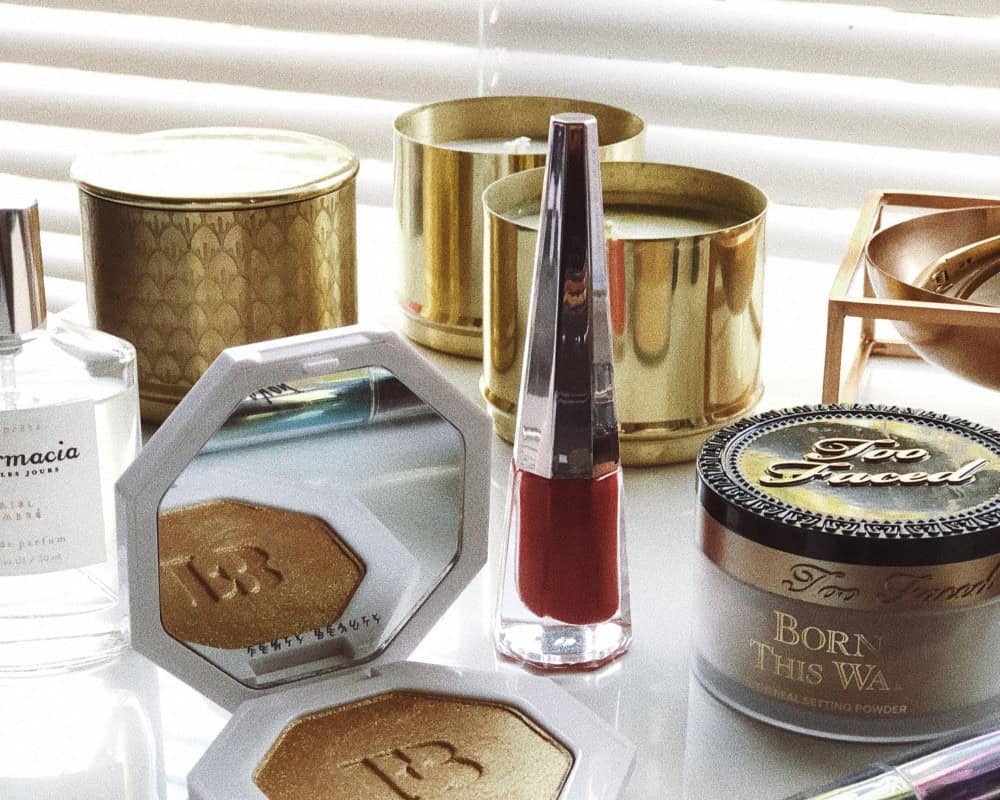 It is so satisfying to keep everything looking neat and tidy on your makeup station for beauty tools, so why not mix and match some pretty containers or bedroom vanities on a glass top tiny shelves? Pots are great for keeping your makeup brushes and you could even add some bedroom decor with hooks on the wall, different ways to hang your jewellery and make the most of the square feet available.
A comfortable chair
The ideal dressing table of course needs a chair. After all, if you are busy doing your hair and makeup you're going to want to be doing it in comfort. A soft padded chair or stool would be ideal – you could choose a favourite colour, maybe pink accents to match the rest of your bedroom. But again, if you have a desk chair already that would be perfect.
Do you have a vanity area in your bedroom? Is it a piece of furniture? a tiny shelf? mirrored dresser or a designated makeup vanity desk. There are many cool vanity ideas if researched for a smaller space or smaller bedroom so what are you waiting for, let the fun begin.