5 Tips on Decorating Your Walls: How to Achieve the Perfect Look
Your walls say a lot about your personality. Whether you love the beach, or you're into abstract art, there are ways to decorate your walls that will mirror what you enjoy. But sometimes, it's hard to know where to start. Wall design is about more than just fashion and trends. Every wall tells a story – not only about you and your personality but also about your home's history and style. You should consider the materials, colours, shapes, textures, and patterns you want to incorporate into your space to get the look you've always dreamed of.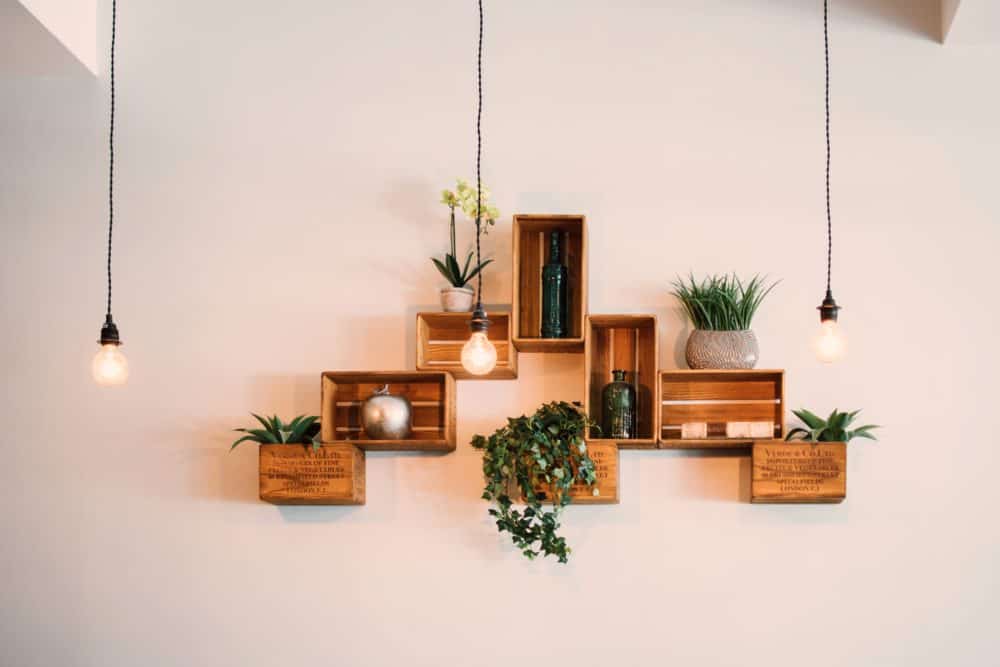 Decorating your walls is a great way to express your style, personality, and creativity. It's also easy to do on a budget! With the right tips, you can decorate your walls with beautiful pieces that are both stylish and affordable. Here are 5 simple tips for decorating your walls and achieving the perfect look in any space and situation!
Making Your Walls Personal
We all have different tastes and interests, and that's what makes us unique. Your walls should reflect your personality and your individual style. The best way to do this is to start with a neutral base. This will make it easier for you to layer on the other items you want to include in your design. It also ensures that you won't accidentally buy too many things that don't work together with each other and the wall.
To make your room feel spacious, use light colours on high ceilings and dark colours on lower ceilings. Also, consider the texture of the paint you're using for your walls. The better the quality of wall paint, the longer it will last as well as how smoothly it'll go onto the wall without leaving roller lines or brush strokes behind like cheaper paints do. So if money isn't an issue, splurge on some high-quality paint!
After you've created a base by painting your walls, it's time to start adding some character! Use pieces from around the home to decorate your walls with art or memorabilia that reflects who you are or what inspires you. If there's anything in particular that really speaks to you (like surfing!), feel free to incorporate those into the design of your space too!
Fabric and Tapestries
Nothing says "modern bohemian" like a tapestry or a beautiful hanging fabric piece. Wall hangings and textiles add colour and pattern to your space, making it cosy and chic at the same time. Tapestries and fabric art are a great way to cover a large part of your wall if you want to spend less money or time finding and hanging a bunch of smaller pieces.
Photo Frames
Photo frames are one of the most popular ways to decorate any room. You can purchase a frame from somewhere such as frames.co.uk, and fill it with photos of friends and family, your favourite vacation spot, or your pets. You can even decorate your photo frames with paint and other decorative objects to add more character and personality to your frames. With all the options out there for photo frames, you're sure to find something that fits your style and personality.
If you love the beach, for example, try a sea-inspired frame! There are many different types of sea life you could use as well – from starfish to seashells to fish. If abstract art is more your thing, go for a more modern frame in any colour you like! You can also find frames that are more subtle and neutral in colour if you prefer simplicity over bold patterns and colours.
Paintings and Artwork
If you love to use your walls as a canvas, then paintings and artwork can be a great way to bring life to any room. You could paint a mural directly on your walls if you love being artistic! You could also paint your own works of art on canvas or support artists by buying art from them!
If you don't want to commit to a painting, try adding some wall decals! Wall decals are an affordable and fun way to add colour and personality without permanently altering your space.
Objects
If you're looking for a way to make your space uniquely yours, try using objects as works of art. There are all sorts of things lying around your house that would look great when framed and hung on the wall – from old photos to pottery. You can even playoff patterns and textures by placing different objects in groups on the wall, like a set of wood bowls or a collection of plates. If you love playing the guitar, you could mount guitars on your wall to show more of your personality and interests!
Mirrors
Mirrors are an excellent way to add some drama and depth to your space. They also help make a space appear larger. Mirrors can be decorative, functional, or both. If you have a large room, it may be nice to have a large mirror on your wall. You could also place many smaller mirrors together to create more personality. If you have a smaller room, try hanging a small mirror on one wall to give the illusion of extra space.
Conclusion
There are many ways to decorate your walls to create a perfect space that fits perfectly with your personality!