Design Ideas for Bathrooms
Bathrooms can often be a big home expense if you consider a make-over, especially if it involves plumbing and a new bathroom suite. There are, however, some easier ways to give your bathroom a new lease of life without taking up too much of your budget.
Colour scheme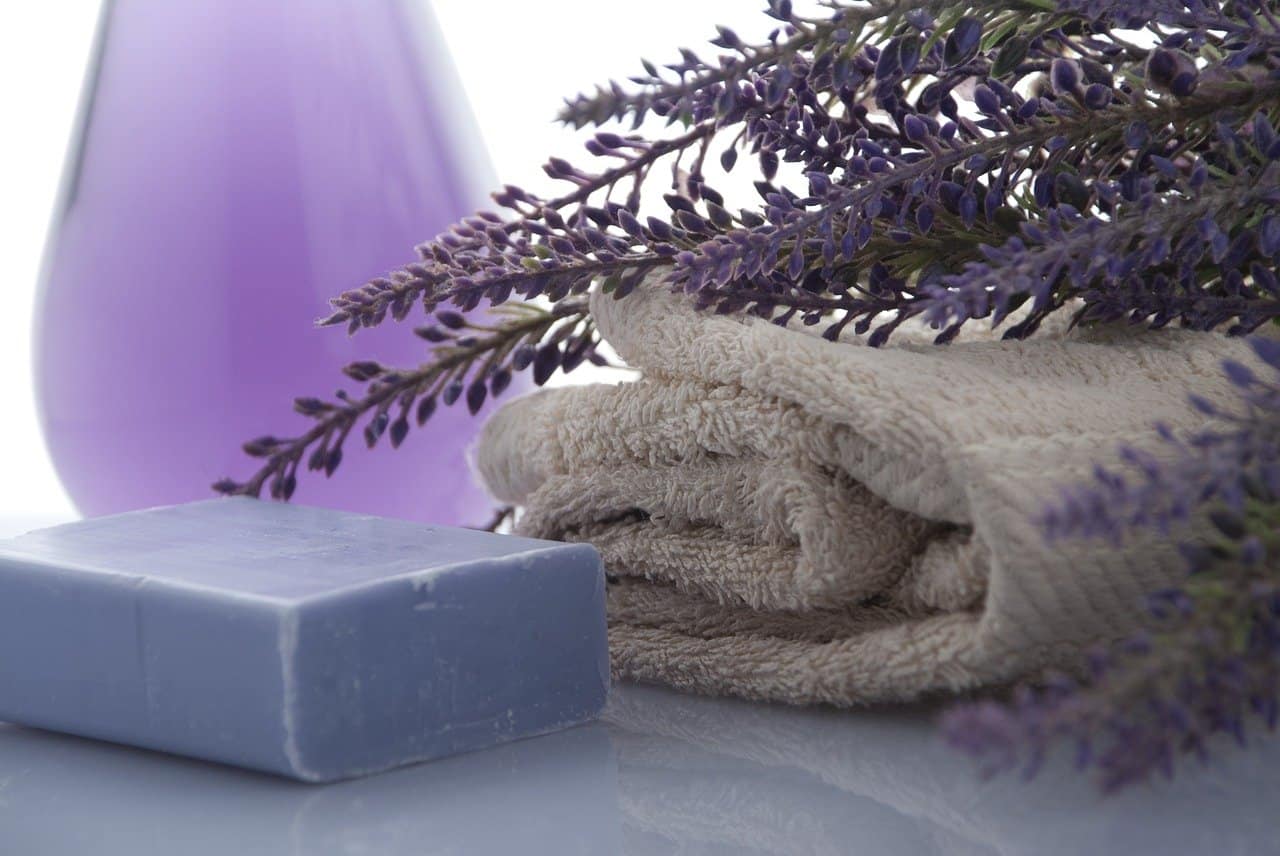 Perhaps you bought your house, and it already had the stamp of someone else's colour preferences or an original 70s avocado coloured tiles. Fear not. Read on for some advice.
Paint the walls
With a couple of paint coats in the colour of your choice, the bathroom can be given a freshen up. Be guided by your paint supplier regarding the type of paint and the preparation you should do first for the best result. Many brands offer special paint for bathrooms.
Accessories and storage
On the floor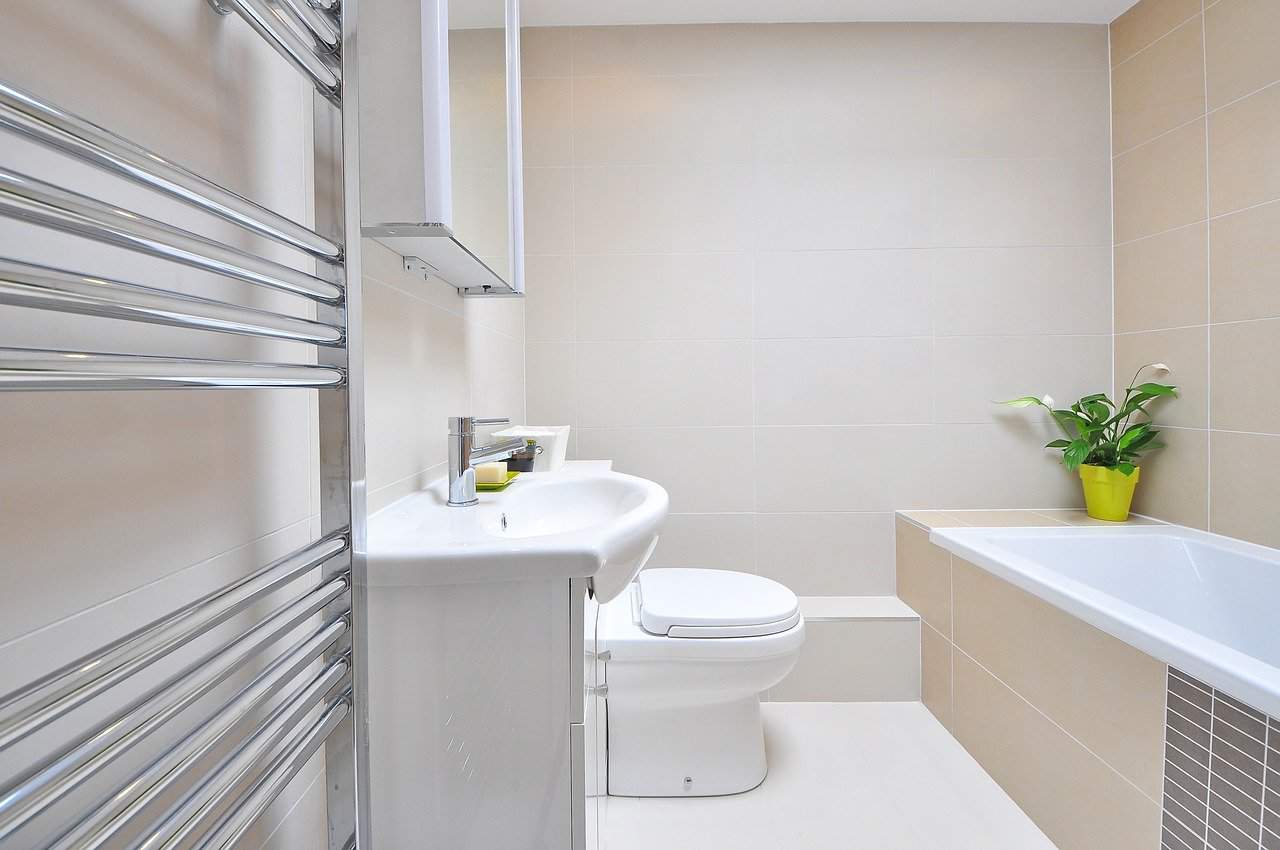 If there is enough room, go for a multi-tiered stand, perhaps in a white painted cane or timber cube stack. Cane is very trendy at the moment and would work well as a fancy towel rack – a cubed unit would also be great for this as well as displaying some of your soaps and shampoos.
Rolling towels and stacking them creates a stylish display, and choosing glass bottles to transfer your shampoo into will give that contemporary hotel bathroom feel.
On the wall
If not enough floor space, you could consider attaching something like an ornate and rustic railway luggage rack on the wall and placing your folded towels up there instead.
Bath mats
Coloured bath mats can help detract from an uninteresting floor surface. You can also buy wooden decked ones, perfect for when you step out of the bath or shower.
Plants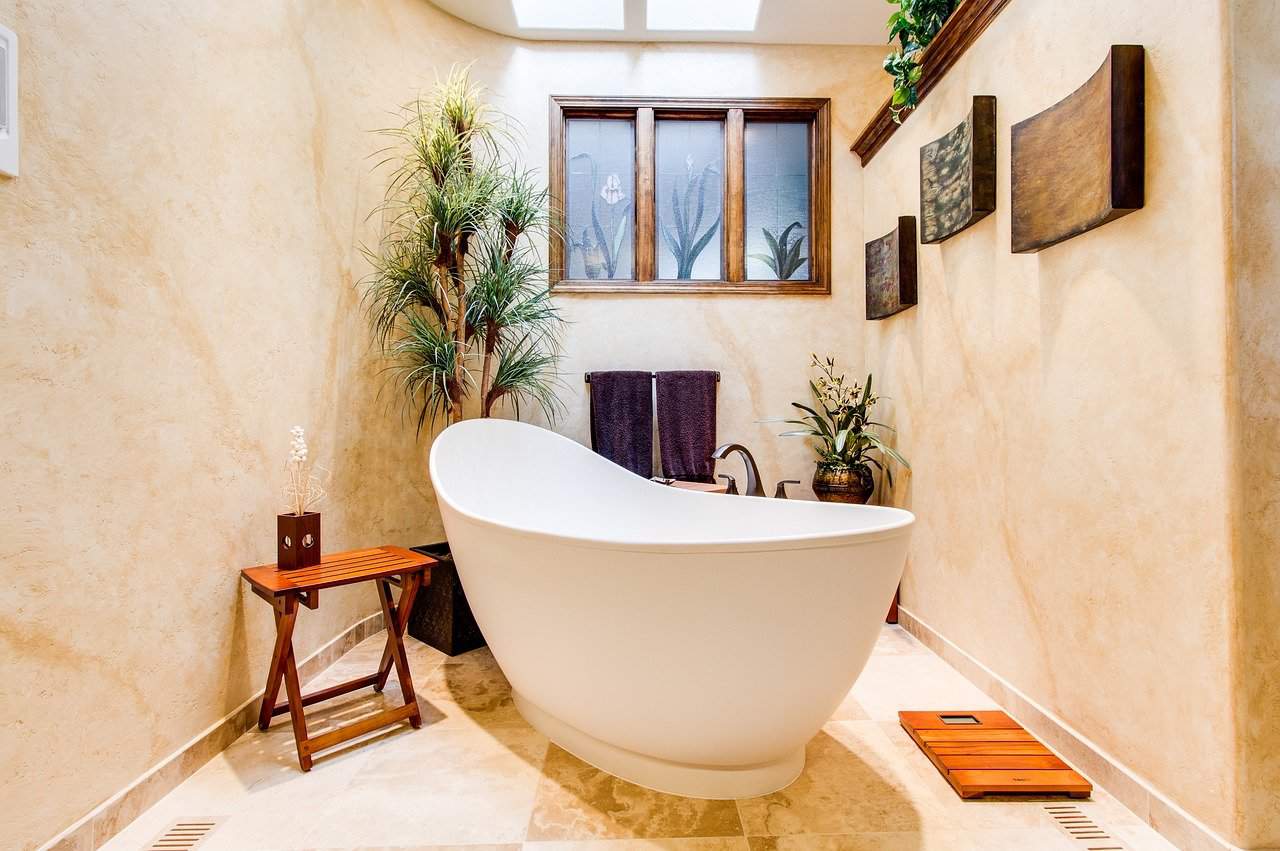 Pot plants and greenery create a calming oasis in your bathroom. They generally love the steam in a bathroom environment too. Just be sure they have a reasonable source of natural light without direct sunshine. Faux succulents and hanging plants are great for bathrooms that have no windows.
Prints
Adding a small gallery wall with some framed poster prints add a little extra interest and can distract from ugly looking walls.
Accessories
Soap dishes and toothbrush holders don't only serve a purpose – you can get some extremely stylish ones that look like marble or Scandi style wooden ones. Amber glass bottles and jars for your cotton buds also look fabulous.
Baskets and racks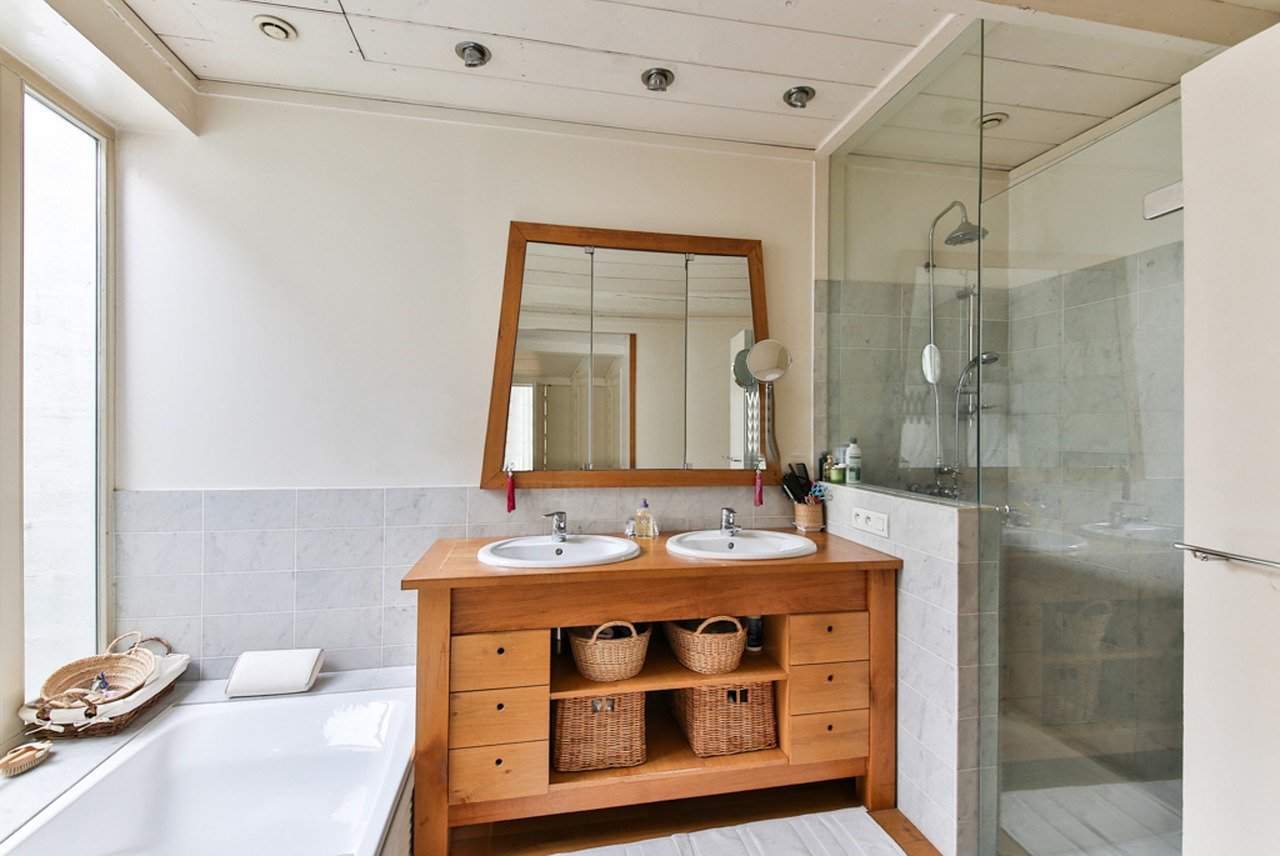 Wicker baskets not only look great, but they are perfect for storing things like flannels and toilet rolls. A hanging tiered rack or a wire basket suspended inside the shower recess will hold items such as soap, a long-handled brush for your back, shampoo and conditioner.
Eliminate Clutter
If there's room, sit baskets on a shelf to put small items into. One attractive item with several things inside is much more eye-catching than seeing a row of personal items lined up.
Guests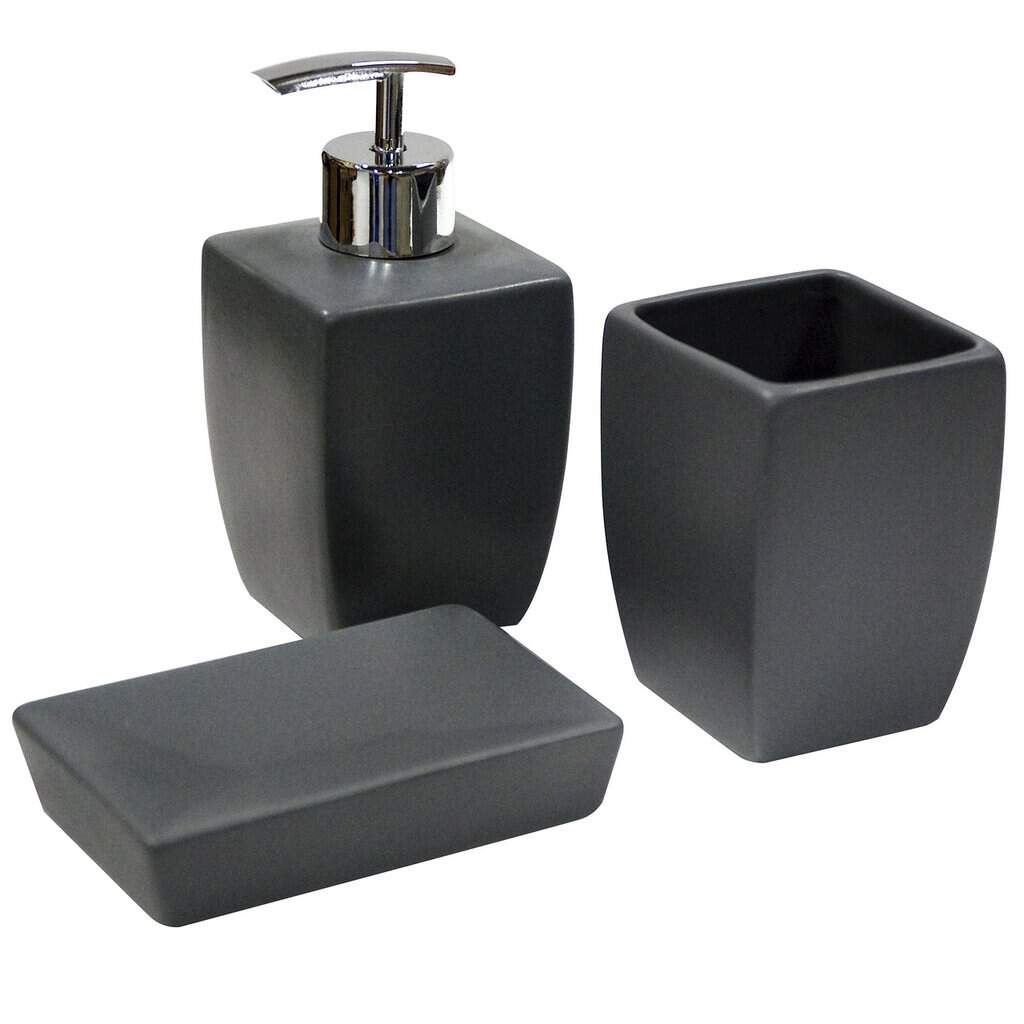 Have a basket set aside with small soaps, cleanser, toner, and moisturiser with make-up remover pads and cotton buds—a small toothpaste and a cheap set of toothbrushes for those who might have forgotten theirs.
Hopefully, many of the above tips will be helpful for creating some wonderful changes to your bathroom.
Since it's the room we head to first thing in the morning and last thing at night, it surely deserves a little consideration and a few little touches to make it more luxurious.