Easy hacks to create a hotel chic bathroom
One of the things I love about staying in a hotel is how chic the bathroom usually is. The soft towels, stylish suites and polished look makes me wish I could recreate it at home. It is actually pretty simple to add little touches to your own bathroom – to add that stylish hotel suite look.
Add some flowers
Fresh flowers add that touch of elegance to your bathroom. Big fancy blooms like peonies or lilies will add the wow factor and also let off a heady scent too. Or you could go with a potted orchid or even a palm. Faux trailing plants also look great in the bathroom too.
Choose some wallpaper
Patterned wallpaper may not be your first choice for a bathroom but it really packs a punch when it comes to making a statement. This could only be a small area on one wall – but it will add that touch of rich elegance to the space.
Candles
Scented candles in glass jars look beautiful in a bathroom. Run yourself a bubble bath, light the scented candles and pour your self a glass of something chilled whilst your relax in the tub.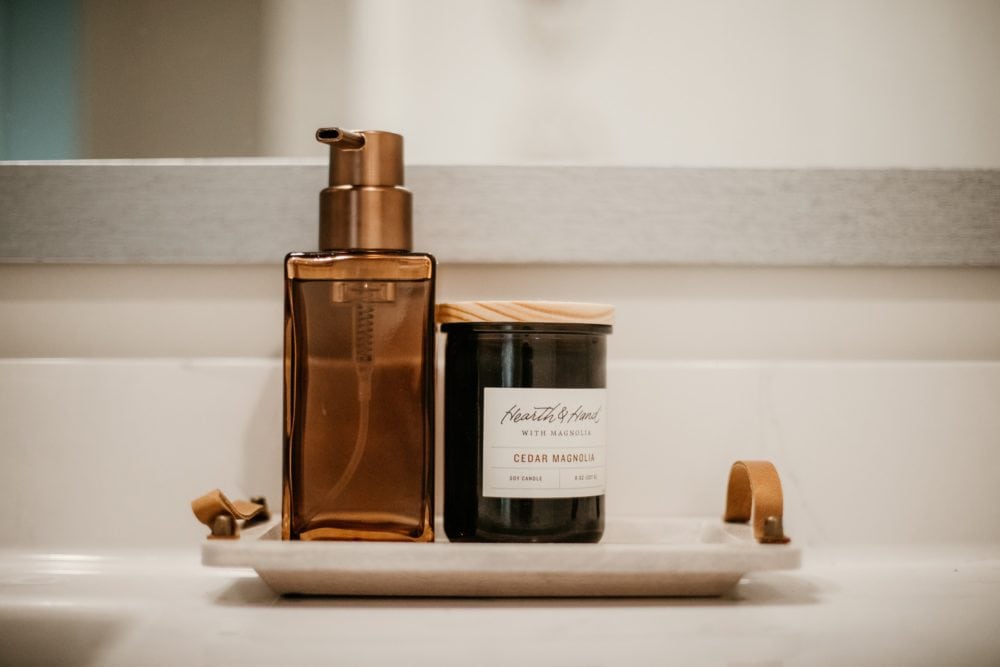 Luxurious towels
Soft and fluffy towels are a must! Keep them rolled up and displayed on shelves ready for the next person to use. In my opinion nothing beats a soft, white fluffy towel after a bath or shower.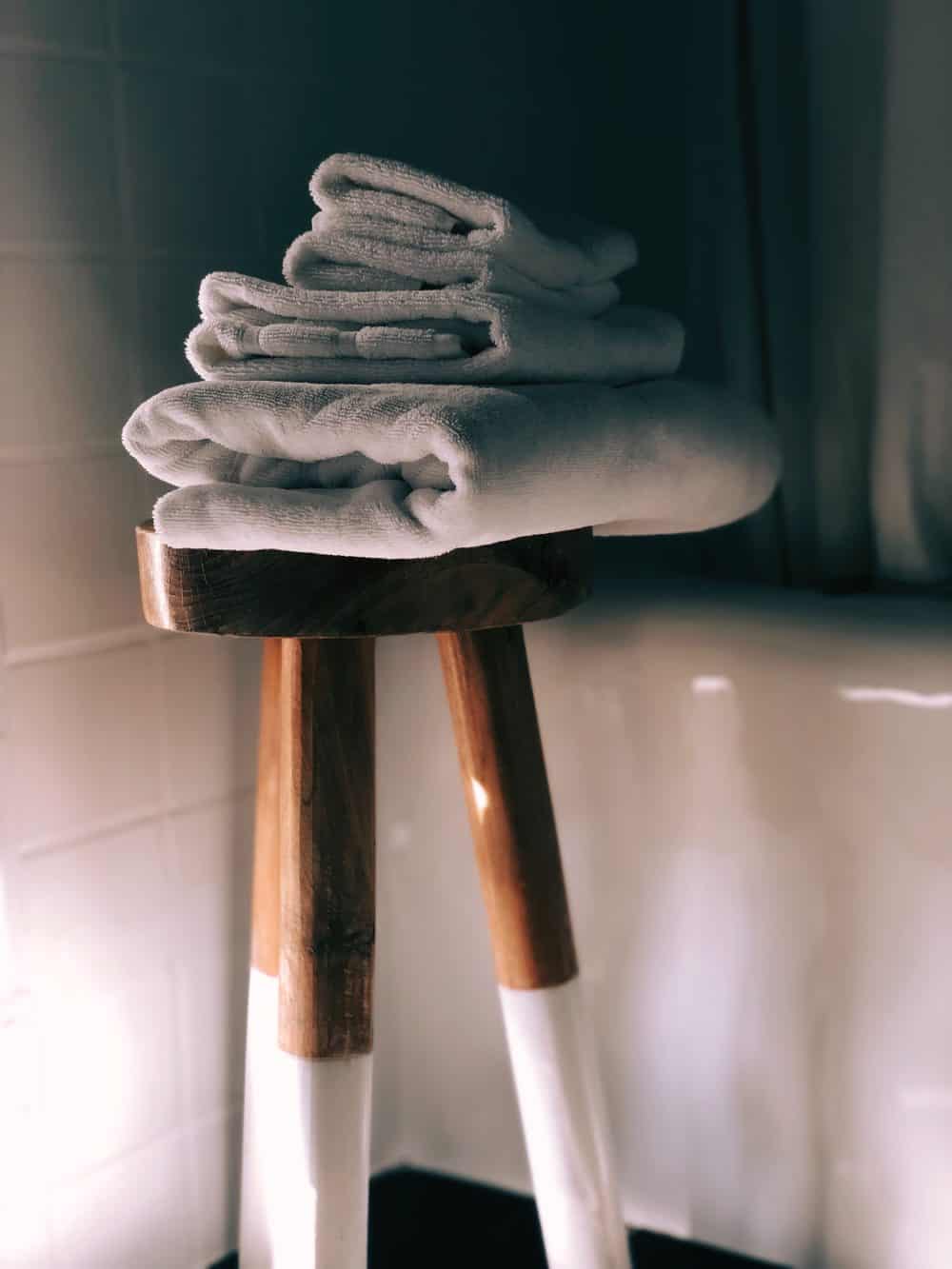 Posh taps
You can upgrade your taps pretty cheaply and there are lots of styles to choose from. You can choose metals such as chrome or copper in modern styles with aerated faucets.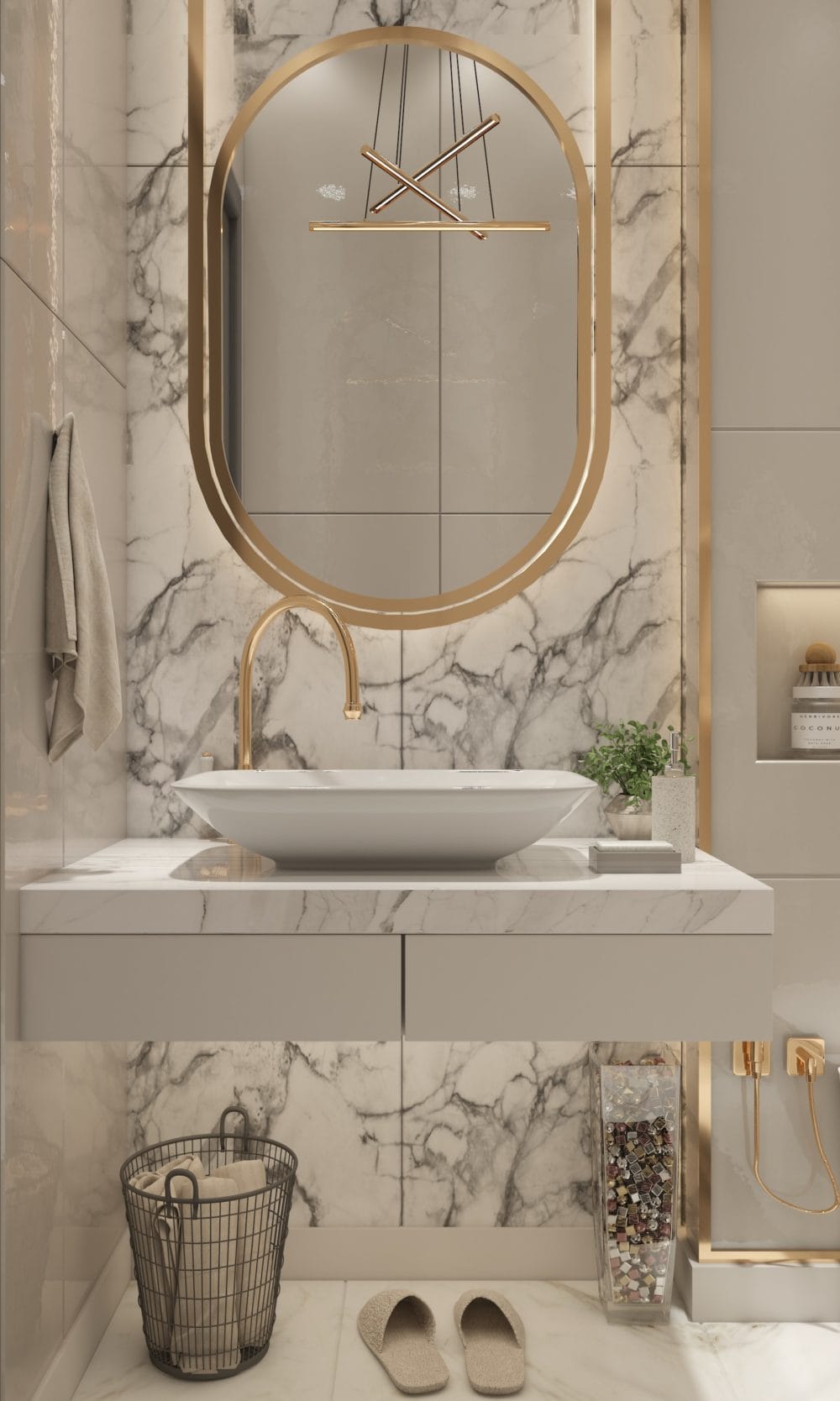 The shower
We all know how relaxing a good shower can be. Go for a large waterfall style shower head for that hotel shower experience and make sure you have some lovely scented shower gel to use.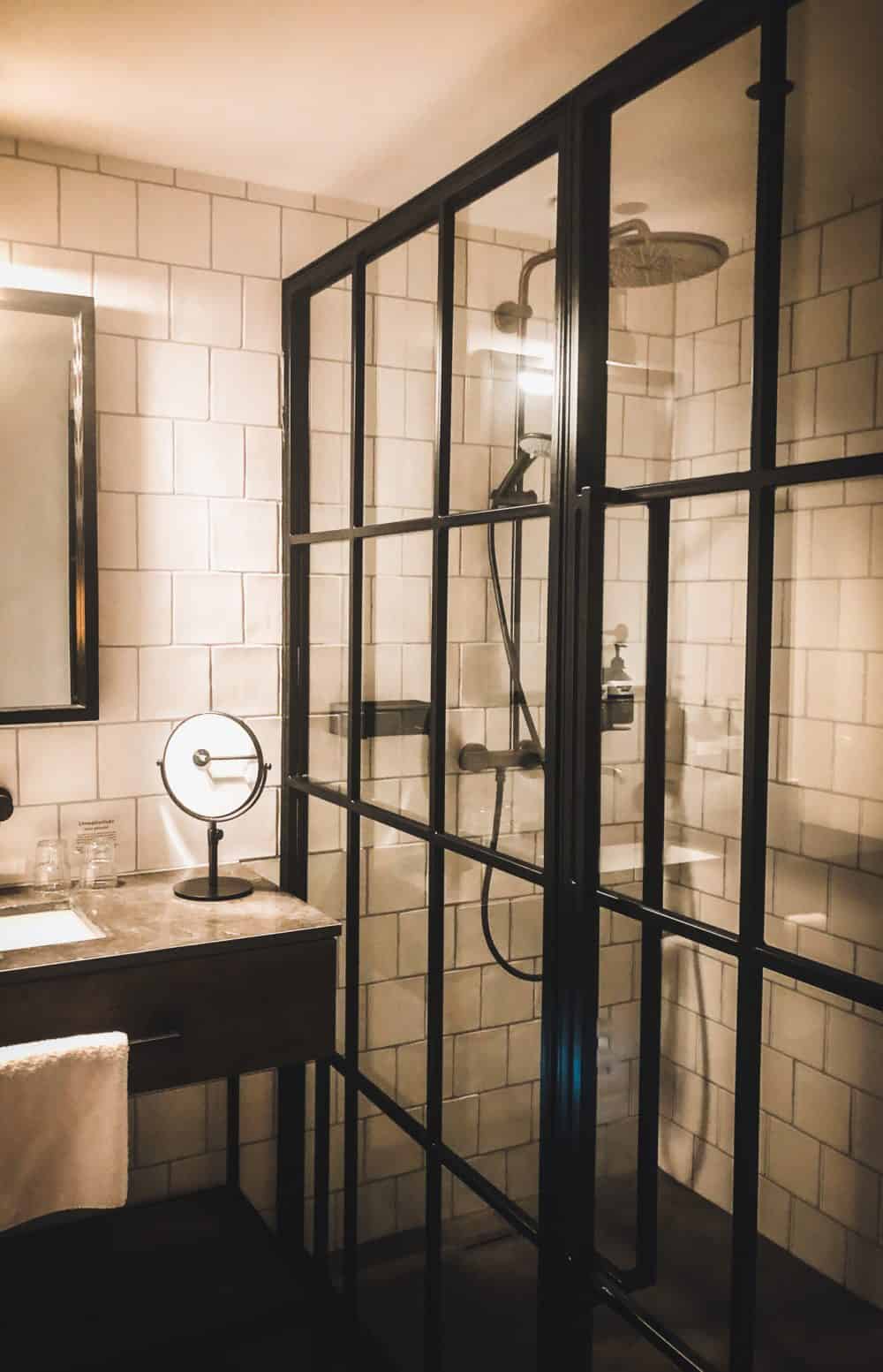 Artwork
Again, you may not have considered bringing artwork into your bathroom but it adds that chic and interesting feel to the room. Go for some elegant framed poster prints for something to gaze at whilst you bathe.
Do you have any ideas on how to add a touch of hotel chic to a bathroom?