Gaming Room Setup Ideas
I think most of us probably live with a gamer. Whether it is one of our own children, a sibling or a partner, gaming is certainly a popular way to escape and unwind either in a comfortable chair or a large screen with the best sound effects together with ambient lighting. Popular games such as Nintendo Switch, Minecraft, Fortnite, Rocket League and classics such as Mario Kart or Just Dance are still as popular as ever. With gaming being such a huge part of family members' downtime, you may be thinking of setting up a dedicated area or arcade games space in your bedroom – we have come up with a good option or pc gaming room setup ideas on how you could go about this.
How to set up a gaming bedroom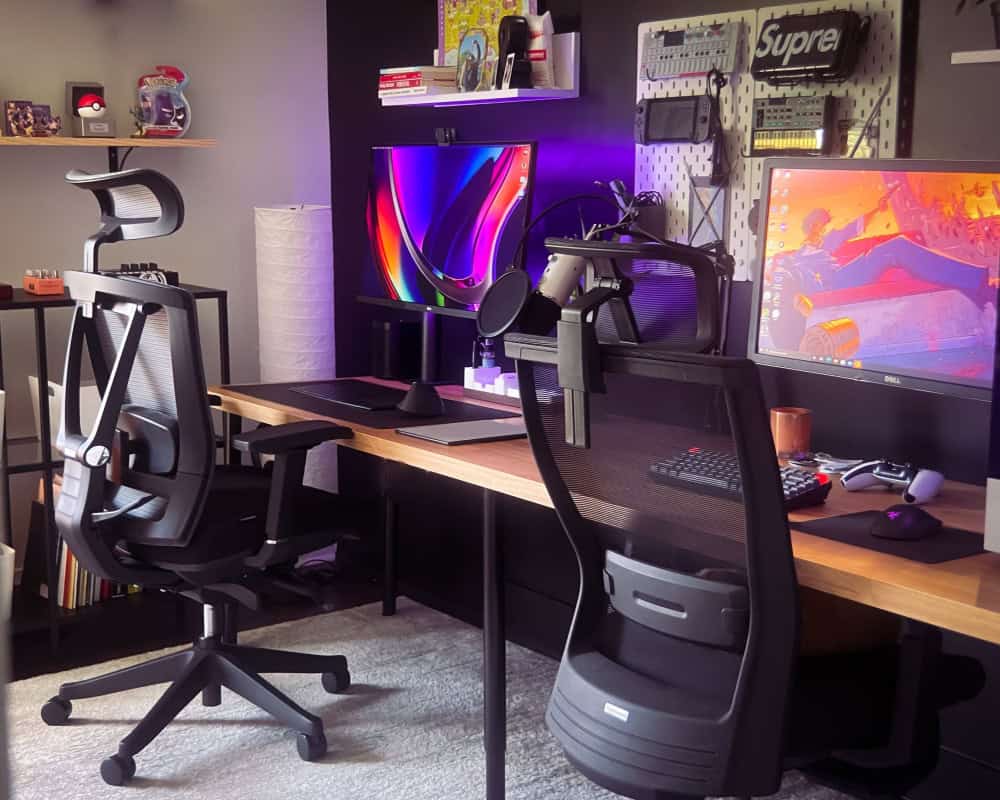 Consider the size of the bedroom
Let's face it as a video gaming room bedrooms aren't always that large space especially if your child has a small bedroom or even not much space in a box room. But the main focus is you can still create a unique design for the gaming gear and gaming consoles and make the entire space work for you. If you are using a dedicated room or home office computer desk and a console that is plugged into a TV, it would be a great idea and save a lot of space to have the TV screen mounted on the wall. A small unit, coffee table or console table can house your favorite video games and video game consoles, cable management and gaming station neatly. If pc gamers are using a gaming PC a best option could be a desk in a white color office space with a comfy chair. It is also preferable to select one corner of the room in an accent color if limited space for your gaming desk to minimise the gaming themed room area and leave space for your favourite video games, bedroom furniture and action figures.
Gaming Chair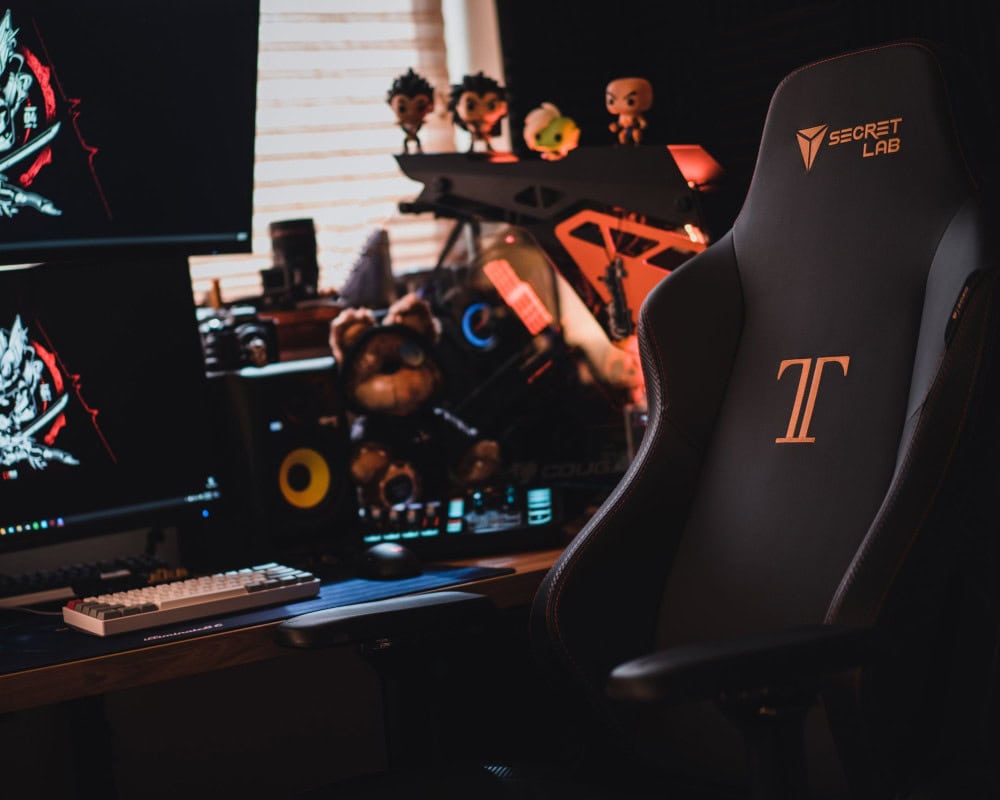 There are plenty of game room furniture and gaming chairs good idea on the market that is reclinable and designed for full-on comfort and would suit any gaming room design. This is great if you have the budget and the space. An office chair on wheels or even a beanbag are two other great options if not much room. Failing that lots of cushions on your bed would be equally as comfortable if you are lacking space.
Gaming TV Stand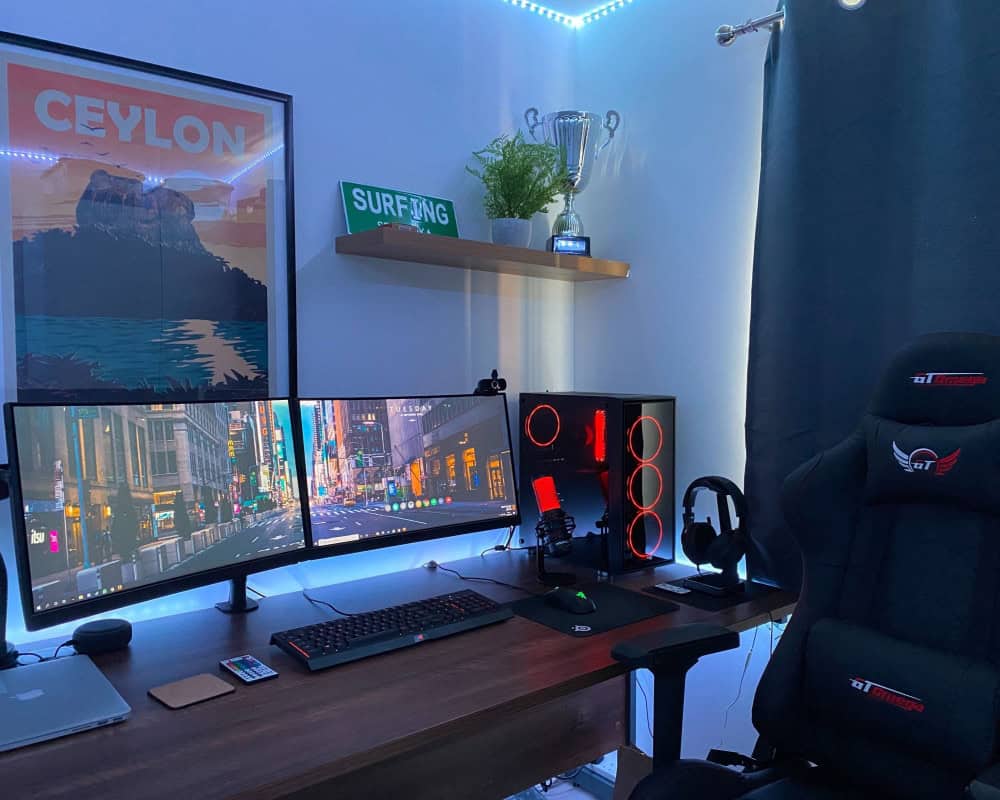 As mentioned before, if you can mount a big screen, TV or monitor on the wall this will provide enough space. A desk, a TV stand or an IKEA style Kallax unit are brilliant options for you to store any gaming equipment including consoles, speakers and control pads for your gaming sessions. It will also allow pc games cables to be tucked away neatly behind the unit.
Lighting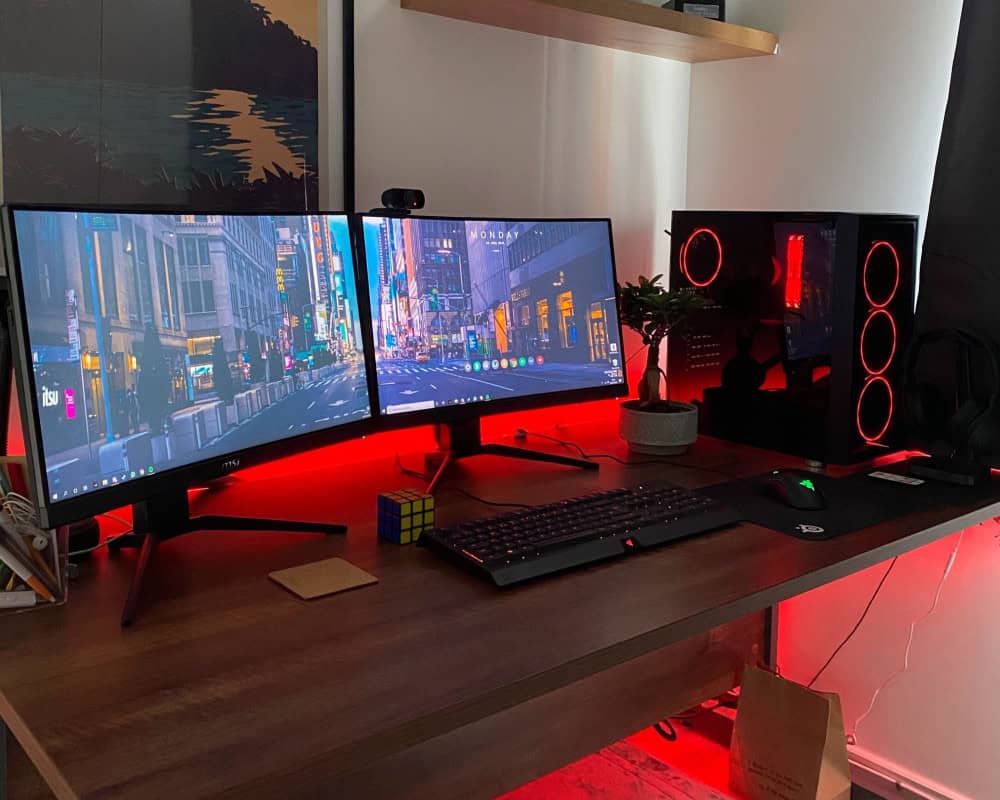 Create an ambient atmosphere and color scheme in your bedroom so that you can enjoy the whole gaming experience. Many gaming areas use LED strip lights that are colour changing, these can be placed along shelves or around the edge of the ceiling. Quite often natural light may affect the screen so avoid being directly opposite a window and make sure you have some blinds fitted. You can buy LED neon style signs in gaming symbols that also look great on shelves or mounted on the walls and they are much cheaper than real neon.
Soundproofing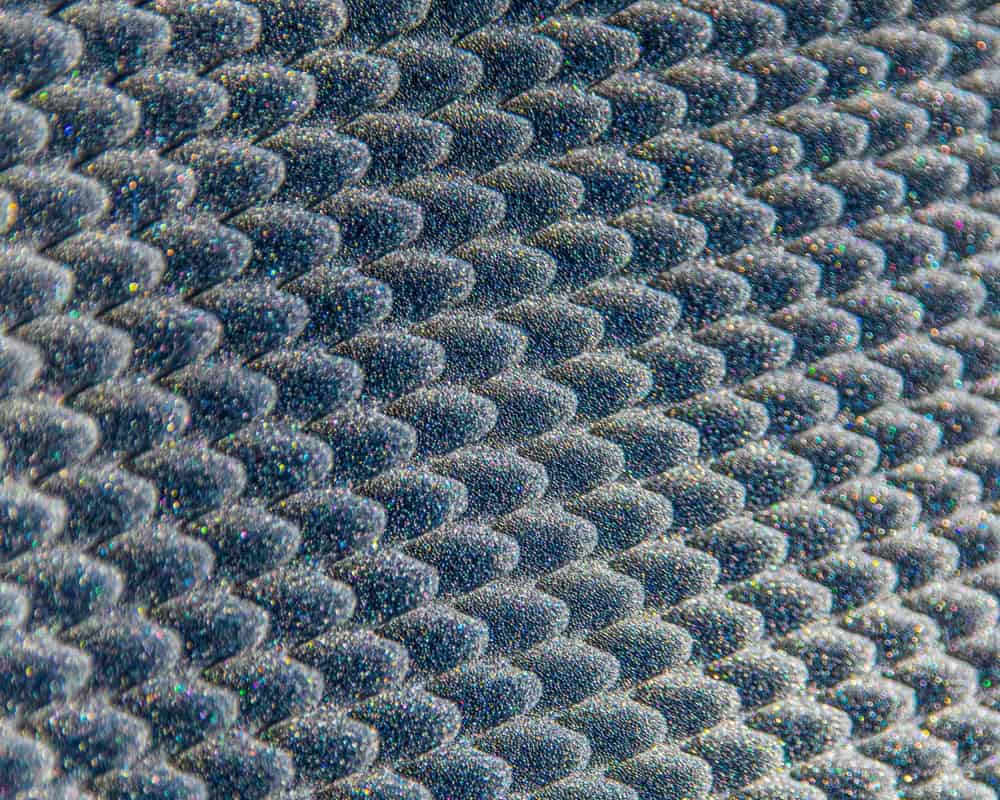 I have myself had to endure the noise of video games, be it screeching cars, background music or gunfire. It can be pretty irritating for the people who aren't playing. Consider a good pair of headphones with a headset so they can speak to their friends and keep the noise to a minimum. You may even consider things that could help soundproof the room, such as more soft furnishings.
Decor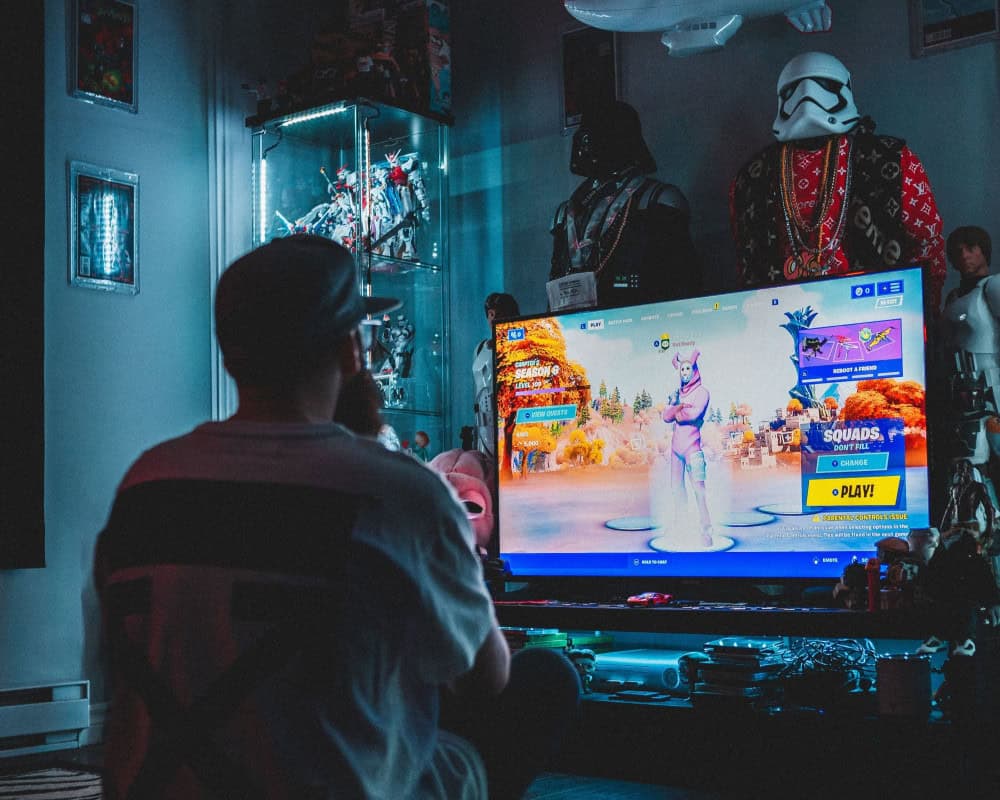 The wall decor in your game room can reflect several of your favourite games. If you have a Minecraft fan, you can add posters on a large wall as wall art, or even paint shelving to look like Minecraft blocks. There are also wall decals that can be placed around the room featuring your favourite characters. It is also a great area to showcase any collectables. Memorabilia from films such as Star Wars and things like Funko Pops and soft toys can be displayed on shelves and add even more character to your gaming space.
It is not just for video games
Who says that gaming rooms are only for video games? A gaming bedroom doesn't just have to be about computer games. Many of us are big fans of board games, card games and tabletop games such as table football too. Your favourite games can be stored on shelves or under the bed ready to be used when your children have their friends over. As a family, we love a game of Top Trumps, Uno or a good old game of cards.
So, there you have it, our ideas for putting together a gaming themed bedroom that would suit a room of any size. Are there any gamers in your family?