The Benefits of Hiring an Interior Designer for Your Home
If you've ever been in a home and wondered why it looks the way it does, an interior designer can help you understand it all. They'll work with your tastes and priorities to create an interior that feels great and functions well.
They also know how to increase your home's value, saving you money in the long run. They can help you choose materials, finishes, and styles that appeal to various buyers.
They Can Help You Save Money
An interior designer has a lot of knowledge about how to save money when decorating your home. In addition to advising on products and services that will help you stay within your budget, they can also point you toward trade discounts for items such as lighting and furniture.
One of the easiest ways to save money when it comes to decorating is to think about reupholstering old furniture instead of buying new. This will not only save you time and money but will also save the environment by reducing waste.
Another thing that can save you money is using a design software program to plan and lay out your space before purchasing anything. This will save you time and energy and help you avoid making mistakes or buying something you would never have thought of yourself.
They Can Help You Make The Right Decisions
Hiring an interior designer can help you make the right decisions when decorating your home. They can help you avoid costly mistakes and choose the right flooring, paint colour, or furniture.
They can also design & build with you to plan your entire project. They can guide you through the process and ensure everything is done on time and within your budget.
The right designer will consider your style and help you find the best options for your home. They will also help you decide which materials will stand up to the test of time.
A good designer will also have a network of trusted professionals that they work with, including electricians and plumbers. This can save you from calling random contractors and waiting for a quote.
When you are looking for an interior designer, make sure to do your research and check out their portfolio. You should also ask for references from other clients to see if they are satisfied with their service.
They Can Help You Make Your Home Green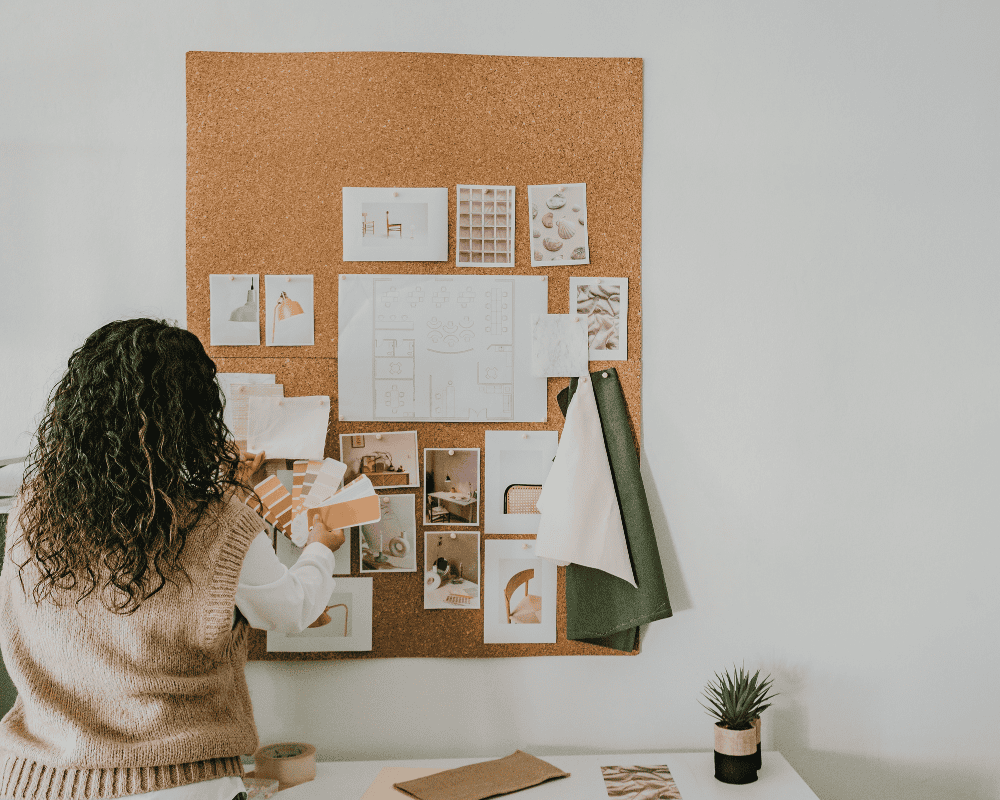 Creating an environmentally friendly home is not just about solar panels and recycled materials; it's a lifestyle choice that can be applied to every aspect of your living space.
Interior designers play an essential role in helping homeowners create sustainable homes. They use their industry knowledge to find energy + water-efficient products and reduce your negative environmental impact.
They also know how to use colours, fabrics, and materials in a way that is unique to your home. This will help you achieve a beautiful and functional look for your lifestyle.
One of the most popular ways to go green is to choose eco-friendly materials and appliances for your home. These are better for the planet and will save you money in the long run.
They Can Help You Buy The Right Furniture
When it comes to decorating your home, there are a lot of factors to consider. For one, choosing furniture that will withstand the wear and tear of daily life while incorporating your style is essential. This includes choosing the right colours, textures, and finishes and deciding what storage space to keep your possessions organized and safe.
Research is the best way to find the right designer for your home. Ask around for referrals or check with local, state, and national associations of interior designers for the names of qualified professionals in your area. Another great place to start is your provincial furniture and home store. They can point you toward some of the best designers in your area and recommend reputable vendors and showrooms. They can also show you the newest and most up-to-date furniture available.