Style a sideboard with pictures, plants, accessories and lighting
A sideboard adds that extra storage that we all need to our interior decor in the living or dining room – it's a great piece of furniture. However, it doesn't just need to be practical; a sideboard creates a great opportunity to display books, plants, pictures, ornaments and lighting too. Here are some top tips on ways to style a sideboard.
Themes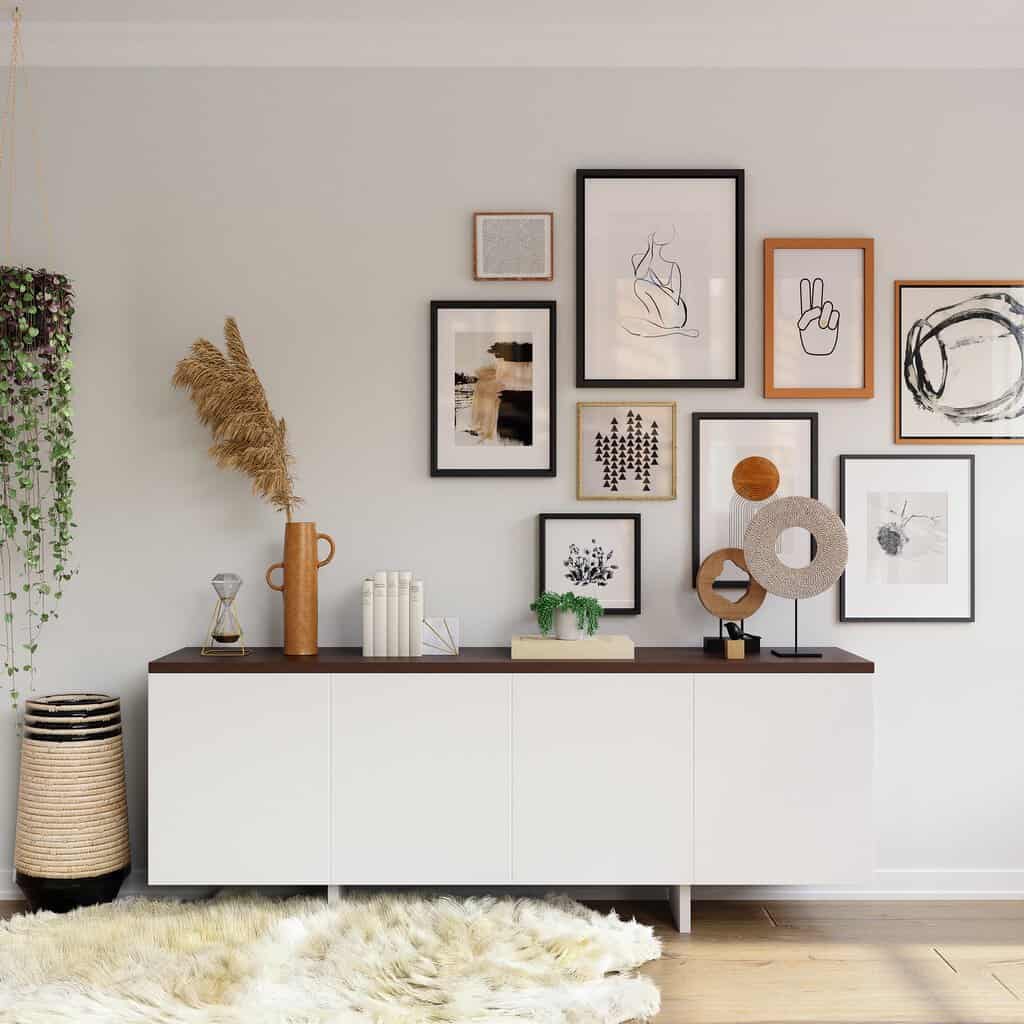 The theme of your sideboard should mix with your home's interior style and its location. If your room is neutral, you can really play around with colour and style, or maybe you'd like all of the colours to tie in with the colour scheme of your room?
Make it symmetrical
You don't want your sideboard to look cluttered or become a dumping ground, so try and keep it looking organised and well-balanced. They say three is the magic number when designing decors and accessories in your home – adding three objects will give that balanced look.
Practical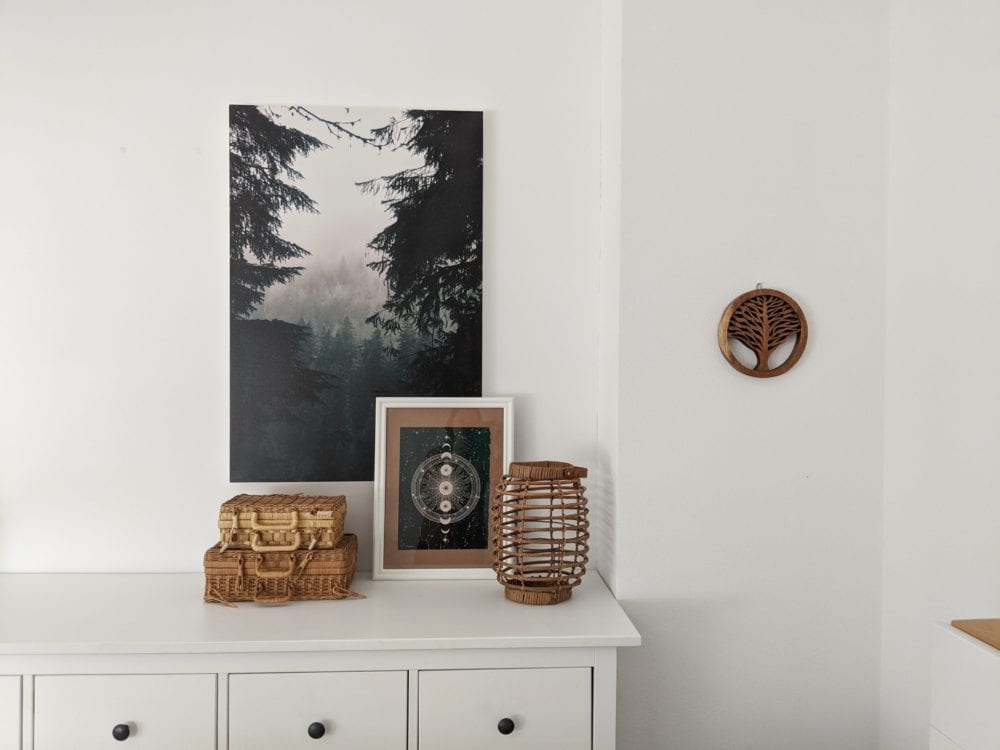 Style your sideboard to be both aesthetic and functional; for example, it could be a cocktail bar for your favourite drinks with chic glasses and bottles on display. Add some LED strip lights and some colourful artwork or neon signs to make it really stand out.
Pictures
Style your sideboard with your favourite photographs in some stylish varied-sized frames. You could also have a few arty prints to add a bit of interest alongside some indoor plants.
Add some greenery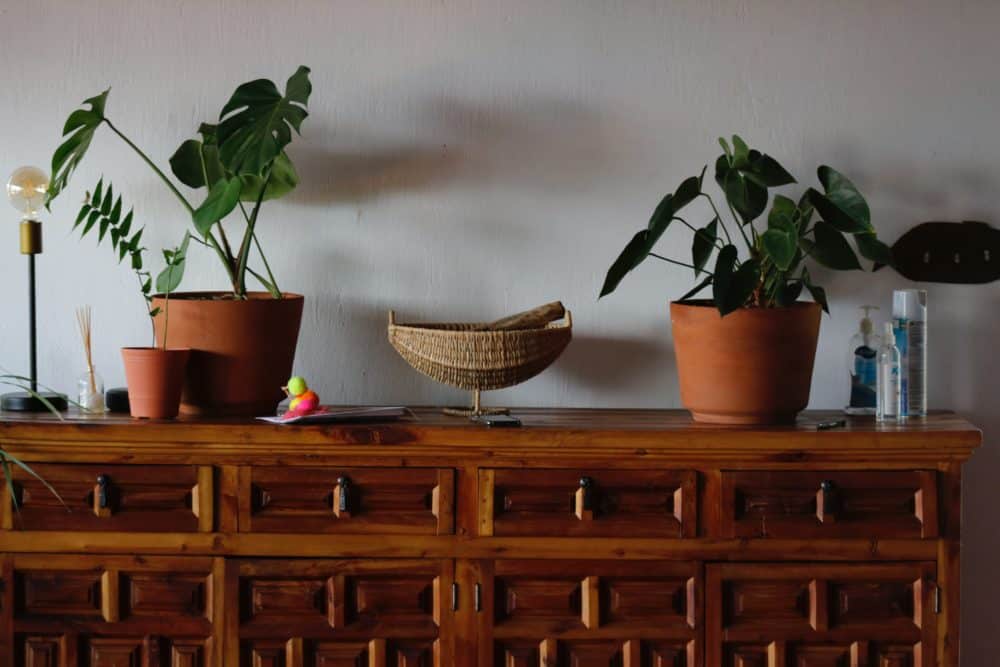 A cheap and simple way to style your sideboard is to bring in different types of indoor plants. Snake plants, monstera, a string of pearls, or cute succulents all make a real statement and are easy to care for, as well as purifying the air.
Accessories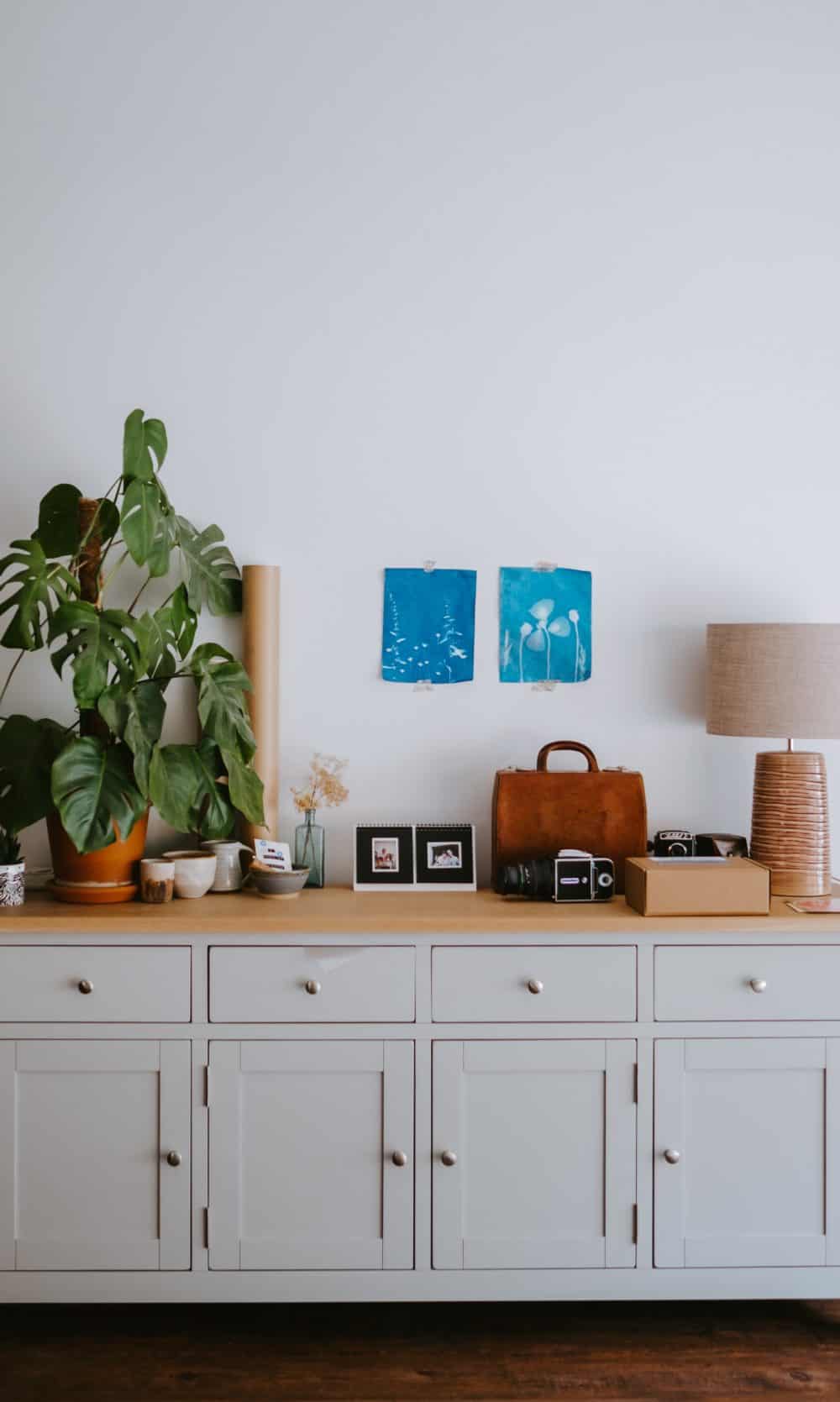 You could stack some of your favourite books on the sides to make a great display. Candles, glass bottles, lamps and crystals also add a whimsical touch and will bring you joy to look at.