Lighting ideas for rooms without ceiling lights
When you move into a new home, that perfect place, you'd presume that they would have overhead light fixtures and ceiling lights in dark rooms such as the living room and dining room right? Well, not all homes do have these overhead lights, but fear not there are plenty of great ways to light your rooms without your standard ceiling lights. You can illuminate your entire room and living space in an easy way, here are just a few perfect choice lighting ideas:
Floor lamps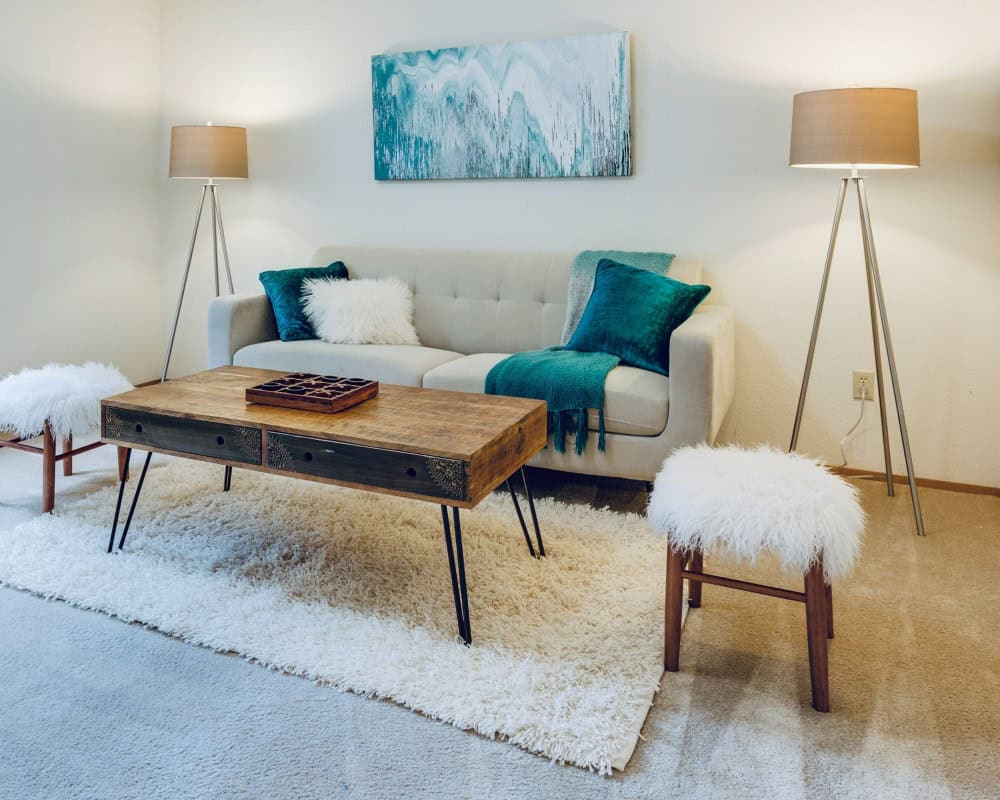 The most obvious solution for a source of light in any room and in particular a family room with high ceilings without a lot of natural light and only overhead lighting is to buy a selection of floor lamps. Floor lights give a bright type of light and are a great idea and come in lots of styles and different colours. You can get industrial-looking metal ones, or large rice paper lamps which create accent lights and a better way to let out a lovely warm glow. IKEA is a good option and often have great ideas and different shapes so a great place to visit for alternative lighting for each specific area.
Plug-in pendant light
Plug-in ceiling pendants are a great way that you can still have enough light but also provide the effect of a ceiling fixture and source of light just by using smart bulbs, strip lights and removable lights that plug into your wall. Plug-in pendant lights can also come in the form of an Edison light bulb suspended with the cord from a simple hook from the ceiling a totally different look against a light strip. This is a creative solution to give the illusion of full ceiling lighting.
Table & floor lamps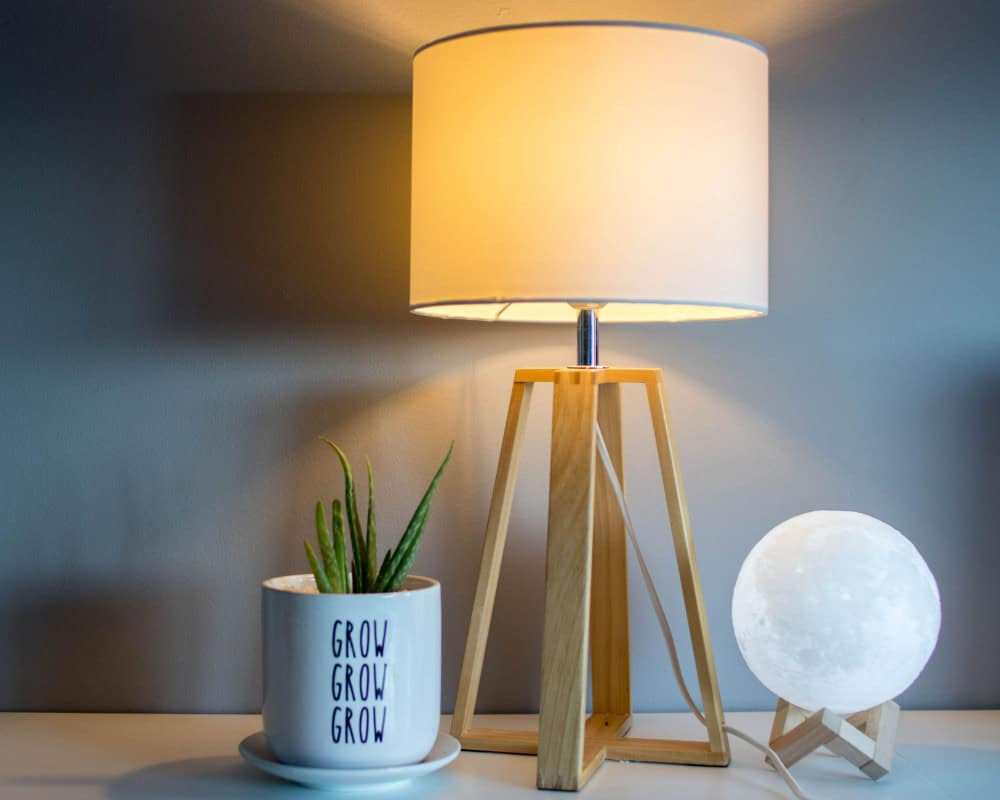 Having a few table lamps around the home is always a great option as you can use them to light up different areas of your room. Table lights work well on console tables, bookcases, sideboards, end tables, the mantlepiece and of course side tables. Oversized arc floor lamps are great sources of light for the dark corners of the room. The important thing about a table lamp is that they can provide a lot of light and come in so many styles and sizes so very versatile. They can be used as accent lights to enhance small spaces as frequently used in interior Designer programmes who also use mirrors to throw the light and make the space again appear larger. The lighting can enhance popular choice items on display such as glass bowls and family photos, they are also great as a reading light such as the arc lamp and large floor lamp. You can go for glass shades, fabric, paper or even just a simple bulb on a copper stand.
Wall sconce
Wall-mounted sconces save space and bounce light up or down your wall so a good source of light and the best choice. You can buy either plug-in sconces or wired. You can enhance these lights with flameless candles bulbs to give an authentic look. These wall lights together with fancy glass shades or even semi-circular sconces that fit flush mount against your wall are ideal for a small room if used in lighter colours to blend in. A selection of plug-in wall sconces can be sourced in many places, battery lights are also readily available as an alternative option to buying.
Hanging Edison bulb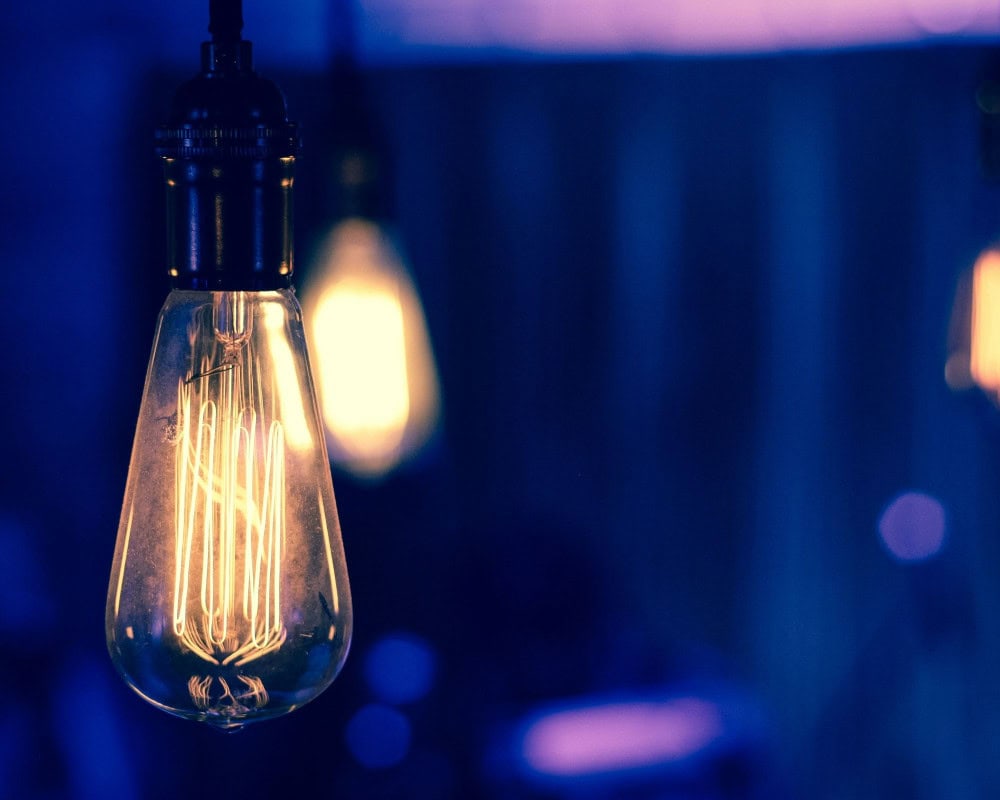 I still love the look of hanging Edison light bulbs from wires or ropes, a popular best option. These lighting fixtures can provide bright light and focal point plugged in at the wall and then hung from ceiling hooks, they can also be hung at different heights for a totally different effect. They are very bright and add a rustic style to any part of your room.
String lights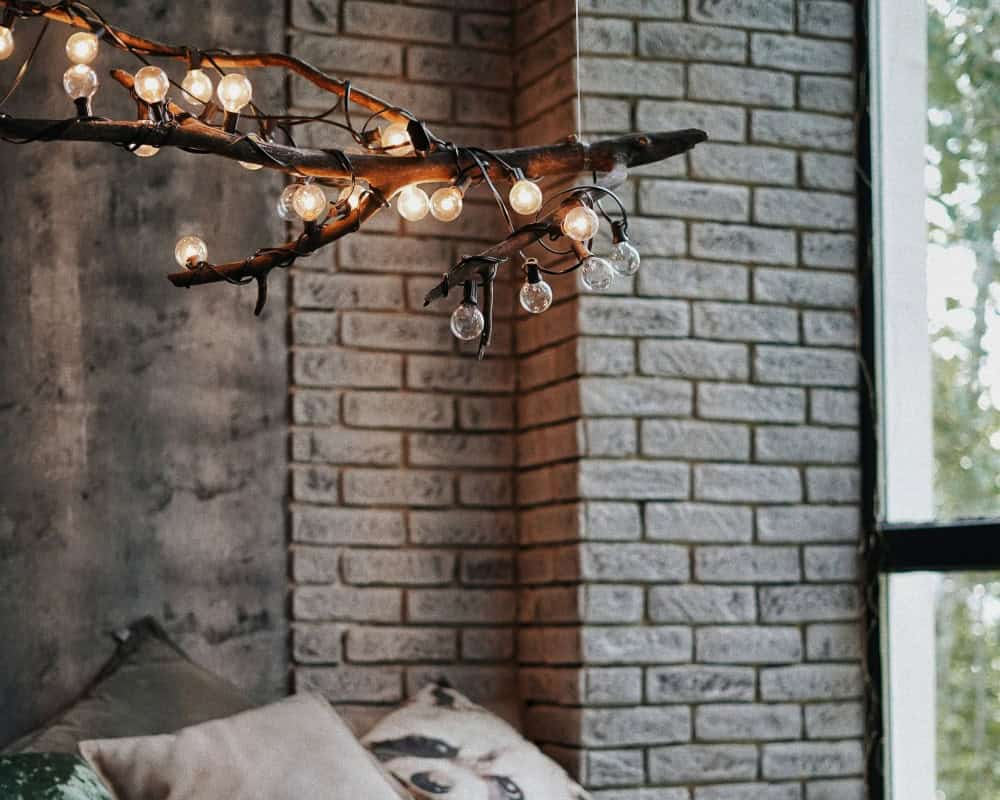 They are a good choice but may need to be used with other lighting options but string lights look great at the window as a swag light where they will create a twinkly shine and also look great around a balcony door when getting fresh air. You can also buy colour changing LED strips that can be placed on top of cupboards or around the edge of the ceiling and the best part is you can change the colours to suit your mood.
Uplighters
Uplighters are the best ways in a dark room to shine light up towards the ceiling without the need for track lights, like a bowl. You can buy floor uplighters and wall uplighters in different colours. Both are very effective at providing ambient lighting in the room and can be used with other options such as a large arc floor lamp which is a good space-saving idea too.
Conclusion
There are a number of light sources available and lots of creative lighting good ideas for rooms without ceiling light fixtures or even ceiling wiring like task lighting, whether you are going for a cosy feel, an urban look or a minimal style lamp you'll have fun looking for ideas. Pinterest is a great place for inspiration and there are plenty of online shops and home stores that you can visit with lighting to suit all budgets.