Styling up a shelf
There are so many options to choose from when it comes to shelving – from floating shelves to box shelves and hanging shelves to bookshelves – the possibilities are endless. As well as being practical, shelving can also be fun and pleasing to the eye. Shelves can be used to display some of your favourite things, and there are many ways to style them. Here are some of our tips and tricks on how to style a shelf.
Colour coordinated books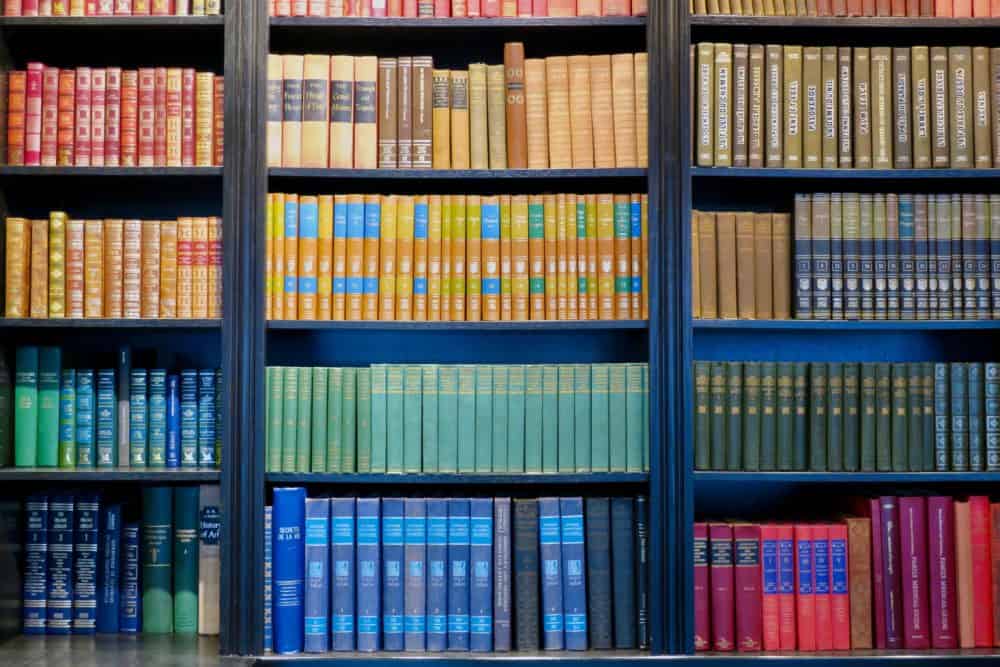 I love seeing shelves where people have placed their books in colour groups, especially when the spines are in rainbow order. It creates such a pretty colour effect. If you want a more minimalist look, choose a few favourites, maybe ones with good looking covers and have them facing forwards rather than just the spines showing. Anchor these in place with some good-looking bookends.
Add plants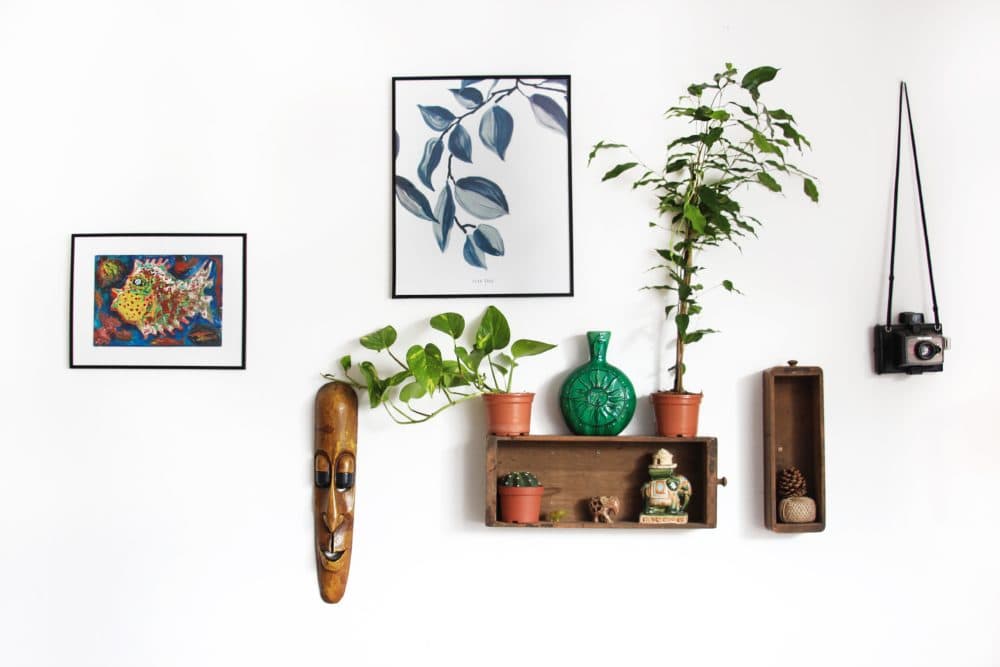 A little bit of greenery will add some texture to your shelving display. You could go for faux succulents or cacti or a trailing plant such as string-of-pearls. Choose plant pots that compliment your decor – you could even paint your own to match the room.
Art work and photographs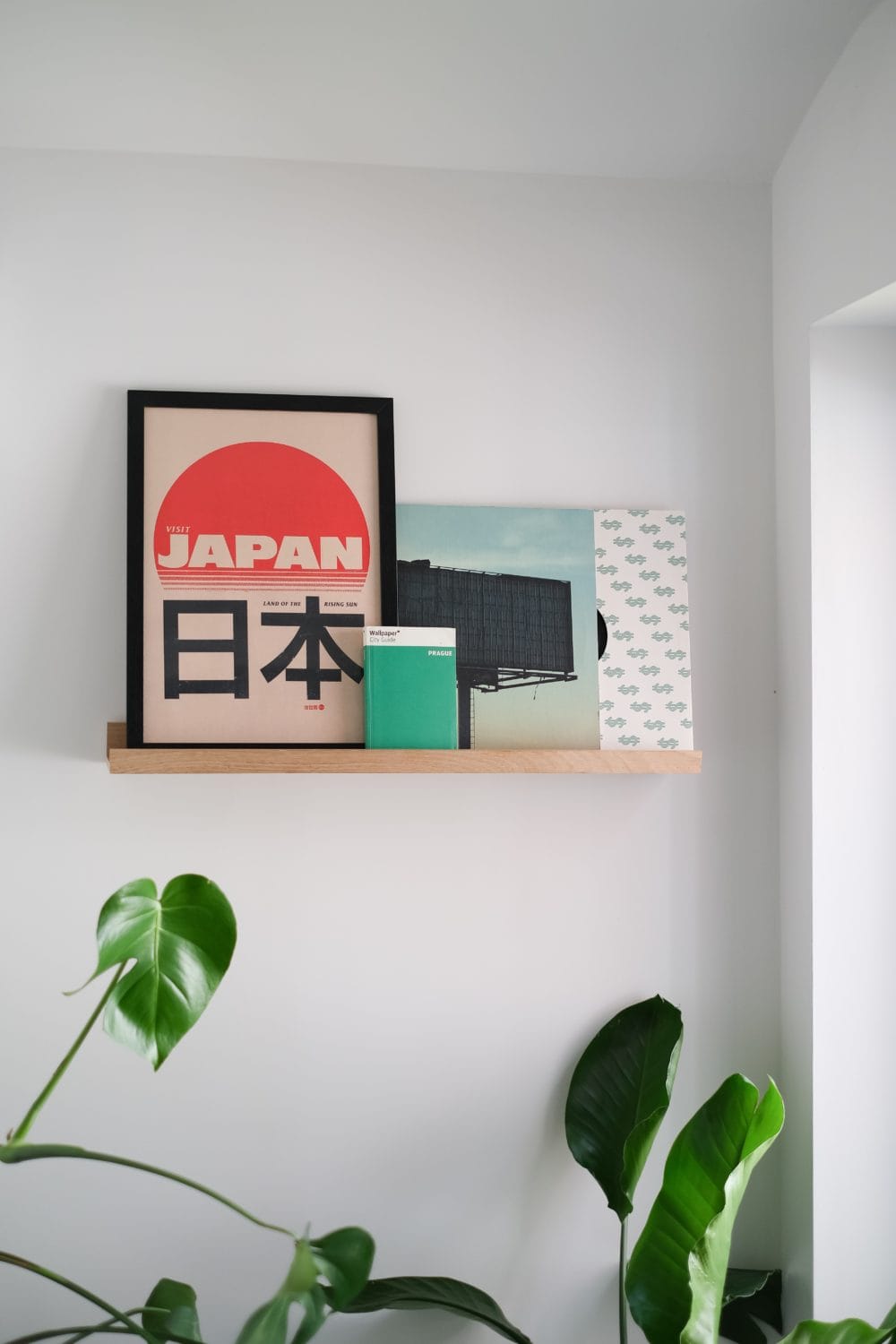 There are great long shelves in IKEA that are perfect for displaying posters, prints and photos. Instead of traditionally hanging pictures on the wall, you can stand them up in varying sizes on your shelves. Bold typography prints work really well alongside vintage-style posters.
Mix and match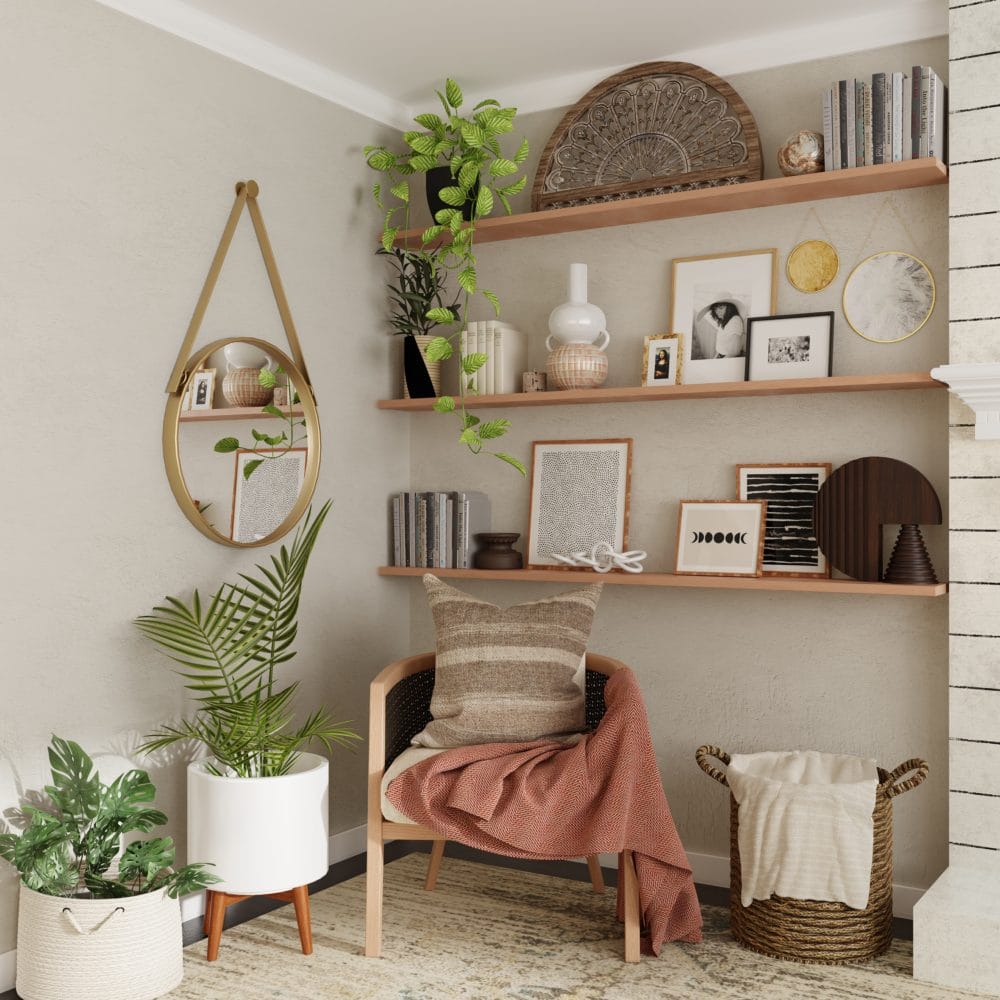 I often love to browse in charity shops for little trinkets; shelves are the perfect way to display things you love and make you feel happy. Treasures such as glass bottles, small ornaments, vases and crystals can be displayed in groups alongside each other. A few small decorative candles will add to the ambience of the display.
Switch it up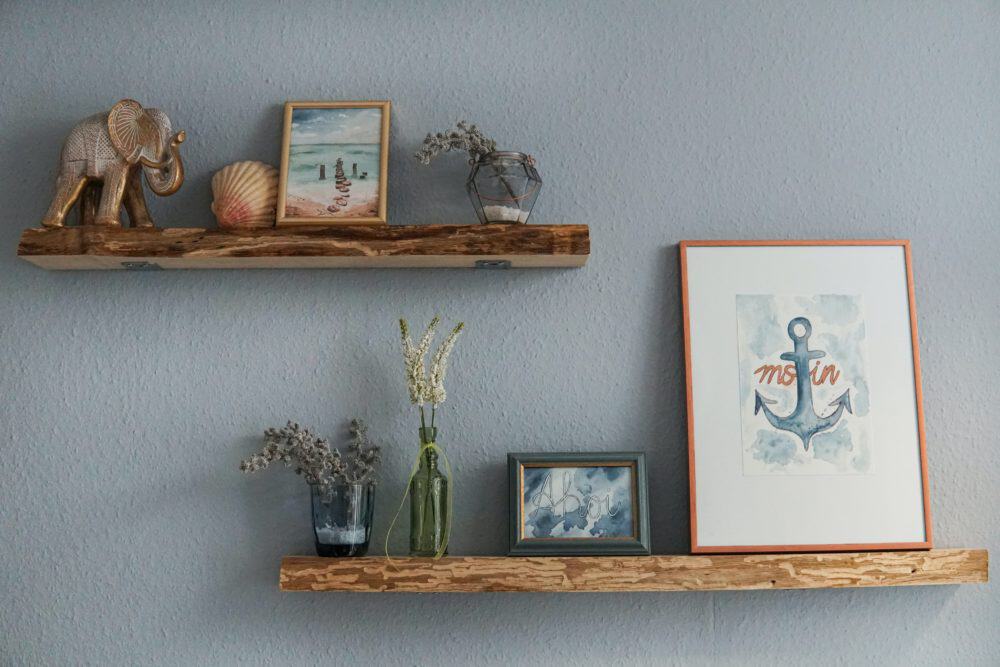 The beauty of displaying things on shelves is that you can switch things up regularly. If you get bored with the same view, you can always move things around or add and take away objects as you please.
Happy styling!